Lindsay Dirkx Brown - Go Figure
Call for Entries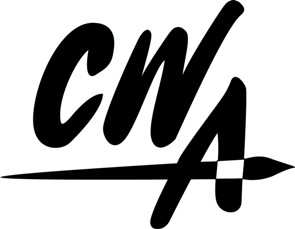 California Watercolor Association Members Show
Go Figure: An odd idiom of English meaning something said to express the speaker's belief that something is amazing or incredible.
June 1 – June 29, 2017
Lindsay Dirkx Brown Gallery
12501 Alcosta Blvd., San Ramon, CA

ENTRY DEADLINE: May 8th, 2017
Awards: 1st $100, 2nd $75, 3rd $50 and 4 Honorable Mentions
Juror of Acceptance—Ruth Ellen Hoag: www.ruthellenhoag.com
"My art is based on the figurative genre. Observing everyday encounters, events and endeavors, I find insights into how I want to portray the people I draw and paint. While figures are the constant, what changes is the degree of realism or abstraction I'll use as I play with the design, or play with the paint. Much of my recent work has been on a large format with a plethora of figures in invented settings. The process of creating the scene, involves finding opportunities to capture movement for the characters and what they are doing, but also to create animated surfaces of one kind or another. If I'm working with a single figure not in motion, I'll want that character to be important to a larger sphere of pending activity. While working on a piece, I become involved in the moments happening among the inhabitants of the canvas, and in the end, hope the viewer will also become engaged."

Juror of Awards—Randy Sexton: www.rcsexton.com
The Artist's point of view: "My concerns as an artist have always been rather straight forward. The discipline of direct painting, both in the plein air experience and in the studio, has helped me to develop a loose handling of paint that speaks as much about the paint itself as it does any given subject matter. I try to combine traditional methods of painting with a "sense of myself living in the present". My paintings are a direct response from the world around me as I strive to be "in the moment" while I work. Nature has proven to be the most demanding and inspiring teacher...so I work from life, as often as possible and try to remain open to new ideas and new approaches. Each painting is a simple sentence in an ongoing story, the tale is a compilation of images that reflect the magic of life itself and the mysteries of light, color, and shape as I respond to the world around me. Painting has enabled me to be more observant and appreciative of the beauty and richness in everyday life".


Show Calendar (Save these Dates)

May 8, 2017
Entry deadline

May 18

Acceptance notification emails to all accepted artists and accepted list posted on our website

May 31

Artwork drop-off at the gallery between 1:00 pm to 3:00 pm
Artist check-in, receive hand-delivered paintings, label validation
Hang paintings from 3:00 to 5:00 pm.

June 1

Juror's award selection at 10:00 am by Randy Sexton

June 1

Show Opens: 1:00 pm

June 10

Artist Reception and Awards from 1:00 pm to 4:00 pm

June 29

Show Closes

June 30

Artists pickup paintings at the gallery from 1:00 pm to 3:00 pm
Venue
The Lindsay Dirkx Brown Gallery is located at 12501 Alcosta Blvd, San Ramon, California. This Gallery is large, vertically open, well lit and offers many options for display.
Eligibility
The CWA Members Show is open to all CWA artists 18 years or older. Paintings must be two-dimensional and primarily water media on paper surface; Yupo and Tyvek are acceptable. Pastel or collage may be used as long as water media is the dominant element. No digital media, photography, prints, or reproductions. Source material and composition must be wholly original and not derived from any published images. Entries must be recent work completed within the last two years, entirely the work of the artist, and not shown previously in a CWA Member Show. No workshop or class work allowed. All paintings must be for sale.
Size Limits
Minimum image: 140 square inches, no side less than 10 inches. Maximum outside frame: 40"x40".
Framing
All paintings must be framed in simple, square-cornered frames ready for hanging and protected under Plexiglas with foam core backing, wire ends taped and ready to hang. No sawtooths, clamps or eye screws. Mats (optional) must be white or off white. Colored liner mats are acceptable. Additional details may include instructions to accepted artists.
Online Entries Only
All entries will be submitted via our website: How to Enter a CWA Show. Artists may enter up to three digital images in jpeg format, resolution 300 dpi, with 1200 pixels on the longest side, one painting per file. Show only the image without mat or frame.
CWA Members: Log in using your Username and Password via the 'Members Login' link in the top right corner of the page. You will land on the Members' Home page. Select 'Please click here to enter.' You will land on the 'Shows to Enter' page. To begin your entry process, select the click 'here' link to confirm your information, add your painting details and upload your images.
Entry Fees (non-refundable)
Entry fee is payable on PayPal by credit, debit, or individual account. CWA members: $20 for up to two images, $30 for a maximum of three images.
Accepted Entries
All accepted artists will be notified by email and results will be posted online May 18, 2017. Accepted work must match submitted image; paintings not consistent with submitted image may be disqualified. All paintings must have labels mounted on the back. Labels are found on Californiawatercolor.org >Membership >Forms > Labels for painting.
Sales
All sales will be handled by the artist. The Lindsay Dirkx Brown Gallery will retain a 20% commission, and CWA will retain 10% commission.
Conditions and Liabilities
No work may be withdrawn before the end of the show. CWA and the Lindsay Dirkx Brown Gallery reserve the right to photograph artwork or copy images for promotional purposes. Insurance coverage is the artist's sole responsibility, both in transit and during the show. Neither CWA nor the Lindsay Dirkx Brown Gallery insures the artwork and neither shall be responsible for loss or damage to any artwork submitted. The submission of entries to this show shall constitute an agreement on the part of the artist to the terms and conditions as set forth in this prospectus.
Questions
Please email: californiashows@californiawatercolor.org
Contact: Craig Moline 415-806-0907.