California Watercolor Association

W
e are very pleased to present our National Exhibition to you in this gallery.
Frank Webb, our juror of selection, chose the 97 paintings presented here, and David Savellano, our juror of awards, chose the following 17 paintings for the awards listed. Each of them was kind enough to provide us with their thoughts about why they chose the awarded paintings. We hope that you will enjoy the work presented here as much as we enjoyed preparing it for you.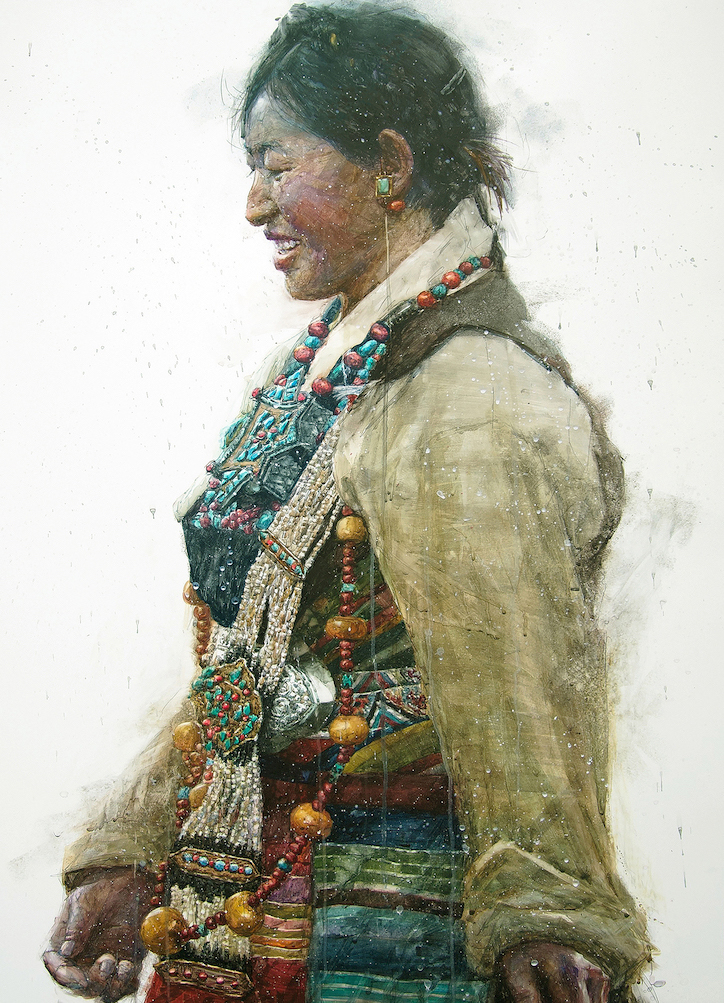 Dongfeng Li

Touch of Light Snow
Humankind is always attracted to humans. The artist has shown great skill in expressing the textures of this subject, both on the flesh and on the costumes.  ~ Frank Webb

The artist is skillful in depicting the various textures of skin, clothing, jewelry, and ornaments. There are a wonderful array of color contrasts and a masterful use of neutral tones to help set off the complementary colors. ~ David Savellano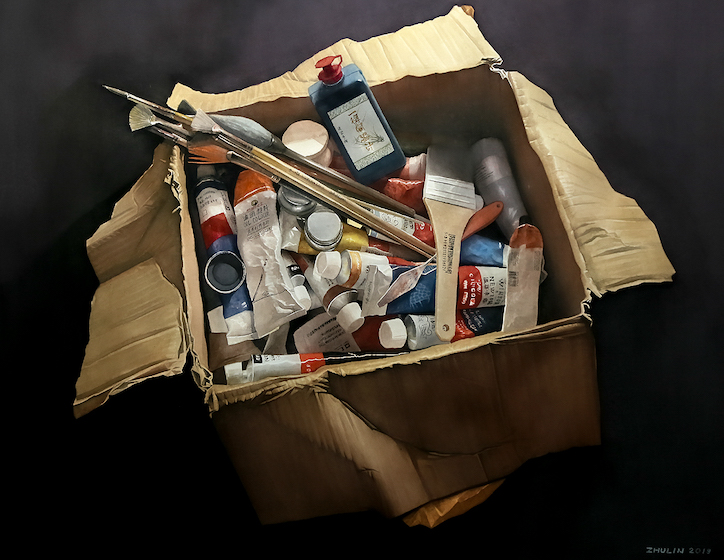 Lin Zhu

Art Teacher's Magic Box
Art materials are surely related to art. I like the angles of the brushes that stabilize the helter skelter of the box full of tubes. ~ Frank Webb

This looks familiar to every painter. The illustrated equipment is waiting for someone to start the creative process. Even though the box is centered on the page, it was slightly rotated to create a pleasing composition. ~ David Savellano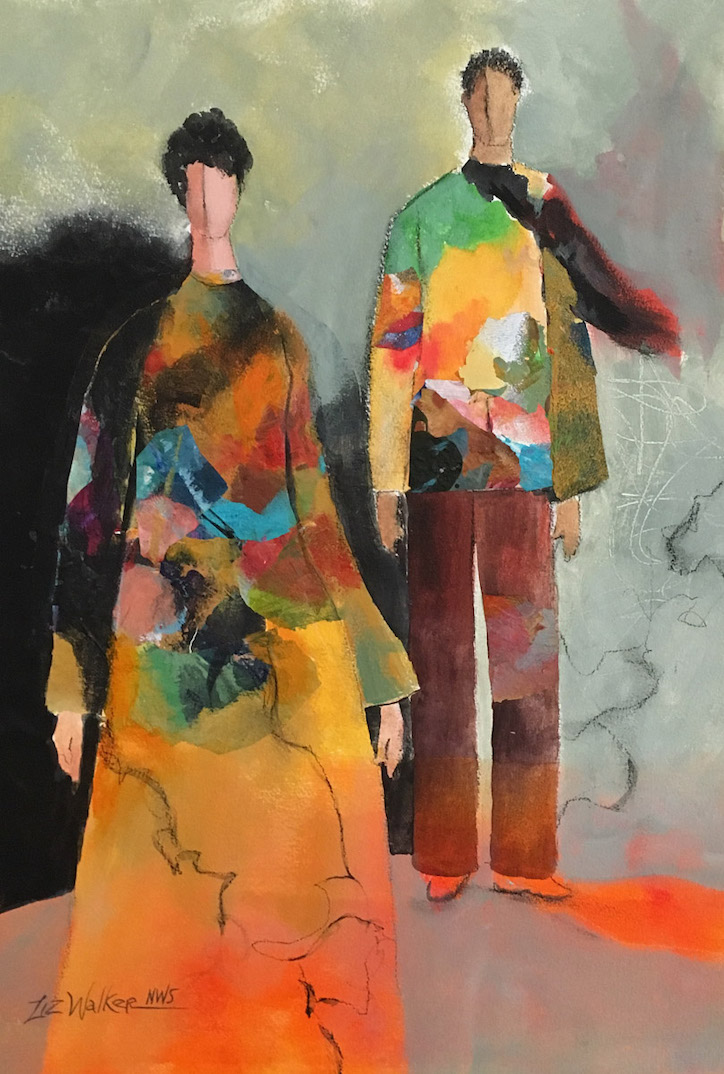 Liz Walker

On Solid Ground 3
Here bright colors look good against a neutral background. There is an interesting contrast between the busy pieces of color and the quiet areas of background. I admire the gradation of hue in the woman's skirt.
~ Frank Webb

It is obvious that this artist has spent time discovering and developing her own style of painting. The figures are rooted to the earth using bold colors to define the figure shapes.
~ David Savellano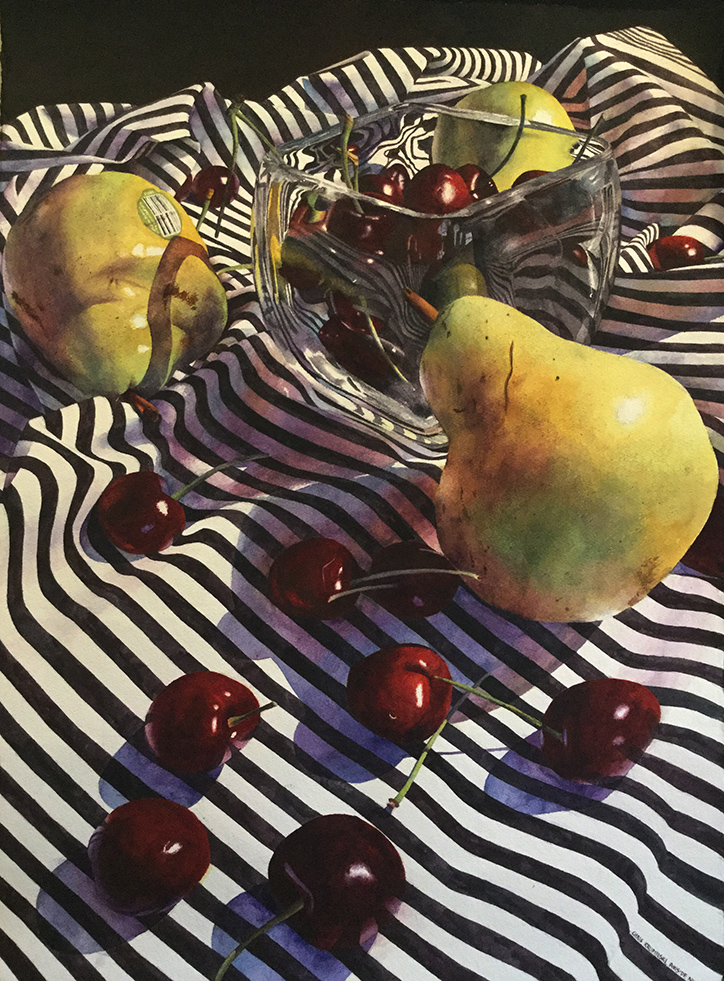 Chris Krupinski

Pears Cherries and Stripes
CWA Signature Members Award One
This is expertly painted with a solid understanding of reflected light, transparency, and shadows. It demonstrates a technically skillful, sophisticated and entertaining use of color, values and design. ~ David Savellano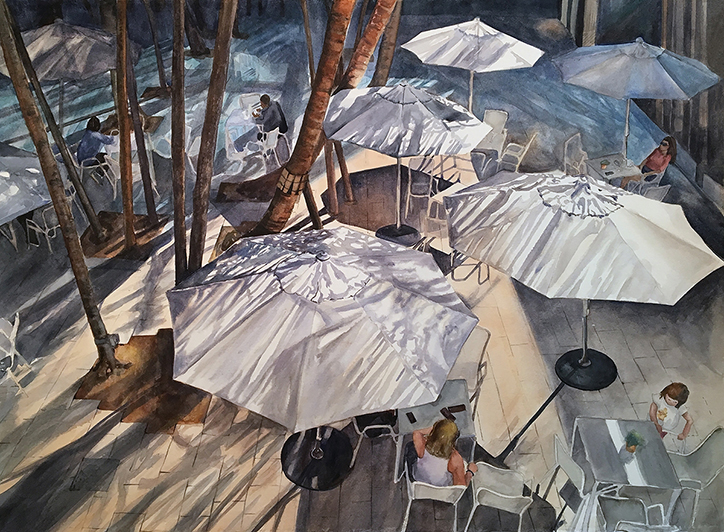 Stacy Lund Levy

Afternoon In Miami
CWA Signature Members Award Two
The bird's eye view, in conjunction with strong diagonals, and the critical placement of shadows creates this captivating scene. The strategic location of figures reinforces movement through the painting, while the umbrellas contribute to the feeling of an afternoon glow. ~ David Savellano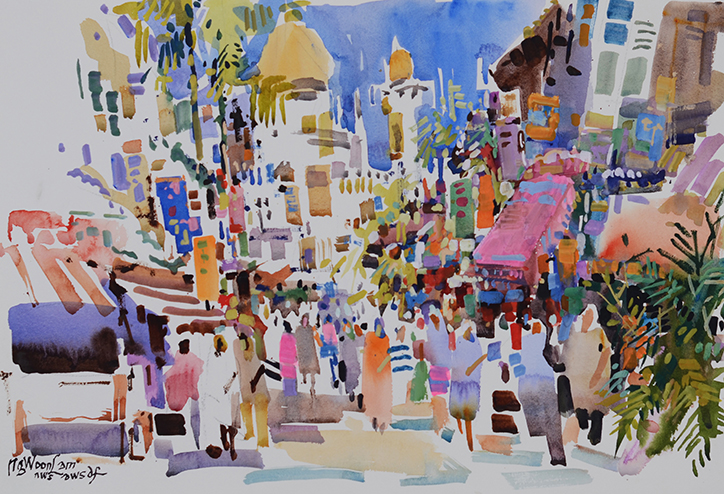 Woon Lam Ng

Kampong Glam Impression 2020
Very entertaining; using vibrant colors and repetition of forms throughout the painting. The artist uses the scale of figures, windows and awnings to capture depth, while ignoring traditional linear perspective. ~ David Savellano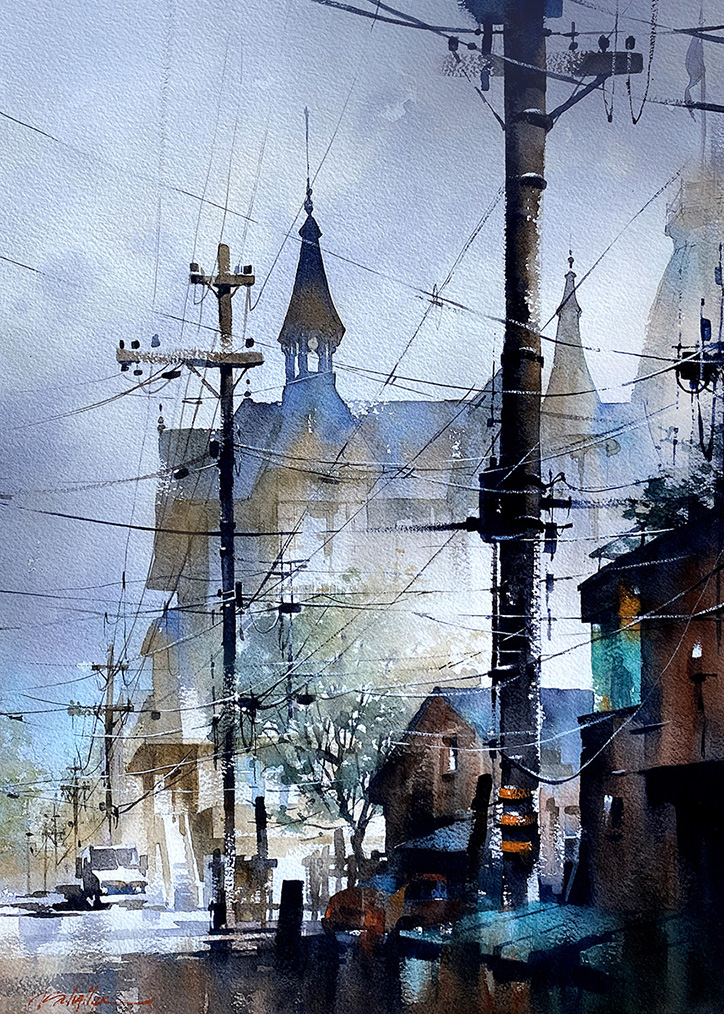 Thomas W. Schaller, MCWA

Back Street Venice
This painting has a sophisticated use of dark and medium values and denotes a good understanding of values to create depth. The restrained nature of this painting shows confident brushwork that defines this signature style.
~ David Savellano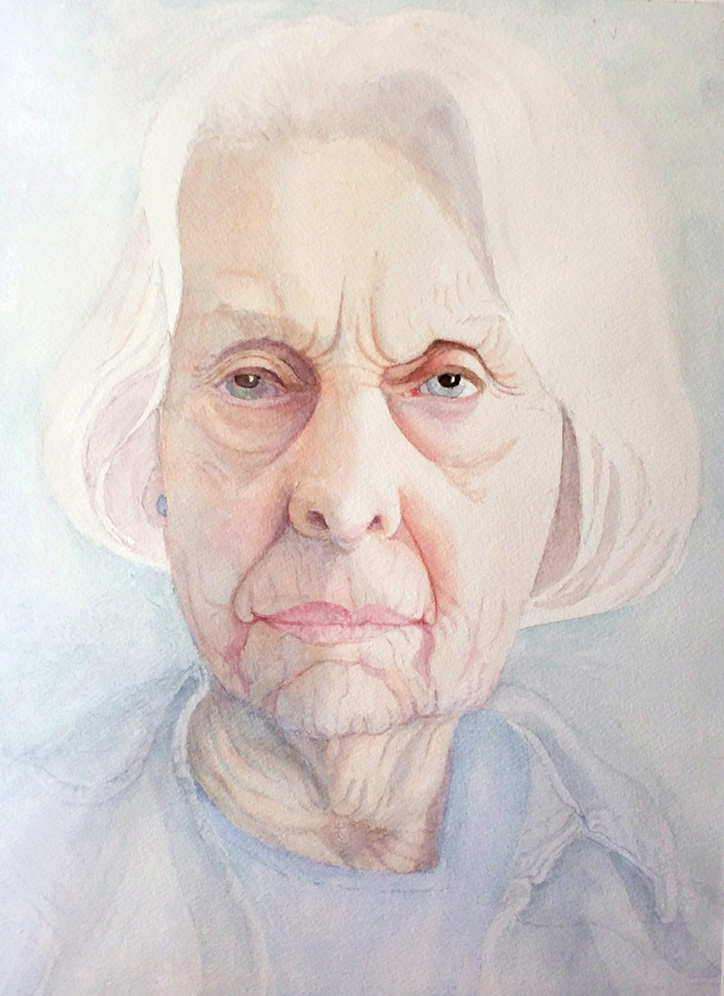 Marilyn Walsh

2020
Dick Cole Memorial Award
Golden Artist Colors, Inc. Award
This high key painting demonstrates that this artist is adept at exploiting subtle color changes creating a piercing look; with the use of a limited range of values. As a result, the captivating eyes of this woman seem to have a plethora of stories to tell. ~ David Savellano



Mark Smith, MCWA

Ketchikan
CWA Blick Art Materials Award
The artist has decided to "bend" the rules of perspective and create a whimsical street scene. This is technically difficult. An artist needs to know how to correctly draw linear perspective before they can confidently distort the view in a consistent and convincing manner. ~ David Savellano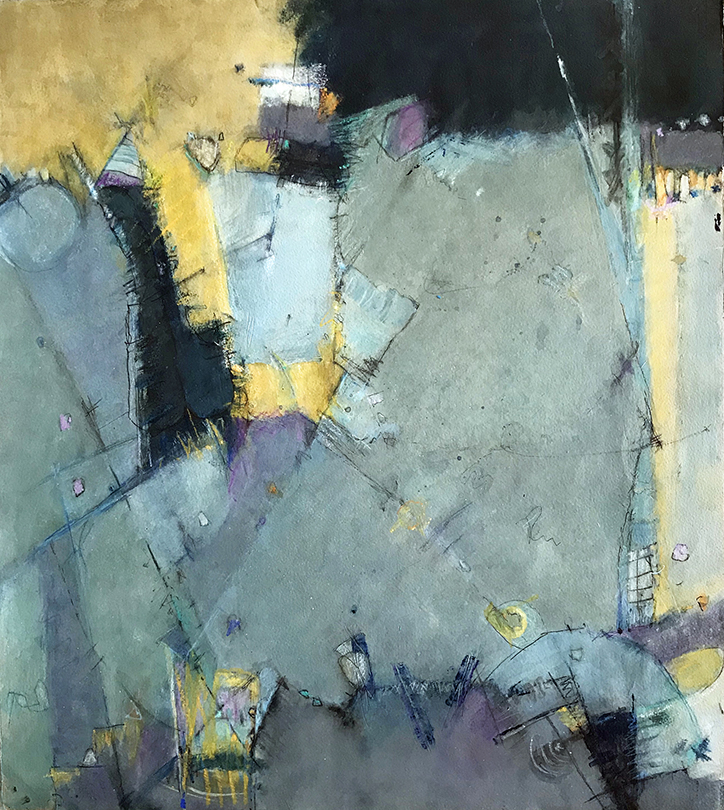 Elaine Daily-Birnbaum, MCWA

Dream Fragments
The use of lines and color is reminiscent of a quilted patchwork of fabric. The textures and the edges are rich and varied, while the darks create the illusion of layered depth. ~ David Savellano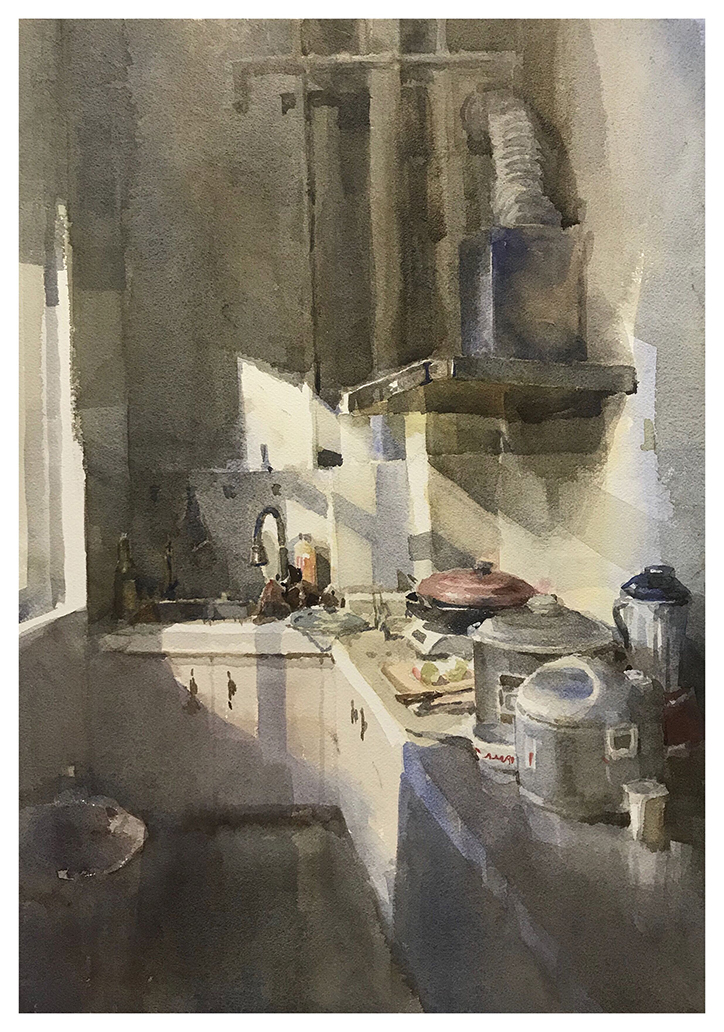 Wenqing He

Kitchen in an artists studio
Arnold Grossman Memorial Award
It takes a keen artist eye to see a compelling design in an everyday scene. The sunlight depicted creates a striking design pattern at the right time and place using a limited color palette. ~ David Savellano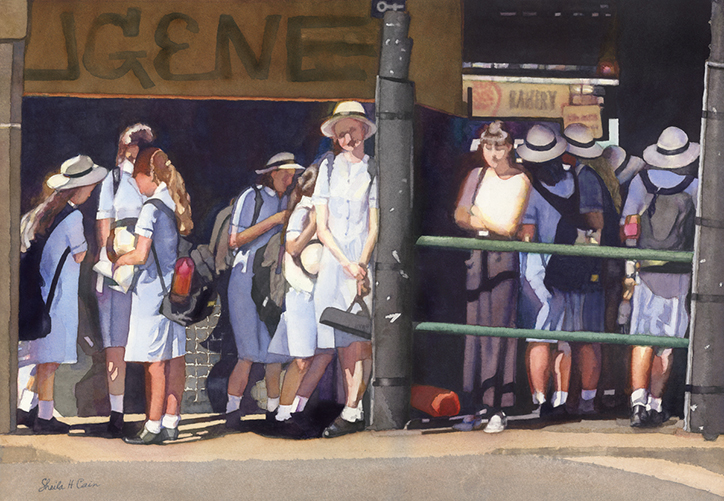 Sheila Cain, CWA

After School
Cheap Joe's Art Stuff Award
The repetition of figures, hats, and legs creates a joyful rhythm. A warm dark background sets off the cool blue of the uniforms. You can almost hear the lively school girls' afternoon chatter. ~ David Savellano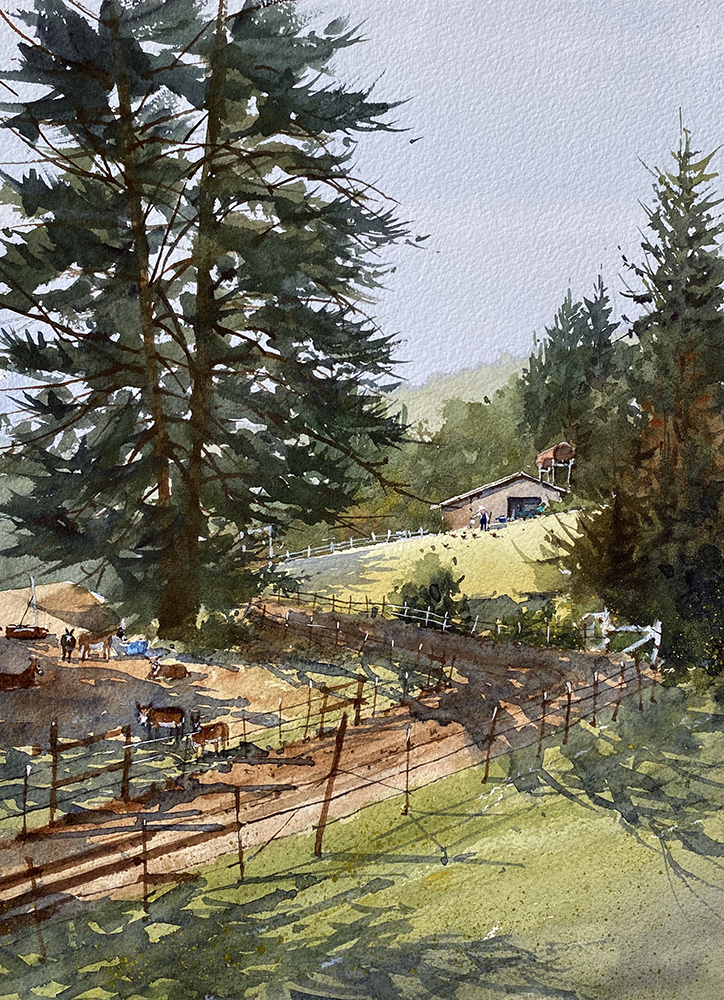 Son Do

Daily chore
Mary Spivey Award for Excellence in Landscape Painting
This bucolic painting has confident brushstrokes and diagonal movement throughout the painting. The artist has demonstrated a superb ability to create a rich variety of greens and textures. ~ David Savellano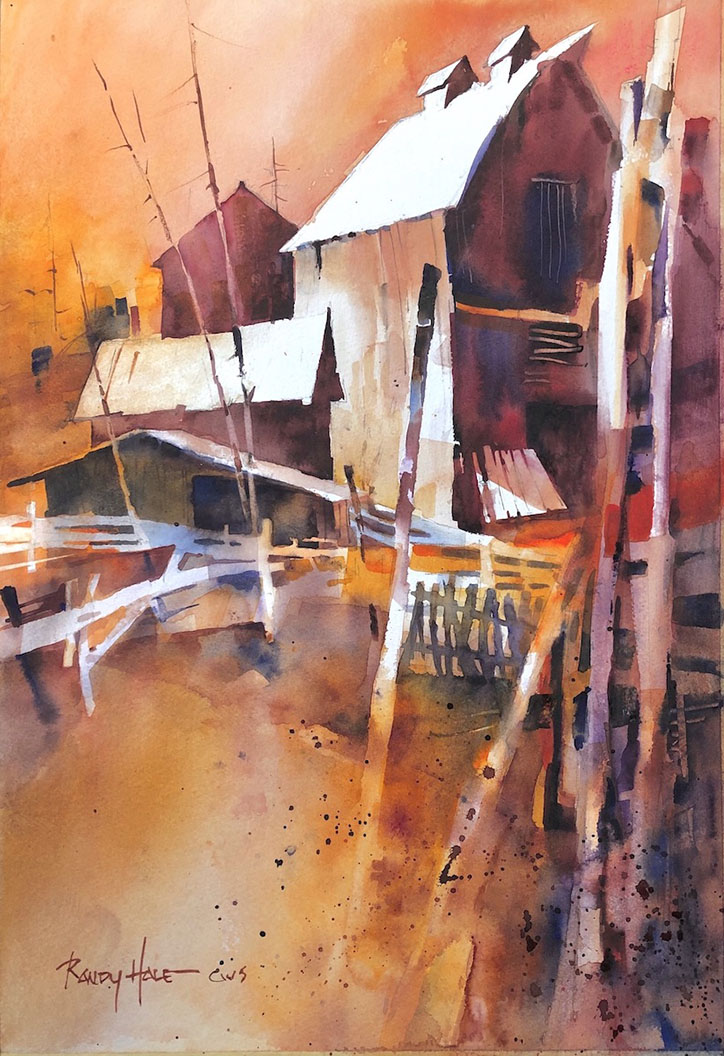 Randy Hale

Ranch Patterns
A pleasing variety and repetition of shapes, diagonals, and roof shapes are demonstrated in this painting. The lights and darks move your eye around the painting. ~ David Savellano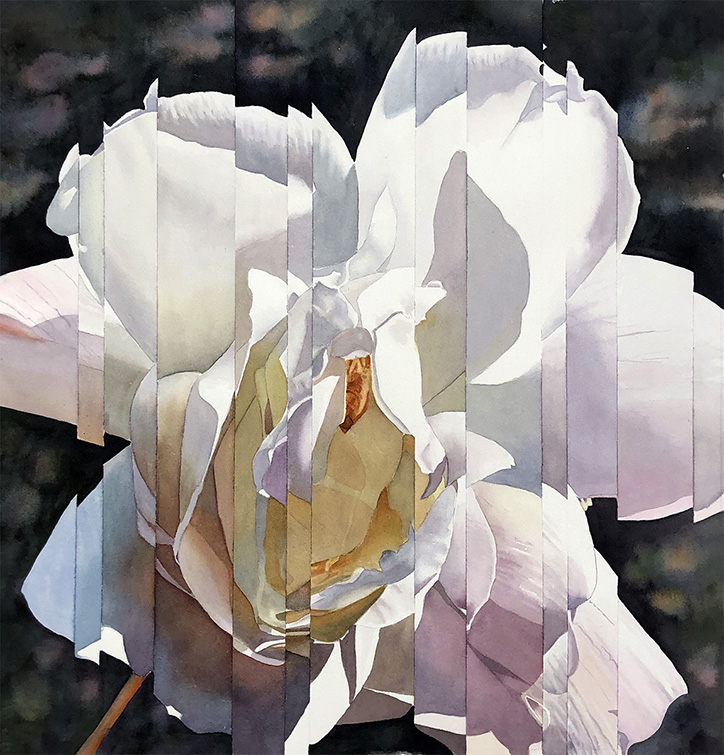 Iretta Hunter, MCWA

February Rose
Masterful handling of edges and shadows. There are transparent passages which are intrinsic to watercolor. Great use of a limited color palette and a high contrast background that helps to create this artist's unique vision. ~ David Savellano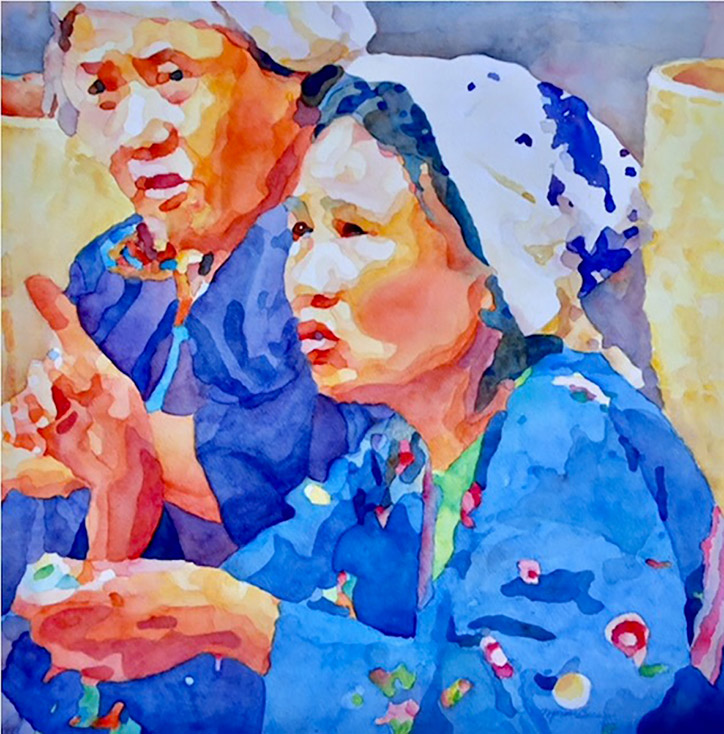 Marnie Becker

Thai Women
Watercolor West Reciprocal Award
Expressive figures and bold color contrasts dominate this painting. The artist has a distinctive style for the portrayal of shadows and light. There is a conversation in the painting which extends to the artist and the viewer. ~ David Savellano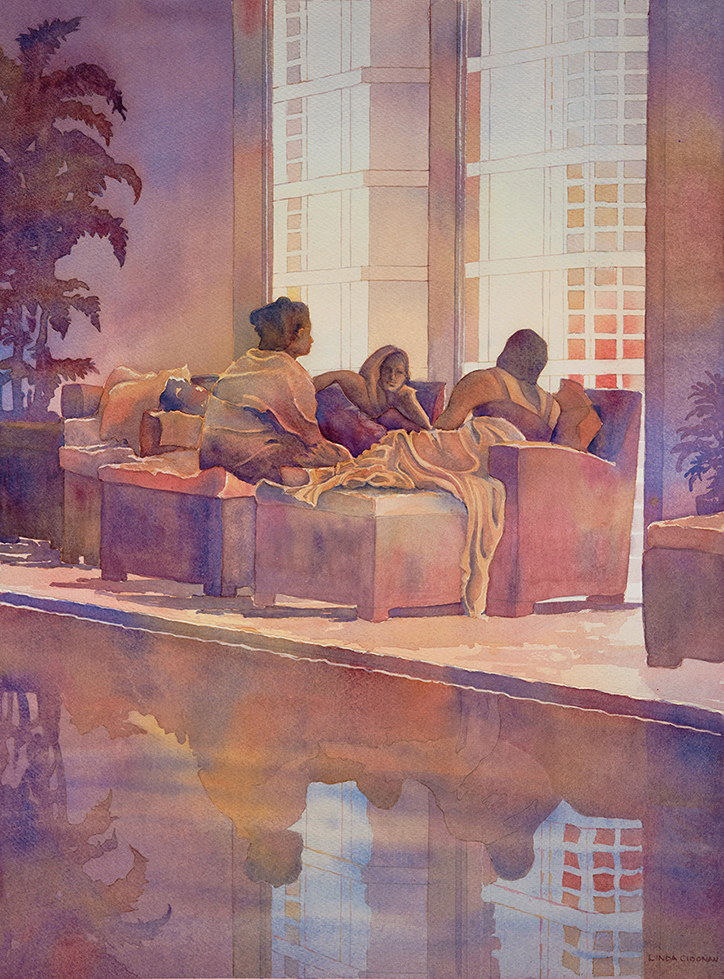 Linda Cloonan

The Three Graces
This composition was created with a warm color palette which is in harmony with the glow of the intimate conversations. The complex, closely related values are handled in a way that defines the shapes. In addition, the reflections have an interesting abstract quality. ~ David Savellano



Congratulations to the 17 award winning paintings. And now, please enjoy these following 80 paintings that were selected from many that were submitted for this year's National Exhibition.
Inquiries about purchasing a painting can be sent to: nat@californiawatercolor.org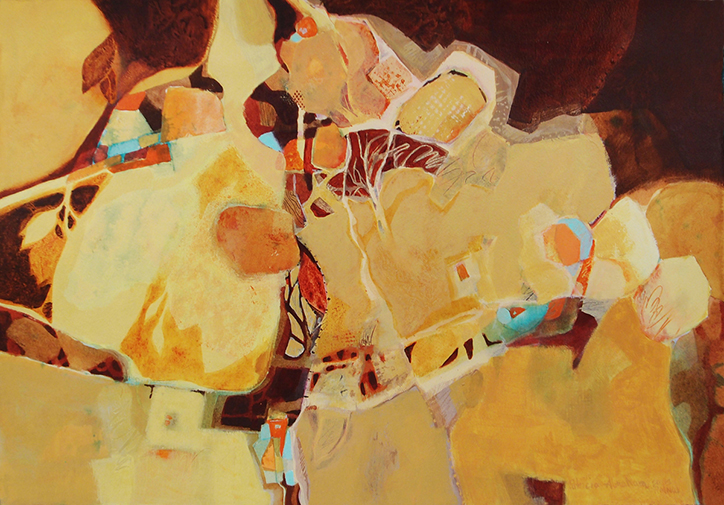 Patricia Abraham

Autumn Moonrise
Craig Anderson

The Guitar Man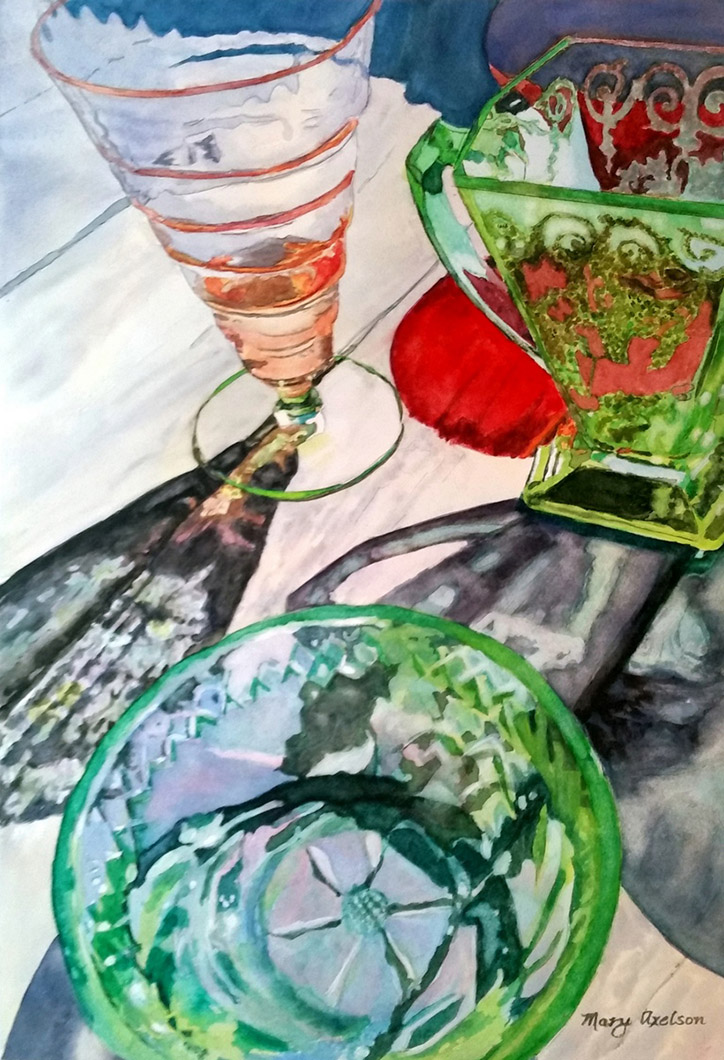 Mary Axelson

Glass Confetti III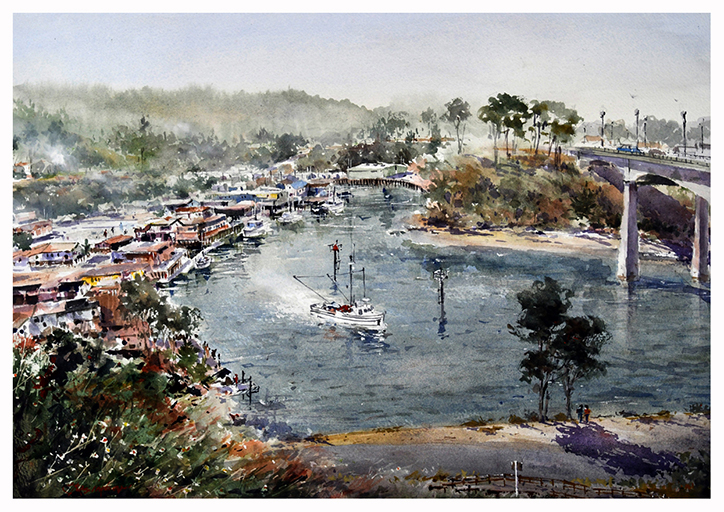 Rolando Barrero, CWA

Noyo Harbor Mendocino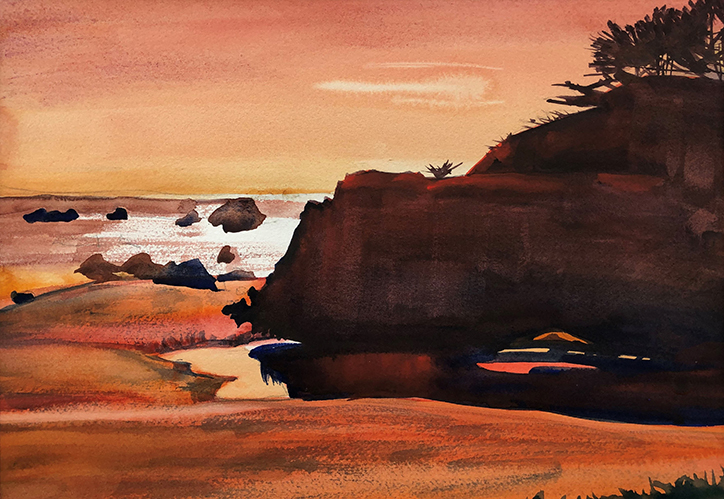 Ronald Bean

Sonoma Coast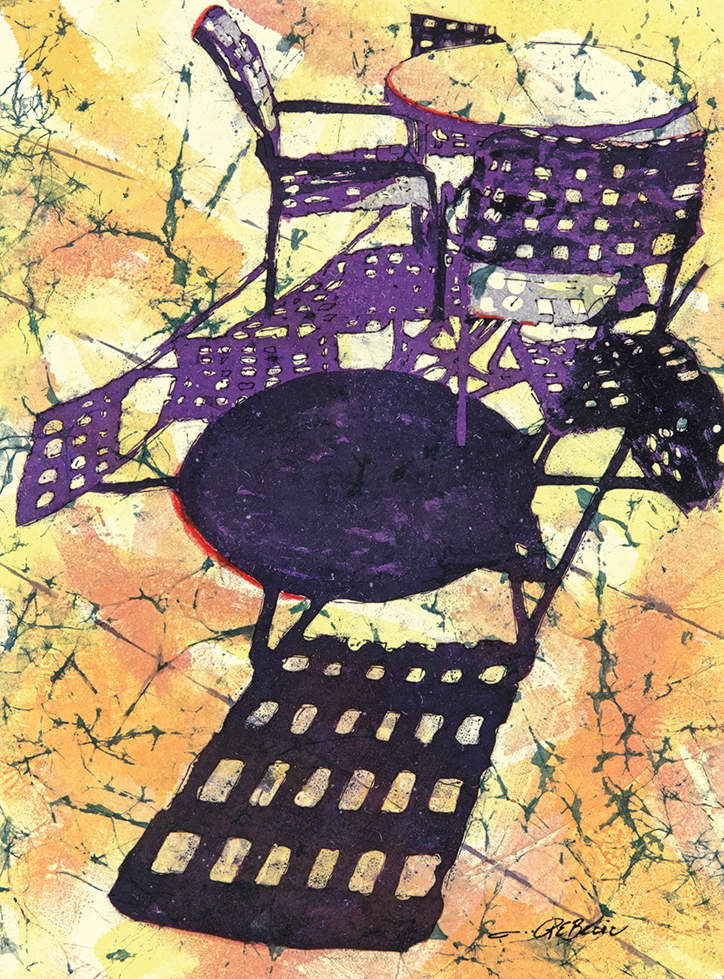 Robin Becic

Closed for the Season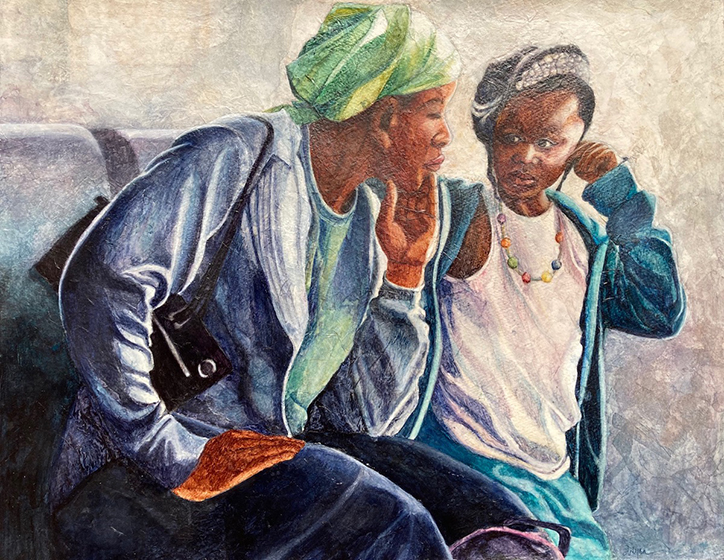 Arlynn Bloom, CWA

I'm Listening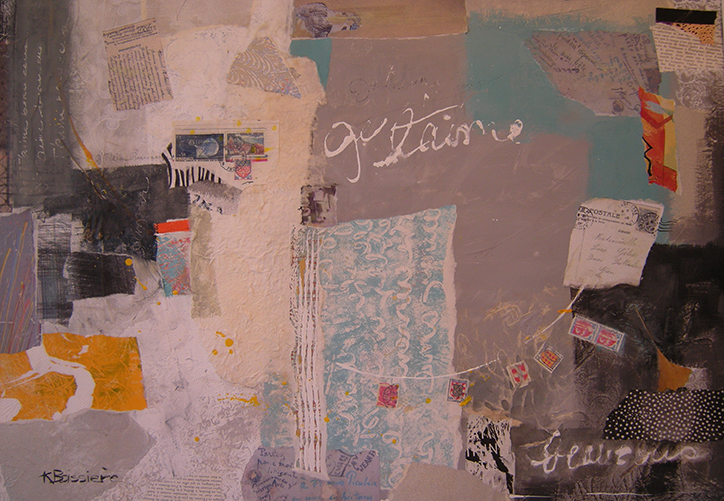 Kathie Boissiere, CWA

Je t'aime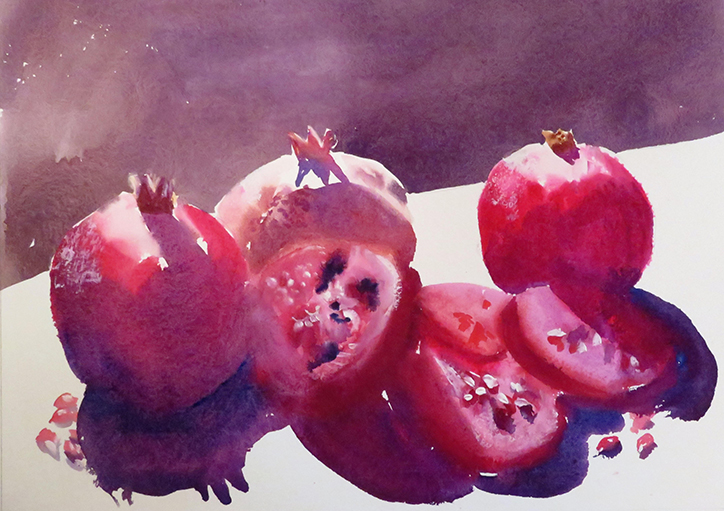 Beth Bourland

November Pomegranates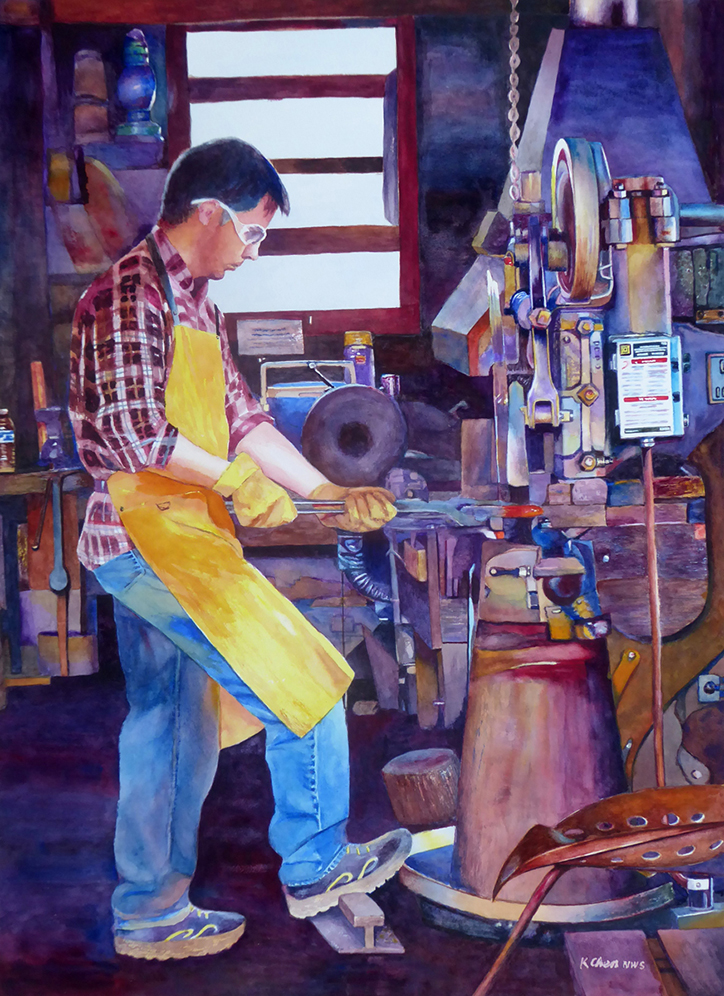 Keming Chen

Blacksmith 2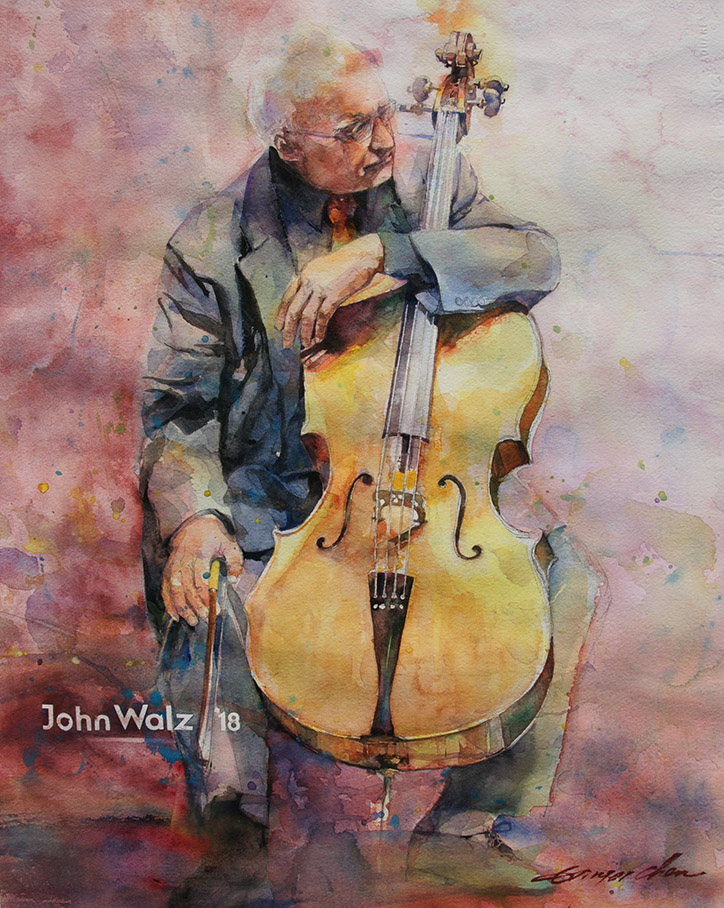 Ginger Chen

John Walz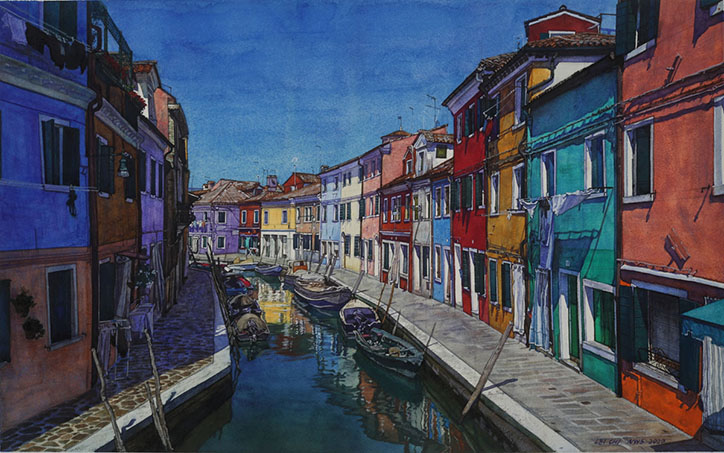 Lei Chi

Burano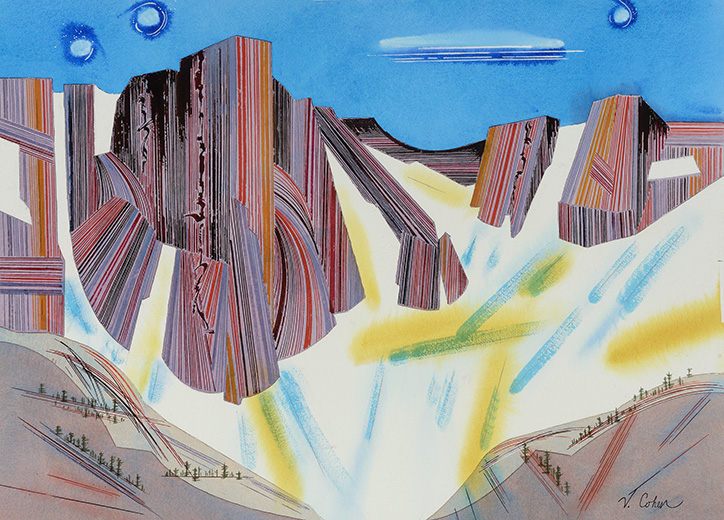 Valerie Cohen, CWA

Escarpment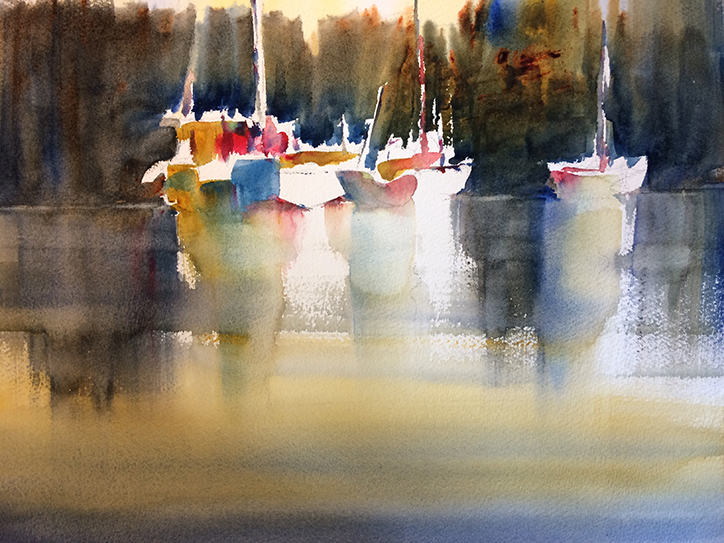 Kathy Collins

Behind the Dazzle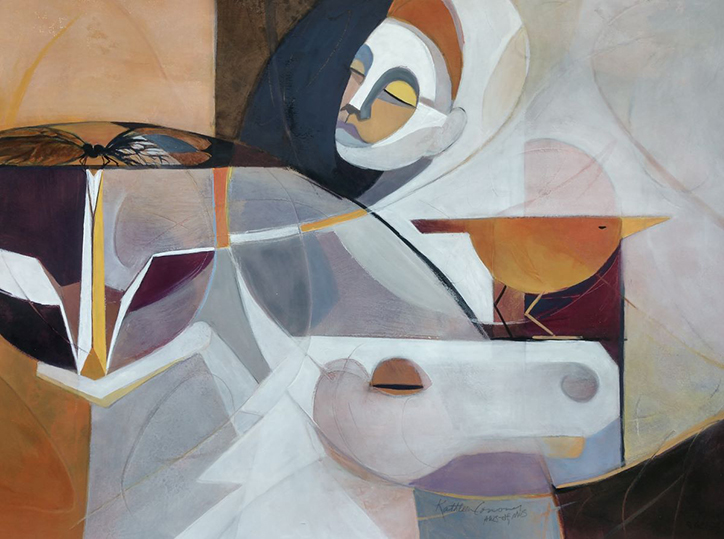 Kathleen Conover

Peace Offering Searching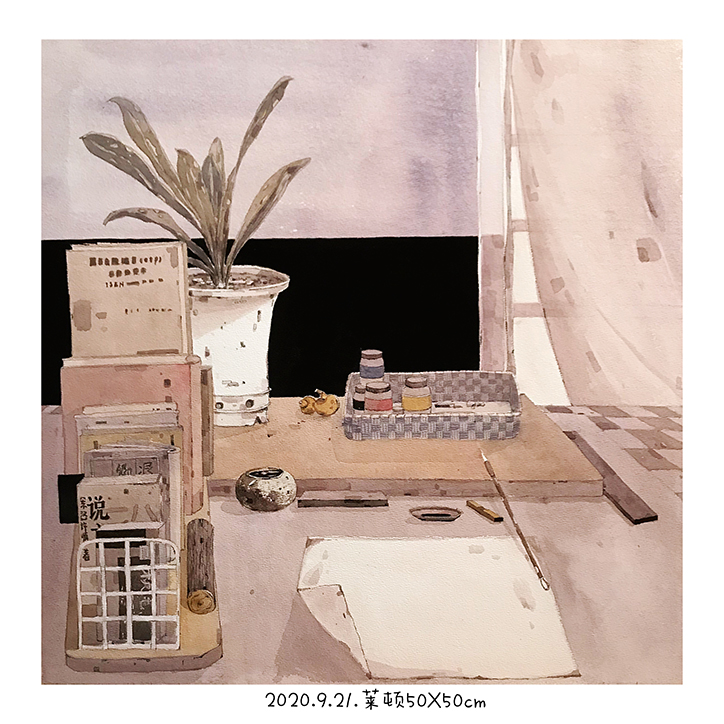 Yuxin Cui

Desk series 1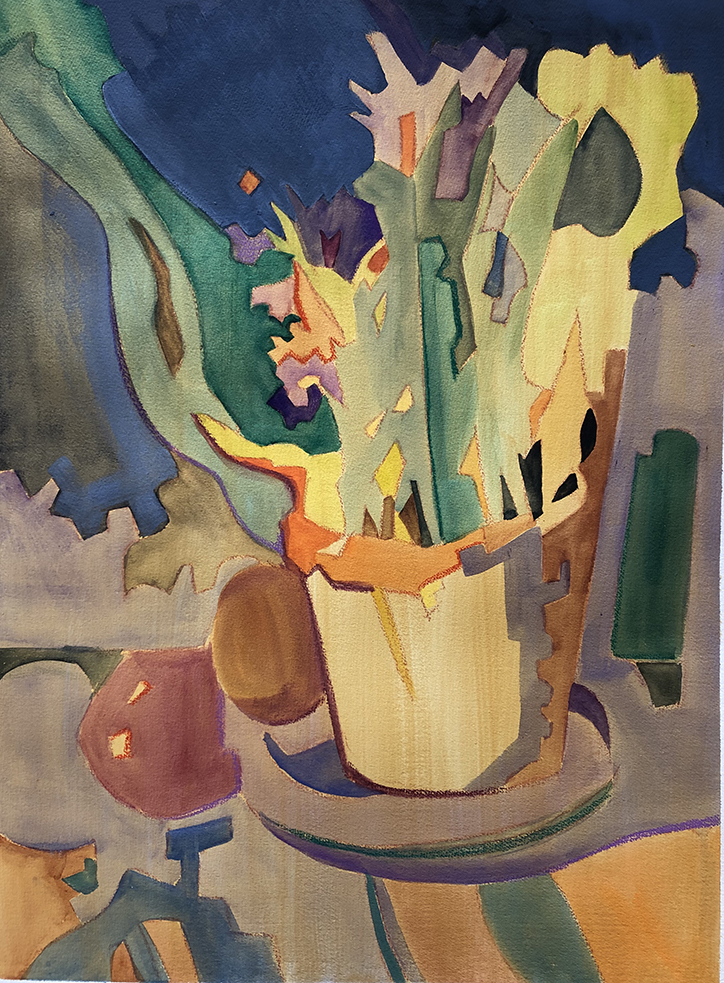 Linda L. Curtis, CWA

Abstraction 20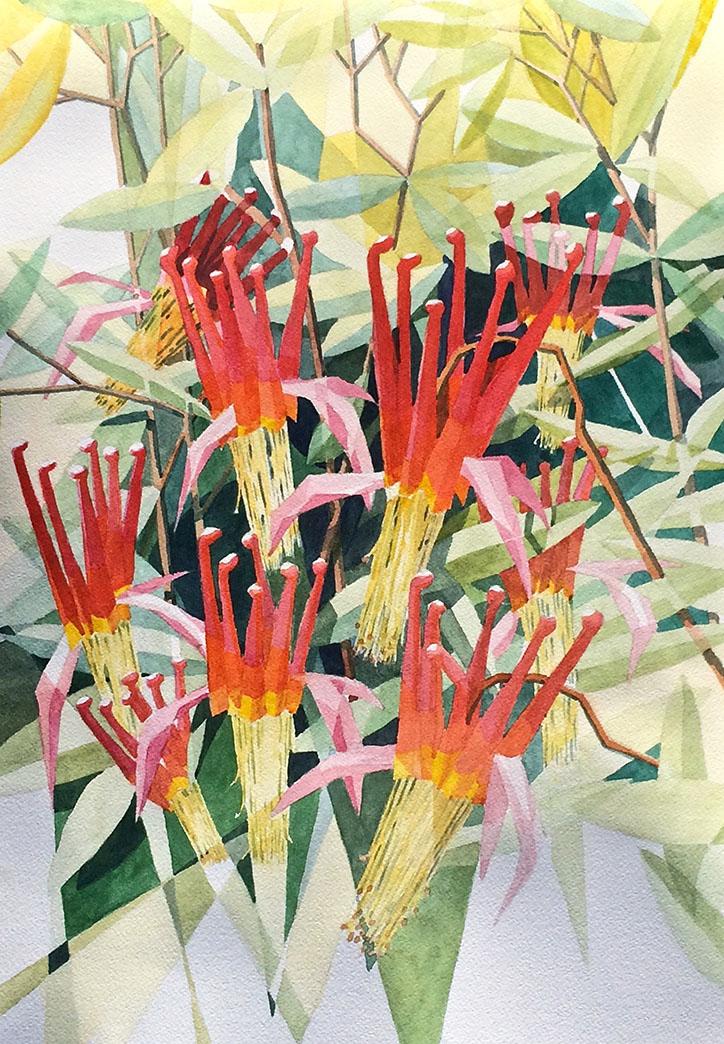 Robert Davidson, CWA

Cool as a Columbine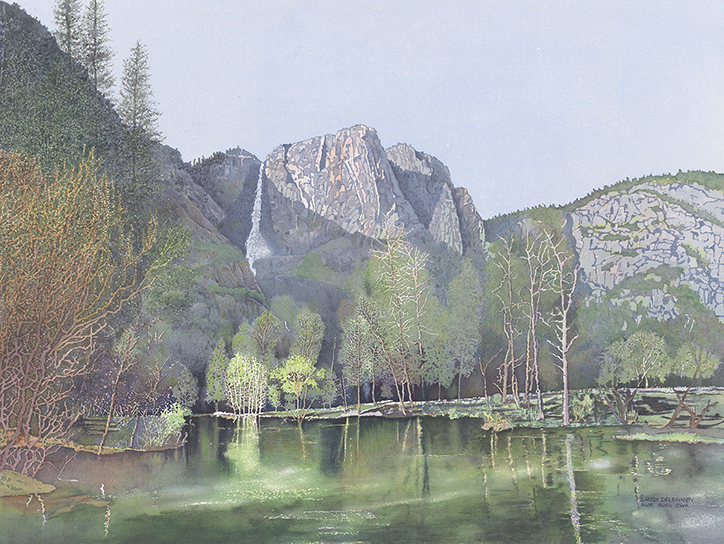 Sandy Delehanty, CWA

Calm Waters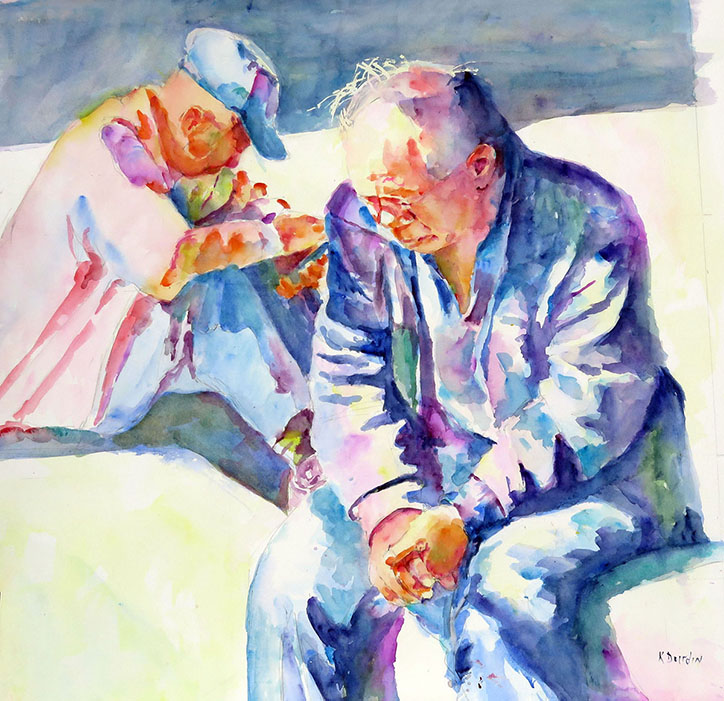 Kathy Durdin

Memories of Home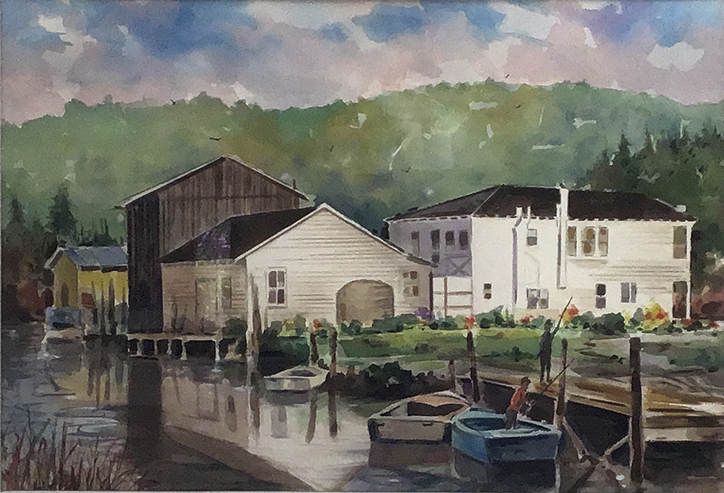 Herbert Estes

Martinez Cove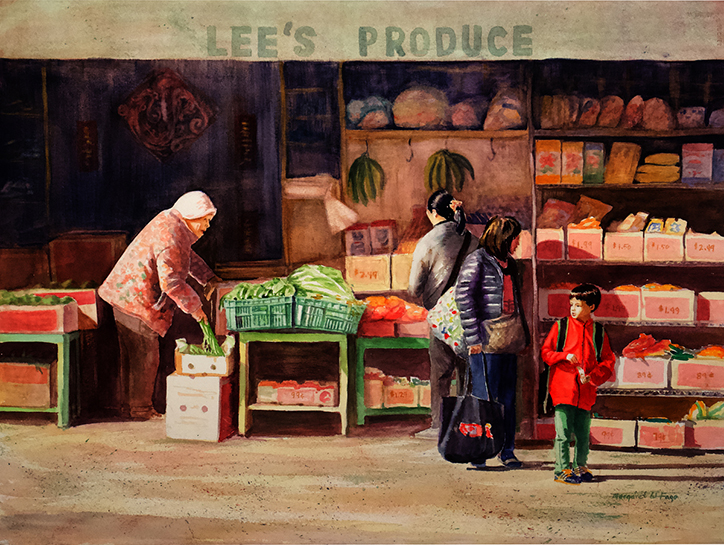 Margaret Fago, CWA

Lee's Produce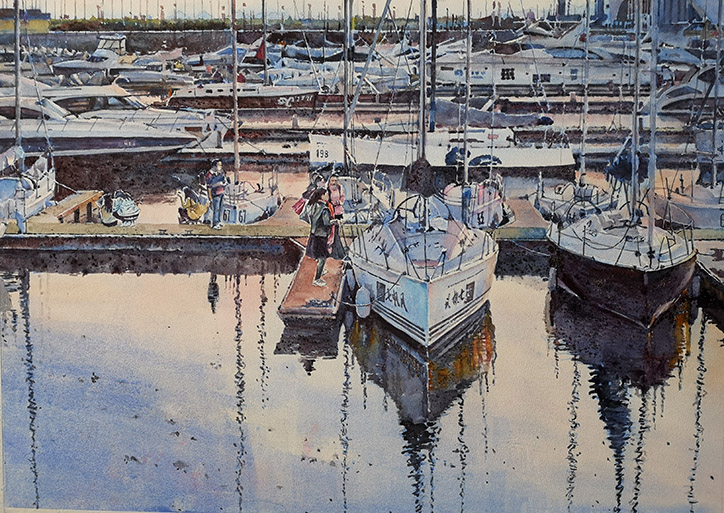 Guoping Fan

Back At The Dock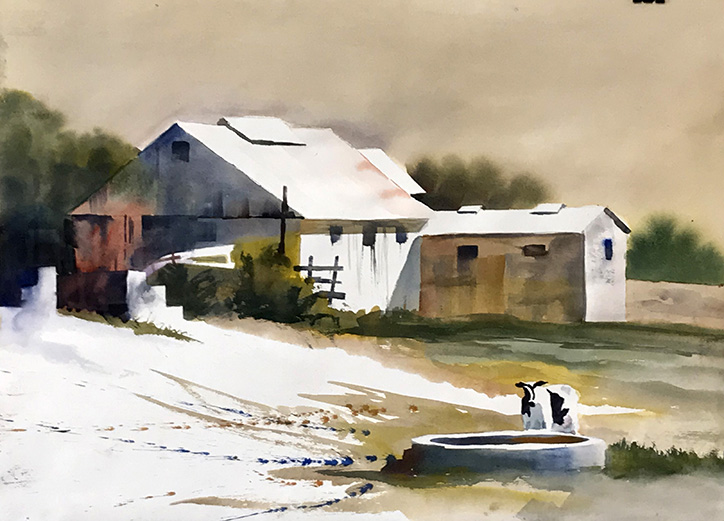 Patrick Fanning

Freestone Dairy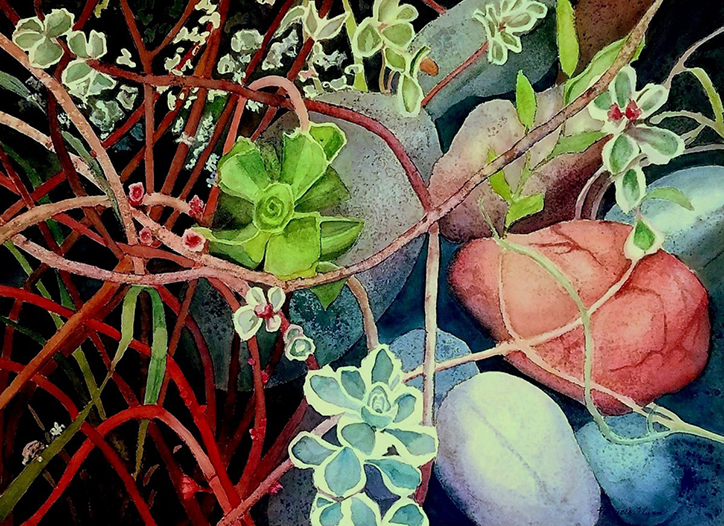 Patricia Flynn

Natural Elements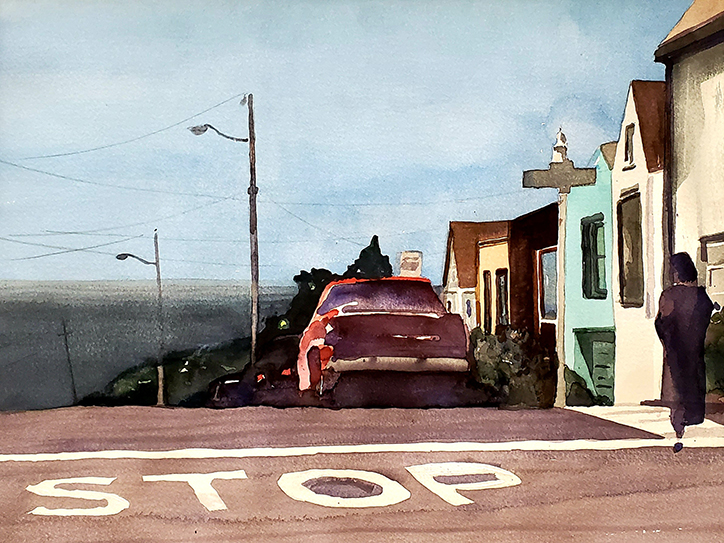 Andy Forrest

42nd & Ulloa S.F.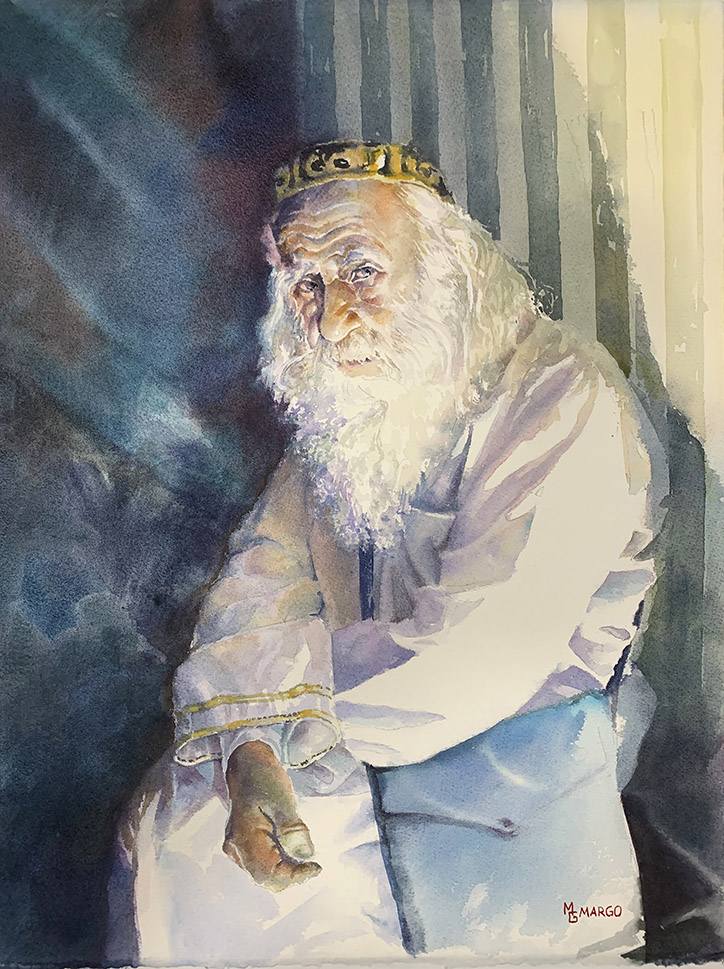 Marina Goldberg

Before the Prayer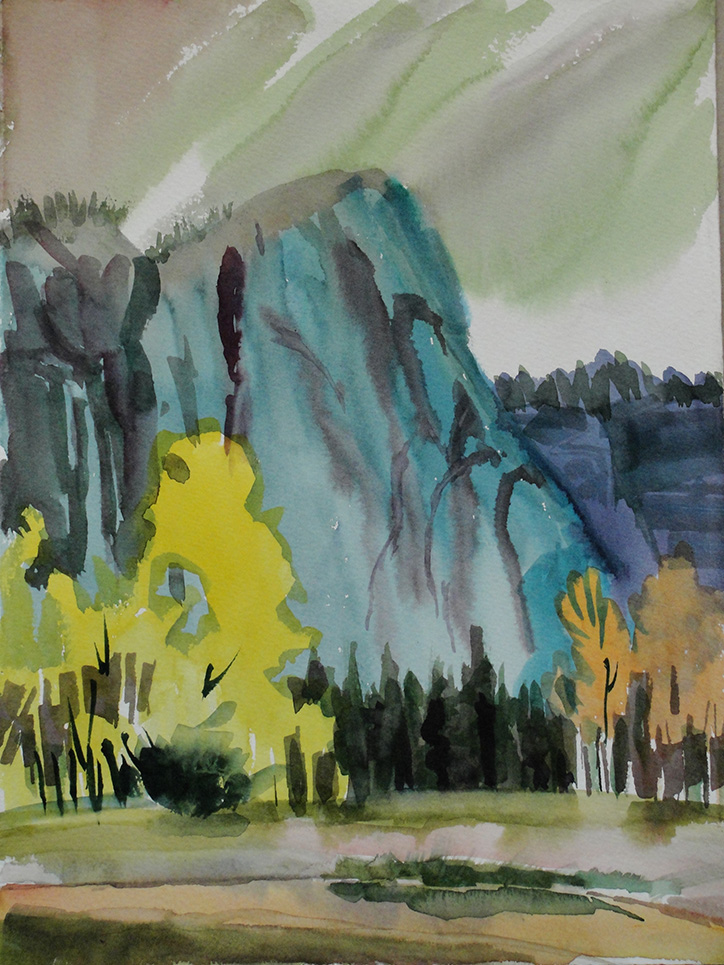 Carlo Grunfeld

Yosemite in Autumn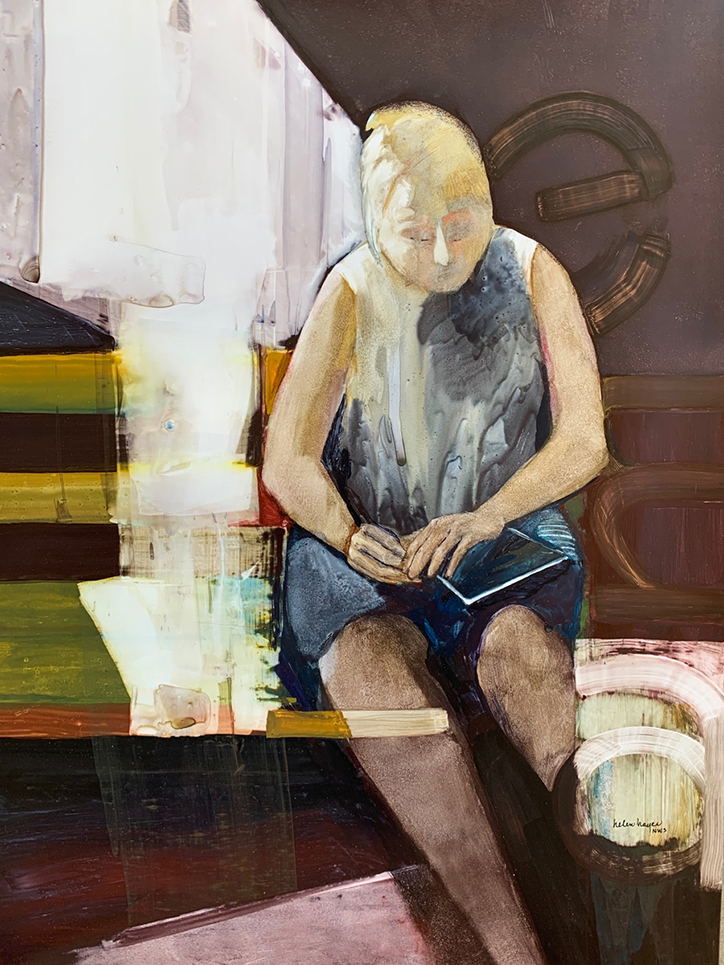 Helen Hayes

Information Overload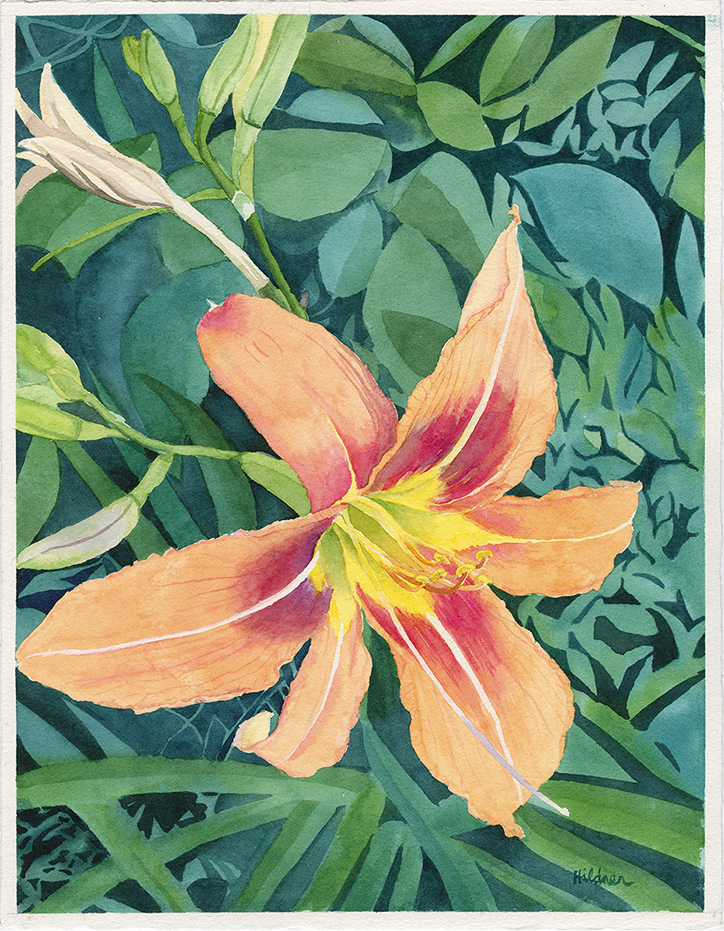 Kelly Hildner

Orange Daylily
Ruth Ellen Hoag, CWA

West Village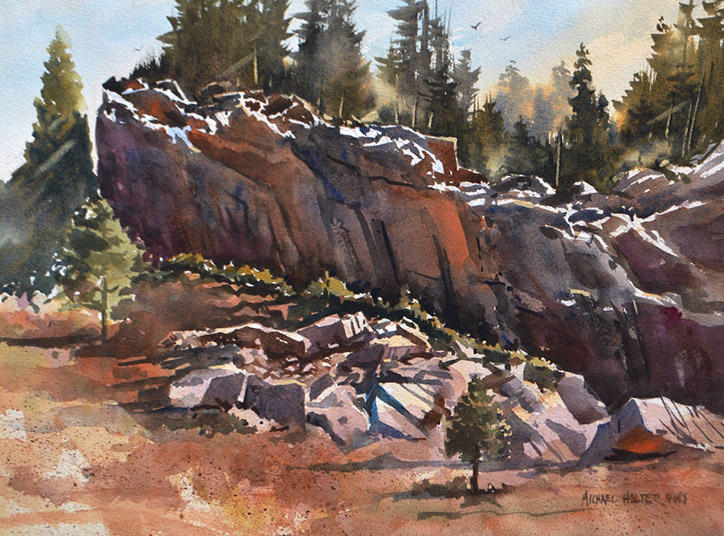 Michael Holter

Cliff Notes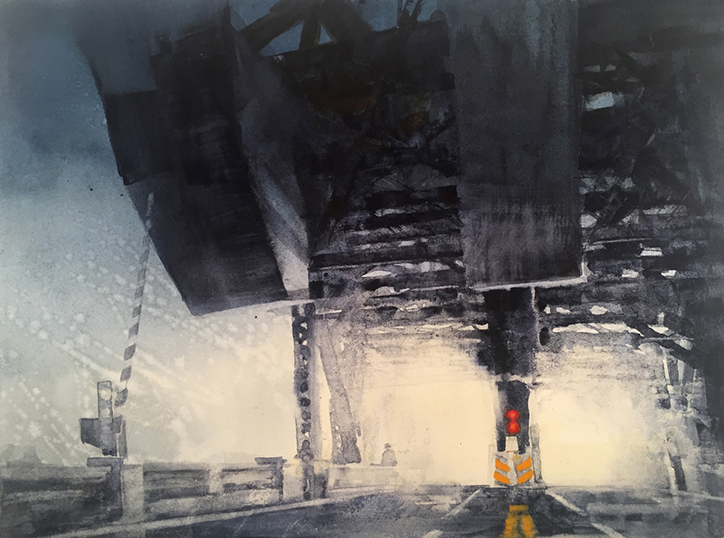 William Hook, MCWA

Night Crossing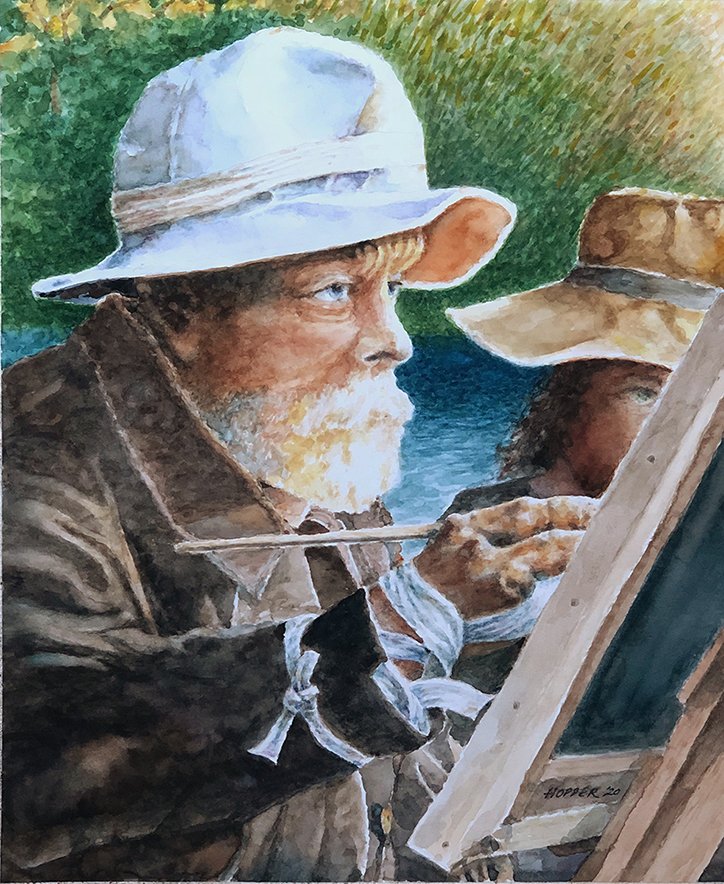 John Hopper

Renoir Enduring Arthritis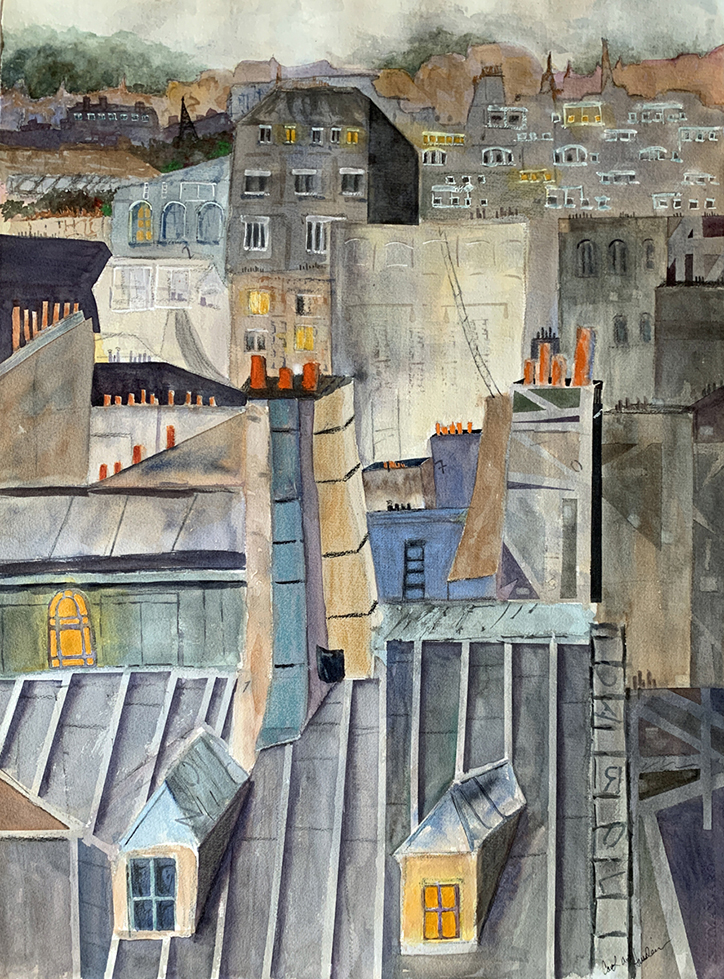 Carol Husslein

Rooftops and Chimney Pots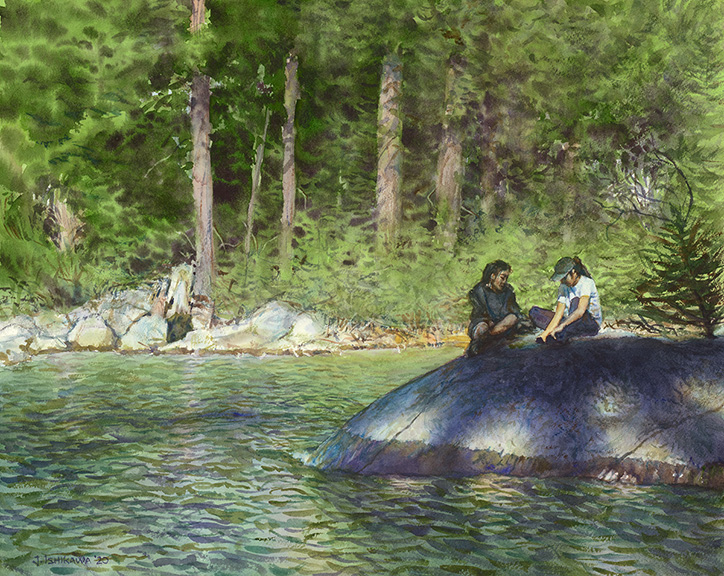 Jeff Ishikawa

Secrets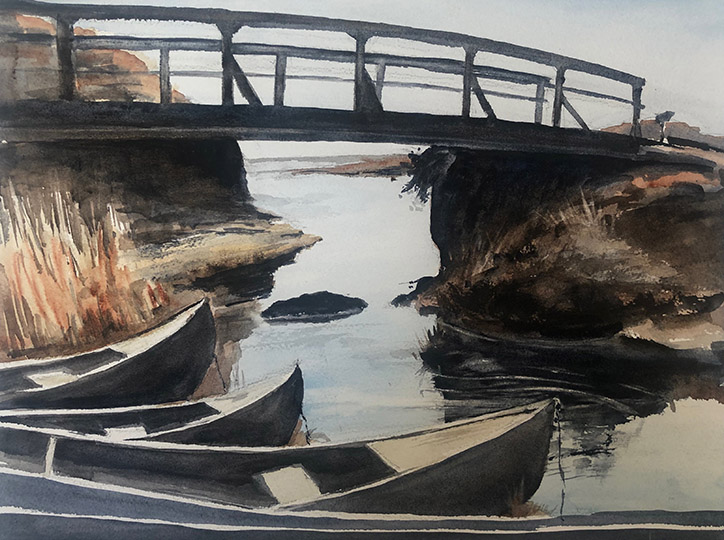 Glen Jarvis

Abbotts Lagoon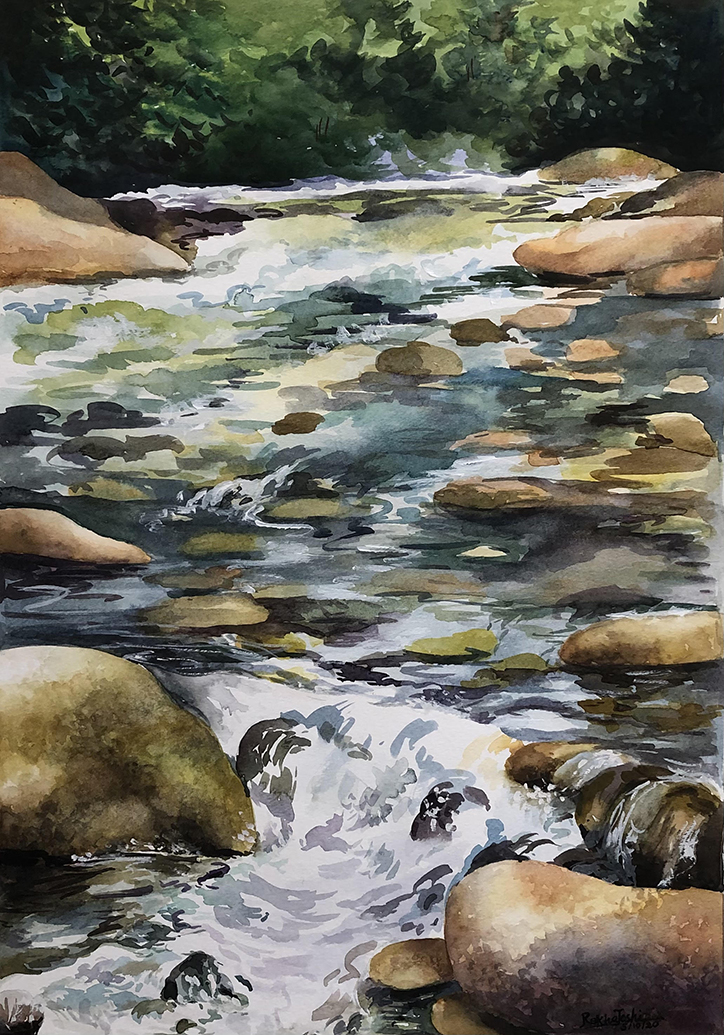 Rekha Joshi

Flow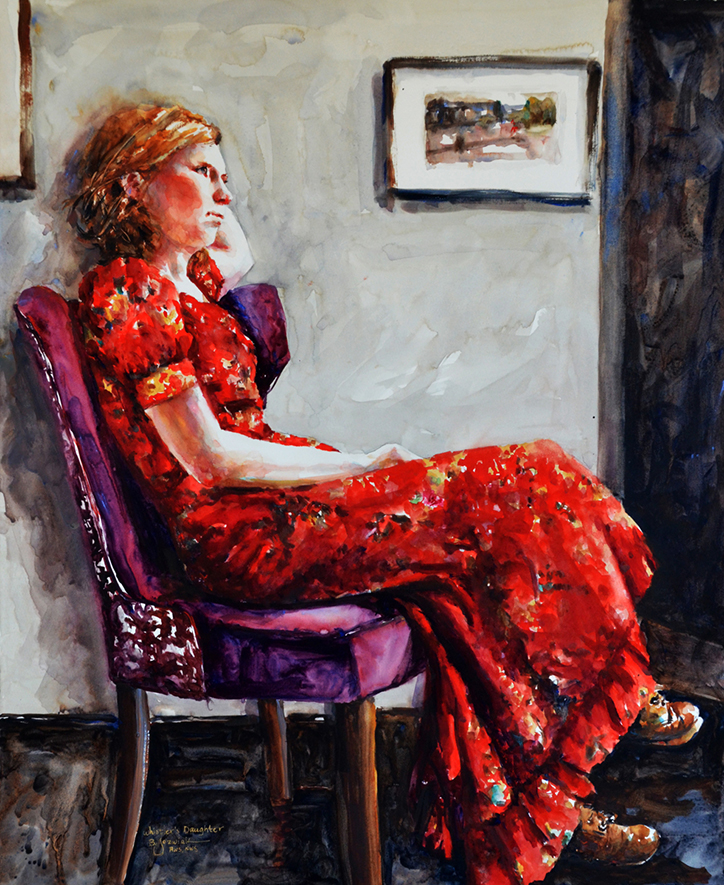 Bev Jozwiak

Whistler's Daughter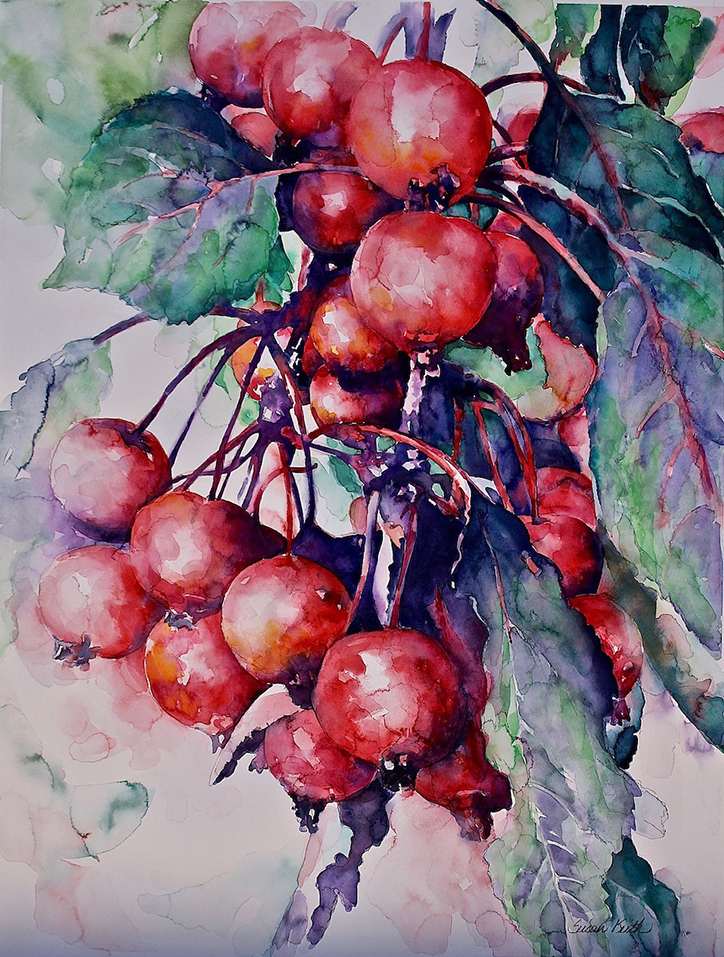 Susan Keith

Crabapple Reds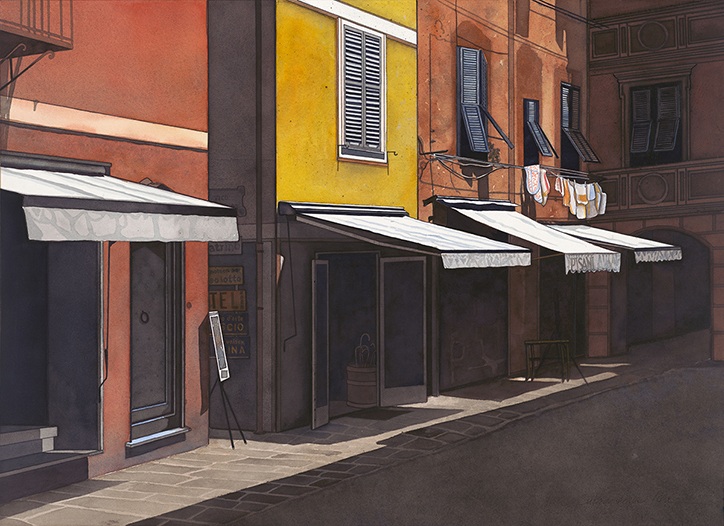 Shirley R. Kleppe

Backstreet of Portofino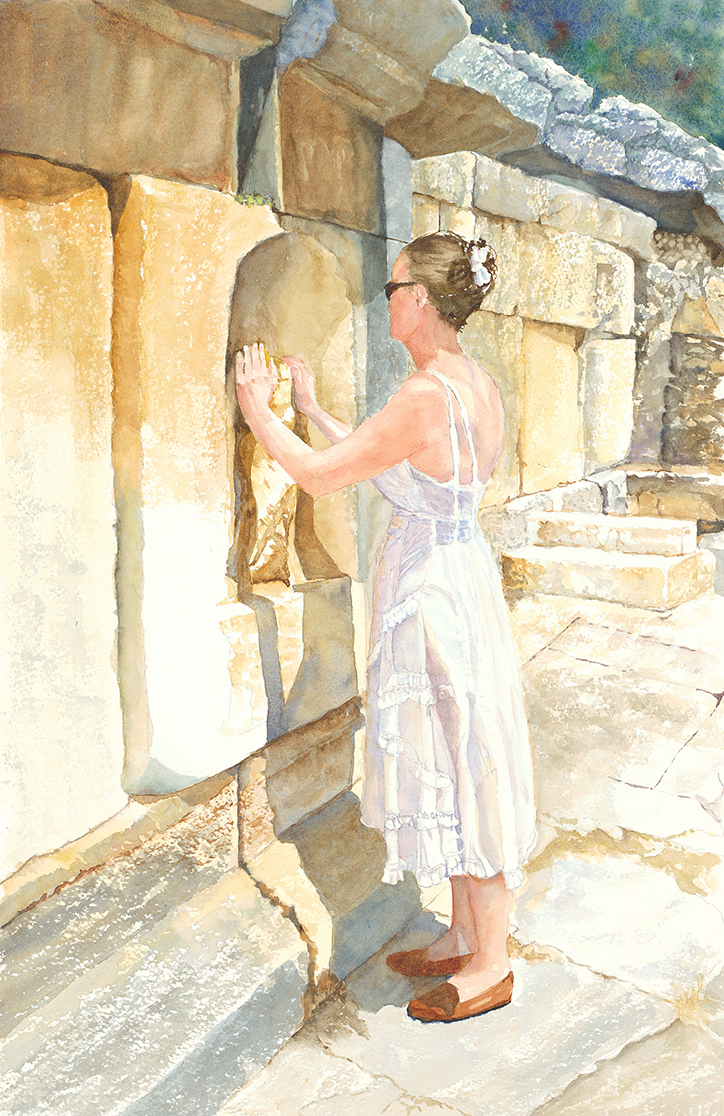 Jo Kopp

Goddess of Fertility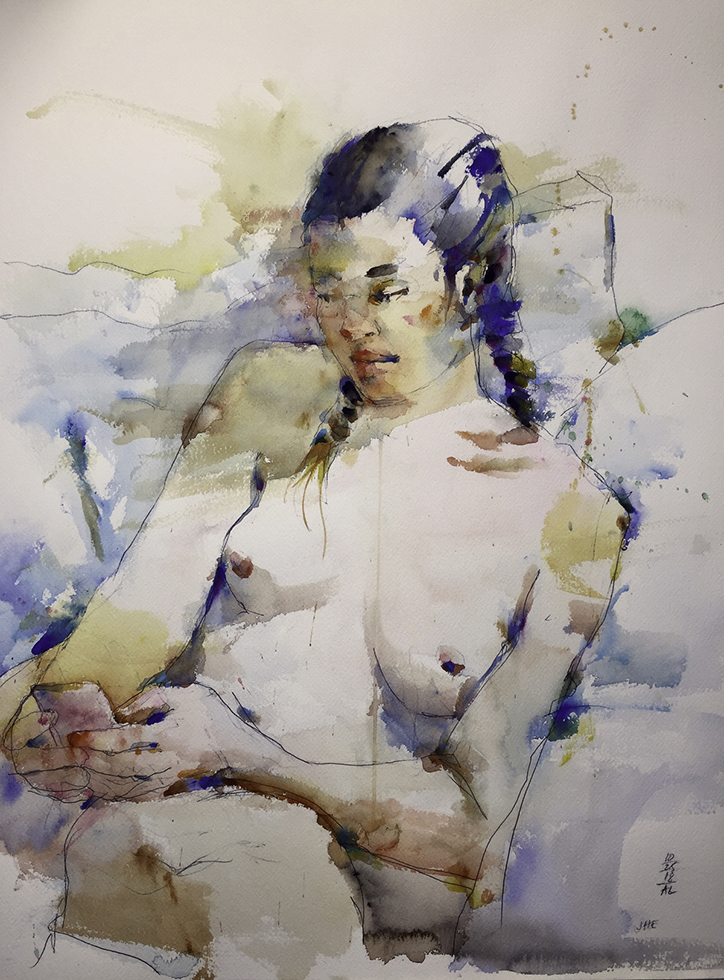 Allen Lavee

Jhe 1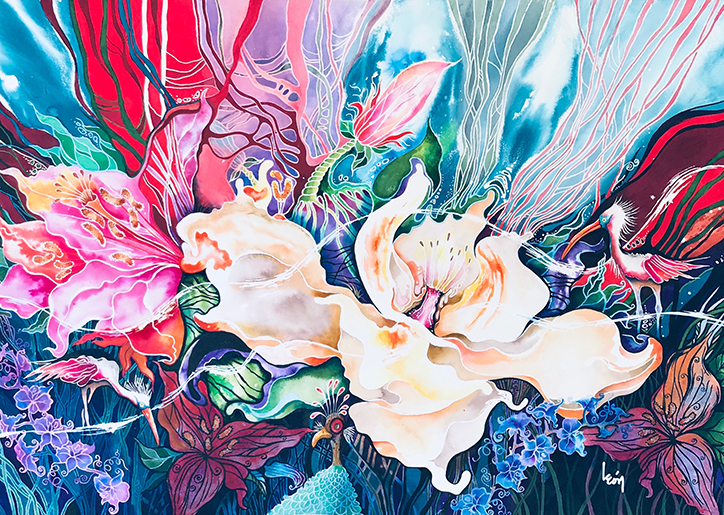 Jorge Leon

Springtime Halcyon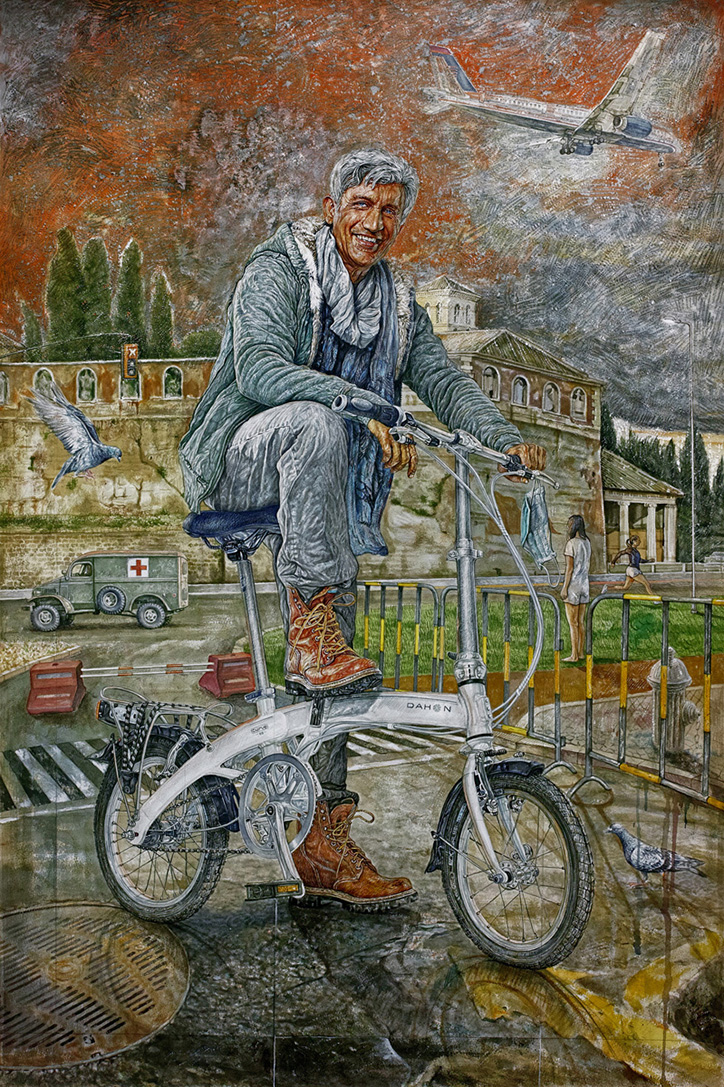 Bing Liu

With dream to travel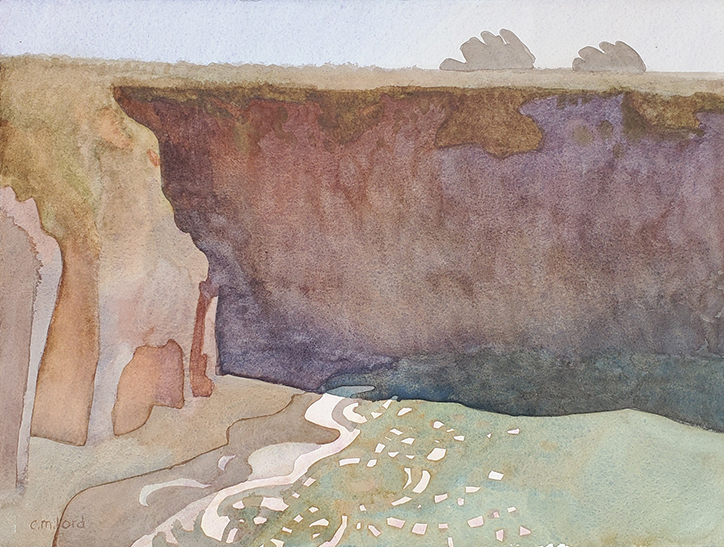 Carolyn Lord, MCWA

Tuesday at the Headlands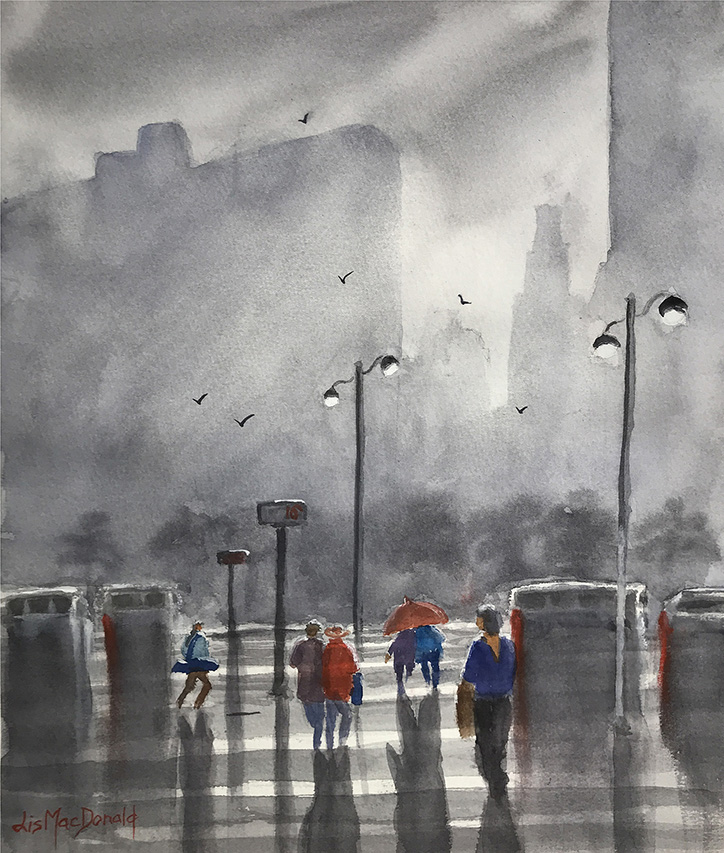 Lisbeth MacDonald

Foggy Rainy San Francisco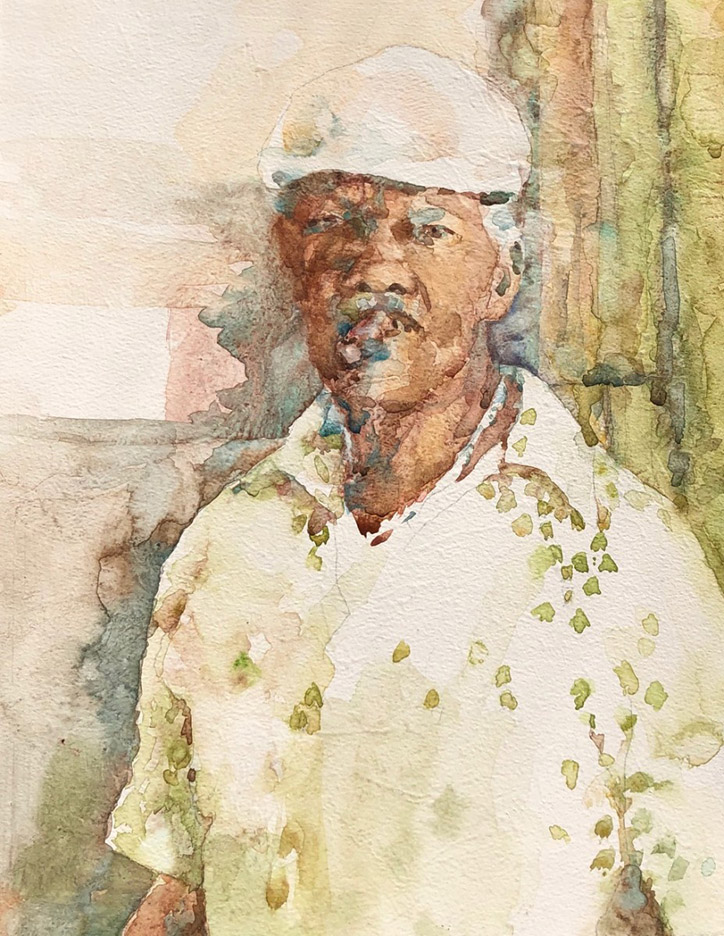 Maura Madden Donovan

The Smoker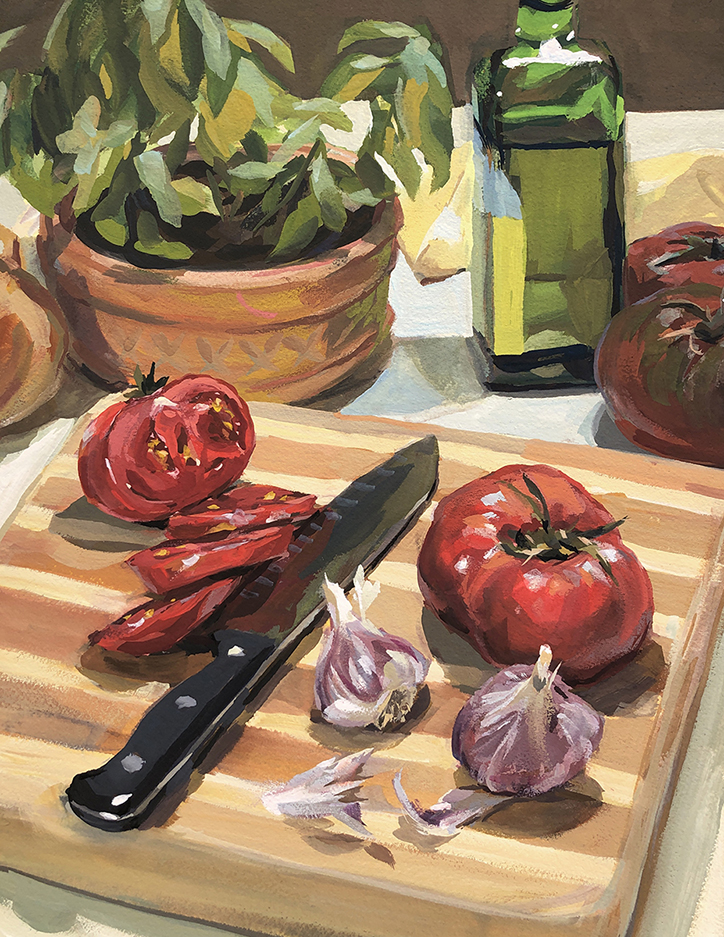 Heather Martin

Tomatoes and Basil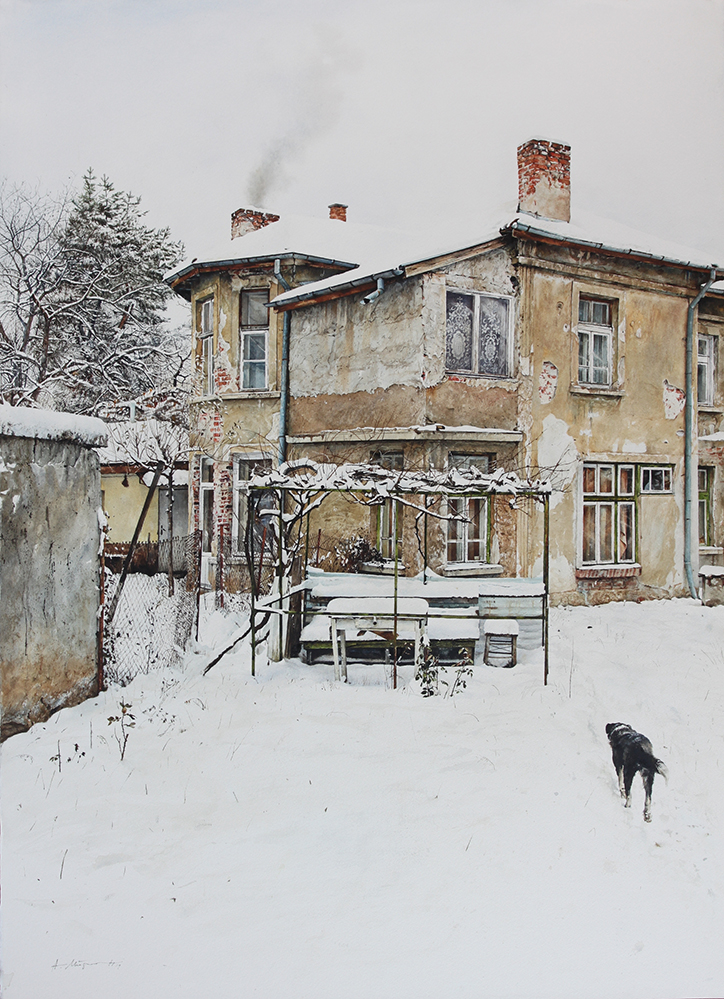 Atanas Matsoureff

Going Home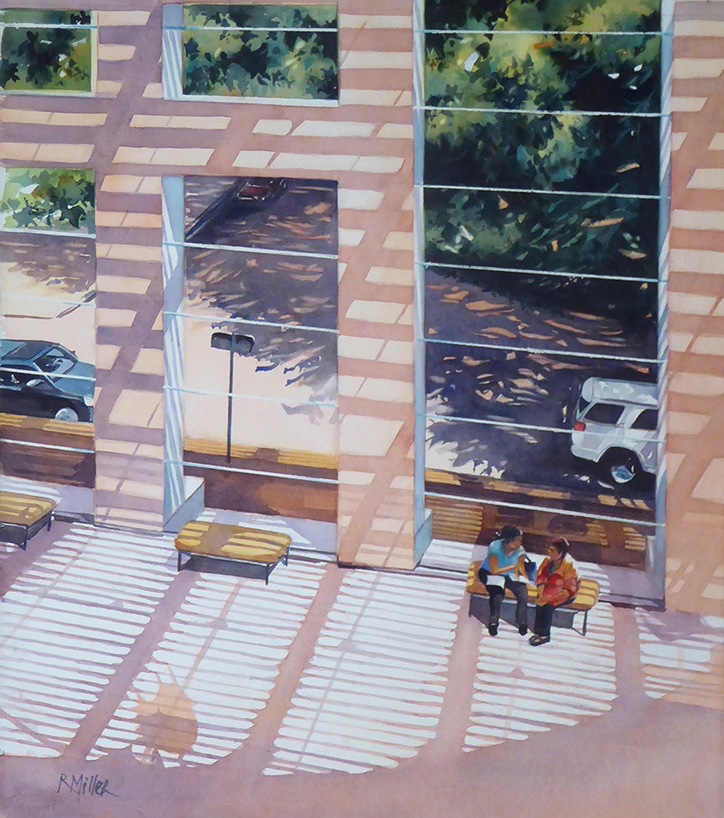 Ruth Miller

Museum Shadows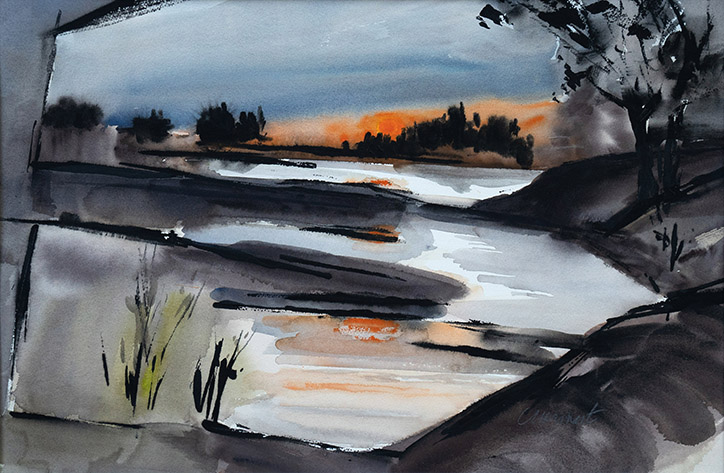 Corky Normart, CWA

Milburn Sunset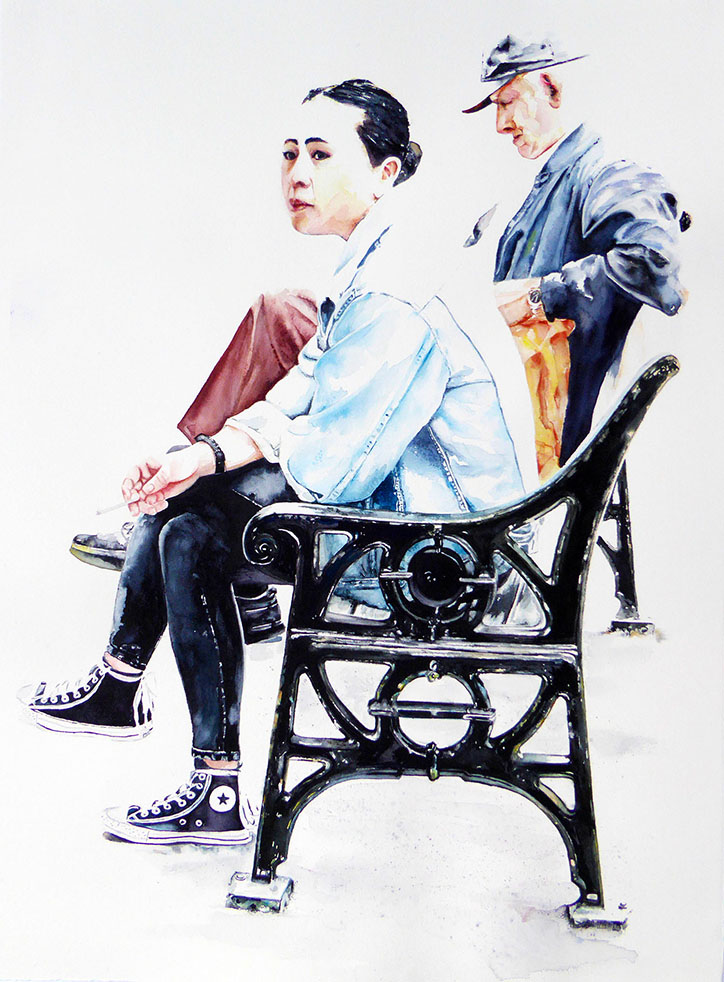 Debbie Parmley

London Monday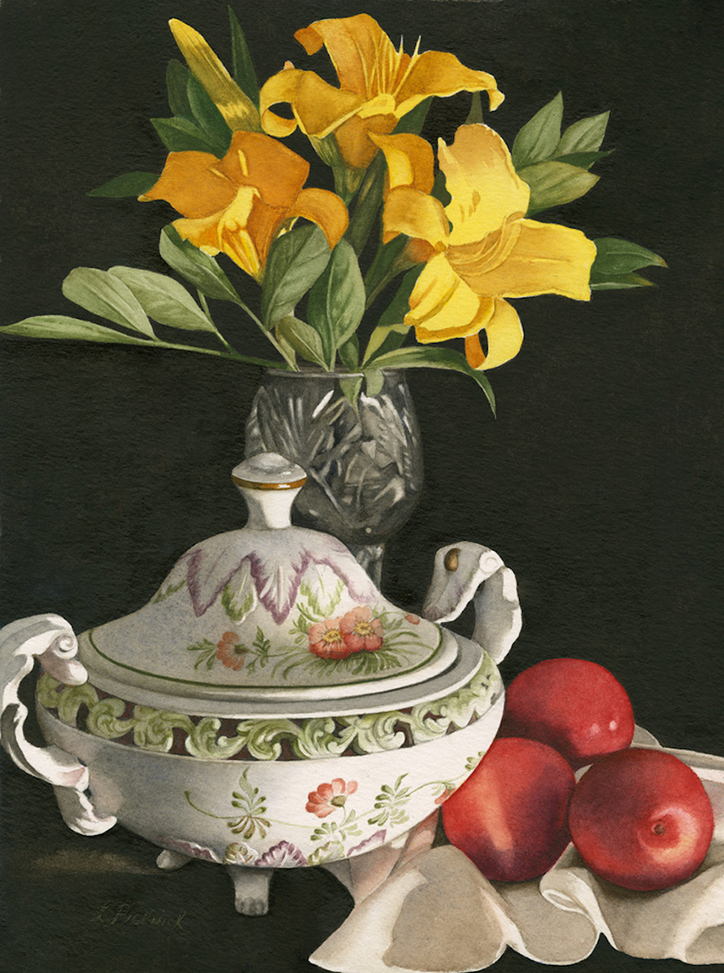 Linda Pickwick

Petals and Porcelain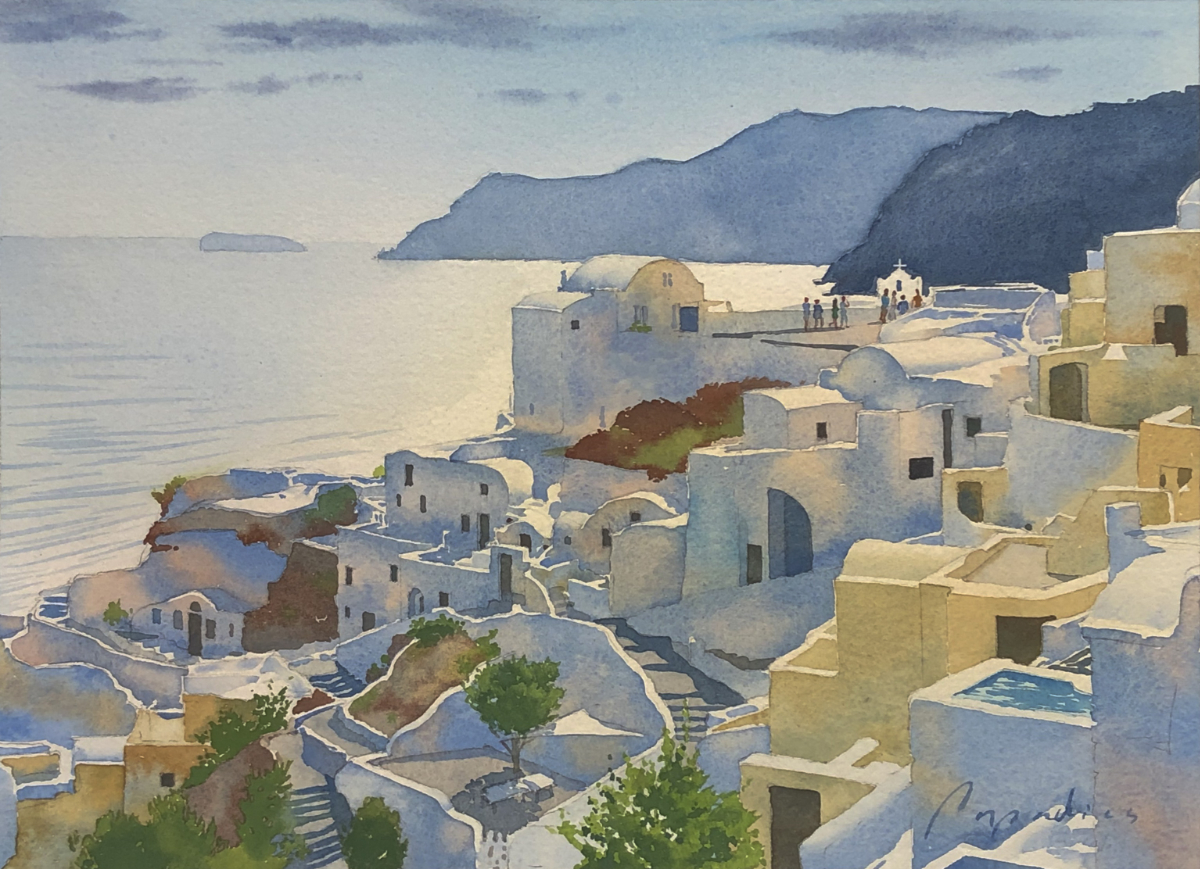 Joel Popadics

Oia Overlooking the Caldera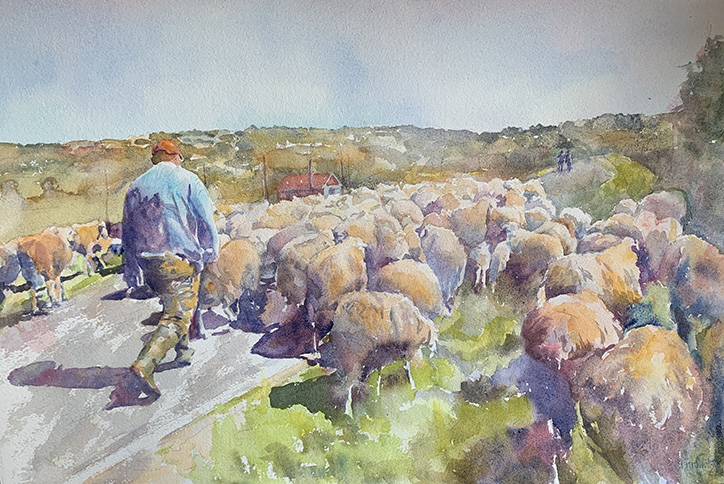 Maria Porter

Shepherding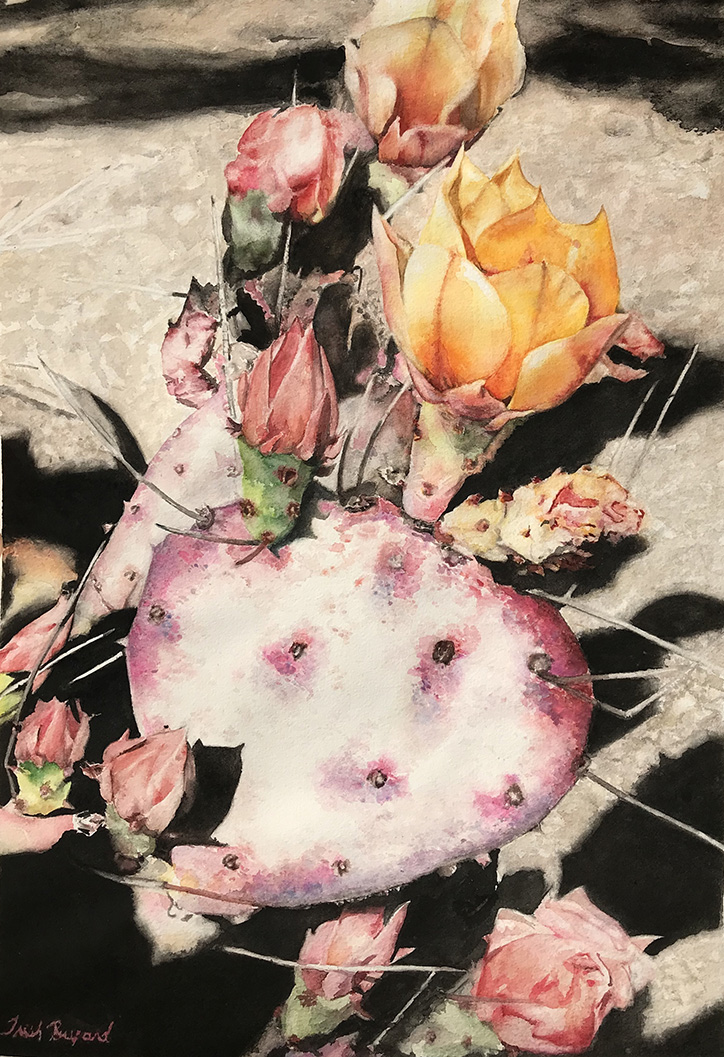 Trish Poupard

Huntington Cactus

Michael Reardon, MCWA

Issisa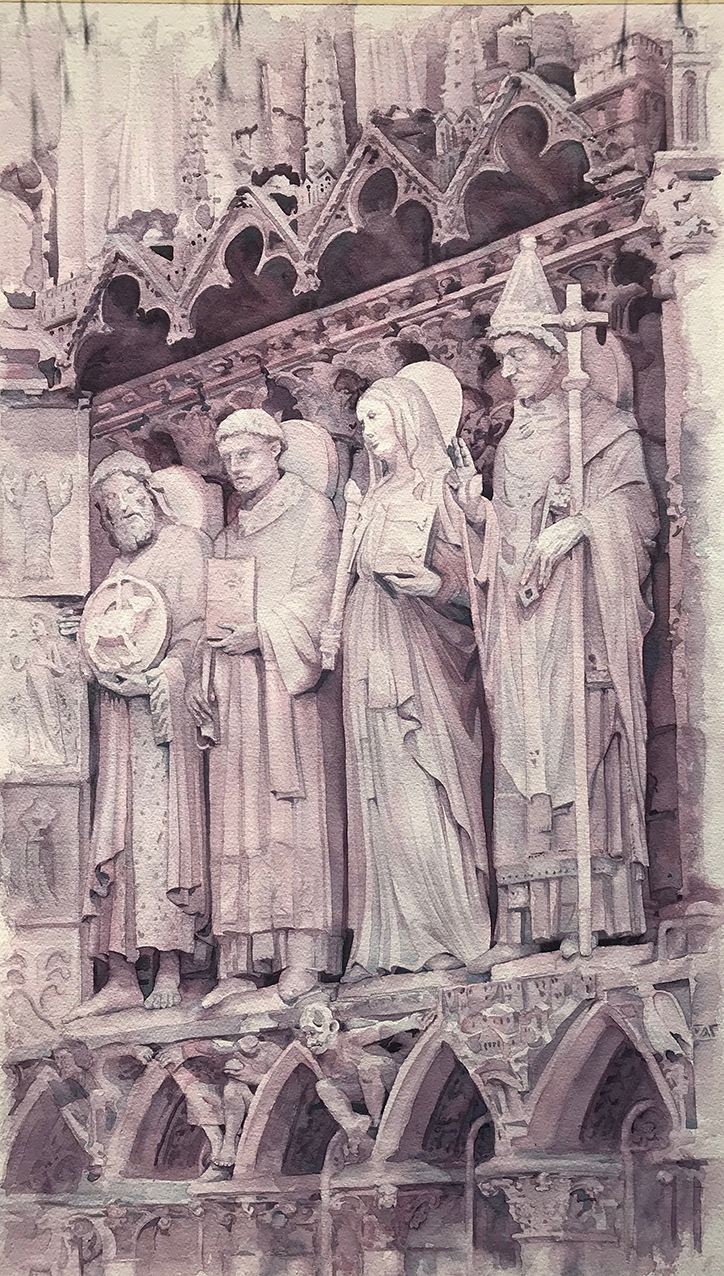 Ronnie Rector, CWA

Notre Dame II St. Genevieve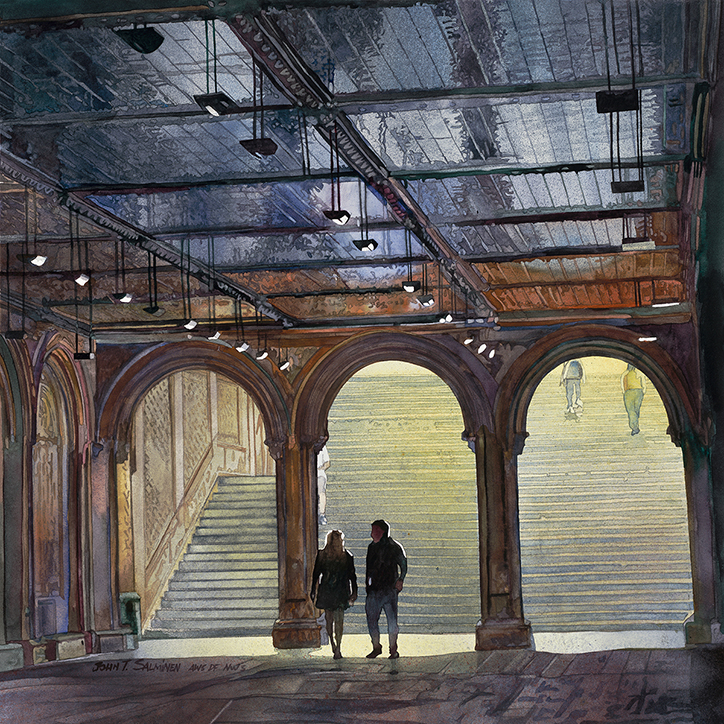 John Salminen

Bethesda Arcade II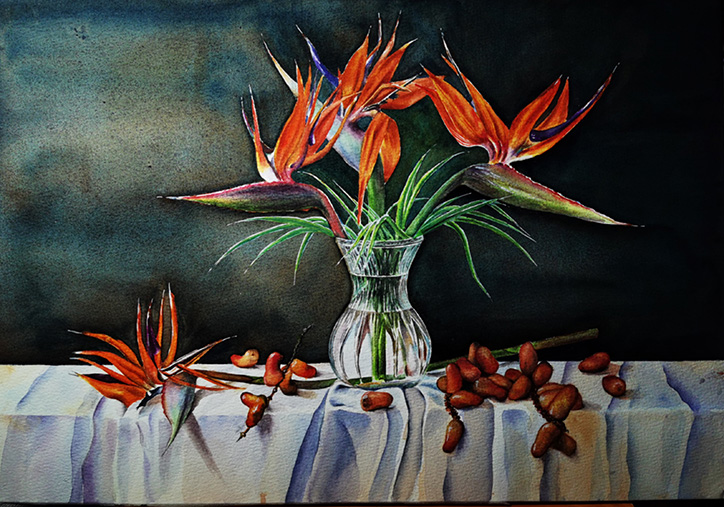 Wenling Shi

Birds Of Paradise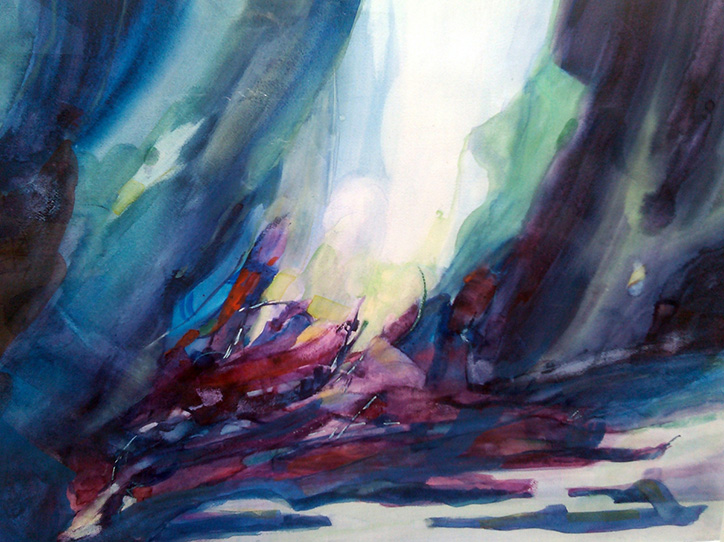 Vita Sorrentino, CWA

Forest Remains 2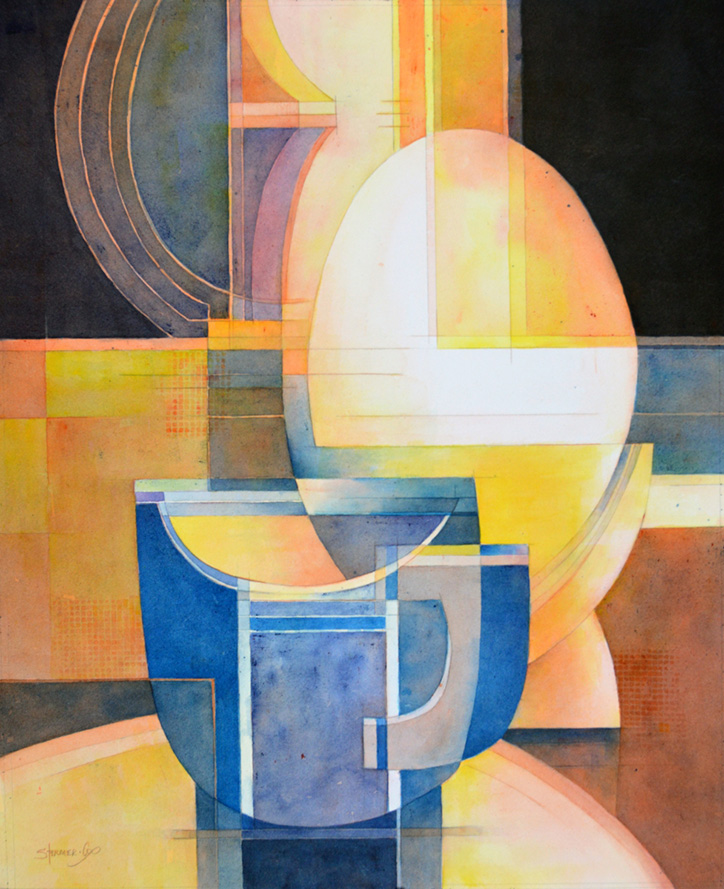 M. Stermer-Cox

Three Minute Egg 14 Blue Espresso Cup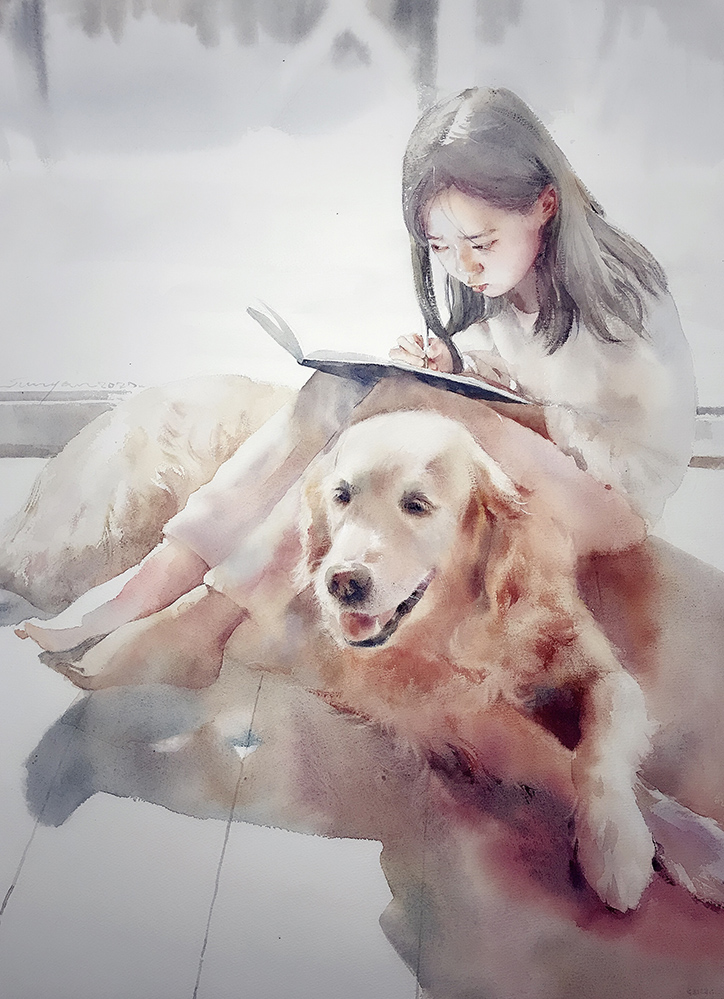 Yan Sun

Companion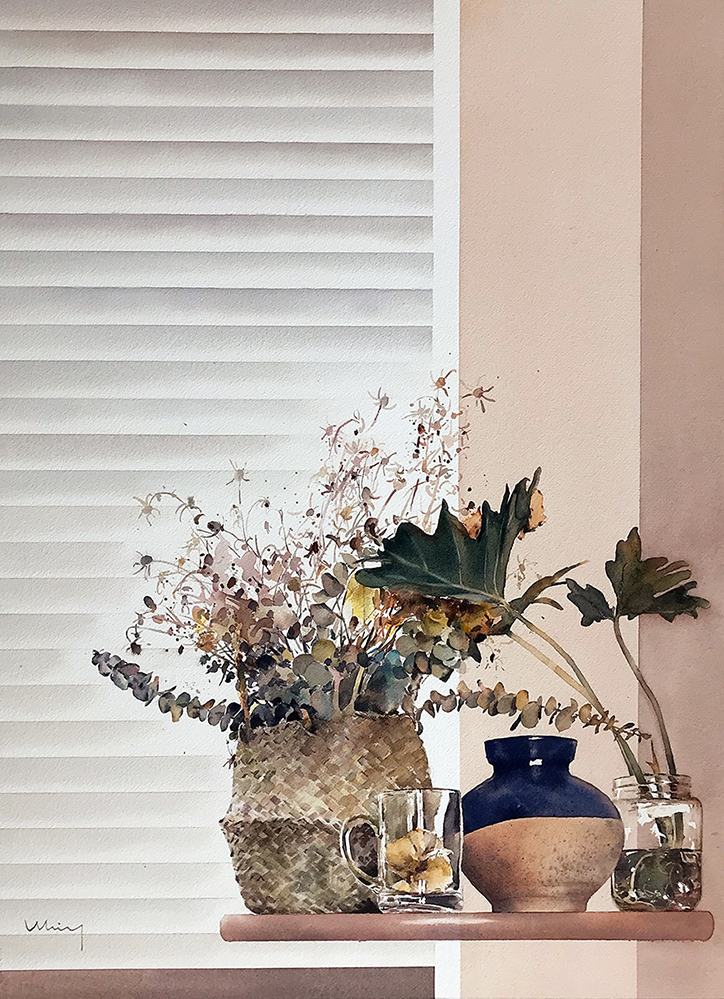 Wu Ting

In the Corner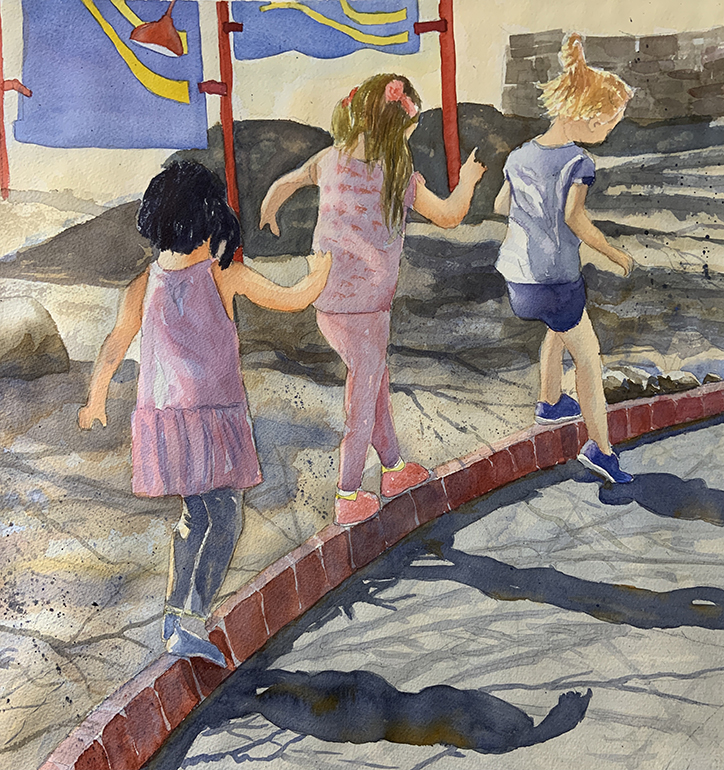 Joseph Tringali

Friends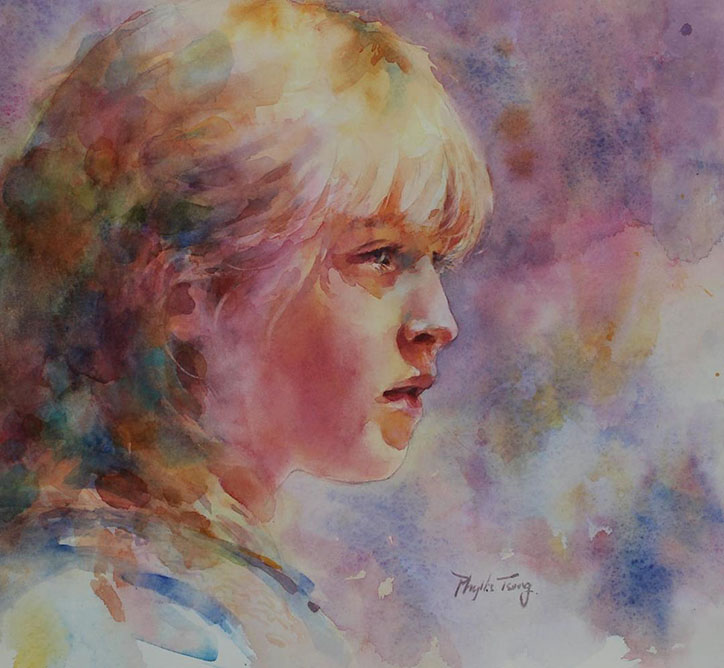 Phyllis Tseng

In the distance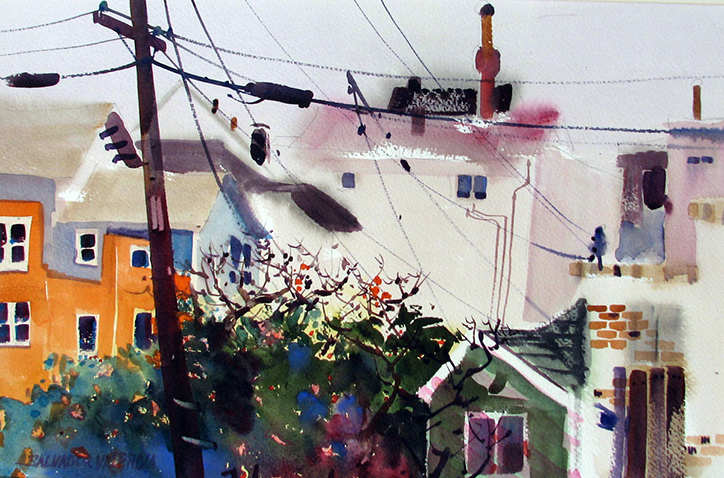 Salvador Valencia, MCWA

Crockett Neighborhood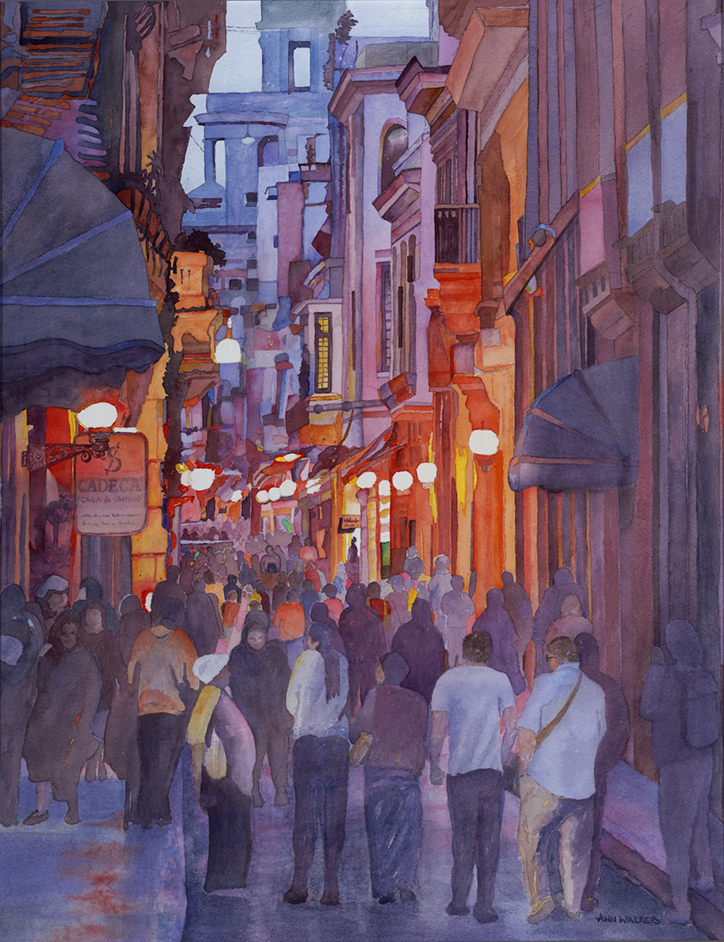 Ann Walker, CWA

Old Havana at Dusk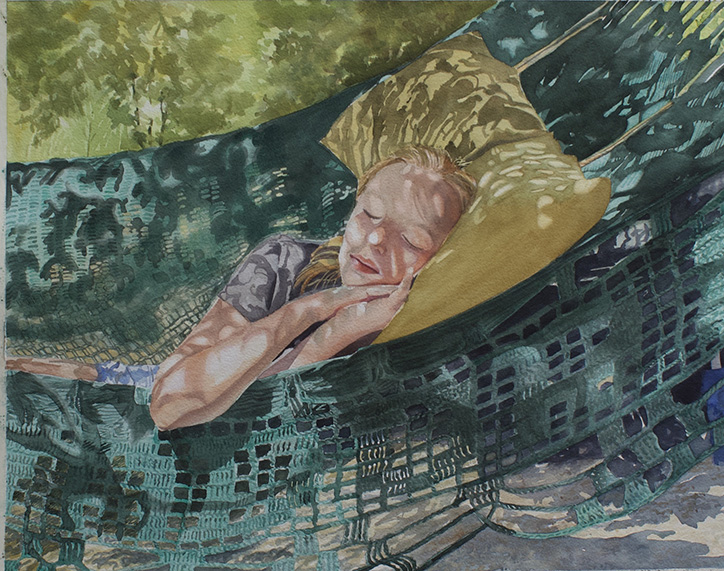 Margaret Washington, CWA

Dreaming en Plein Air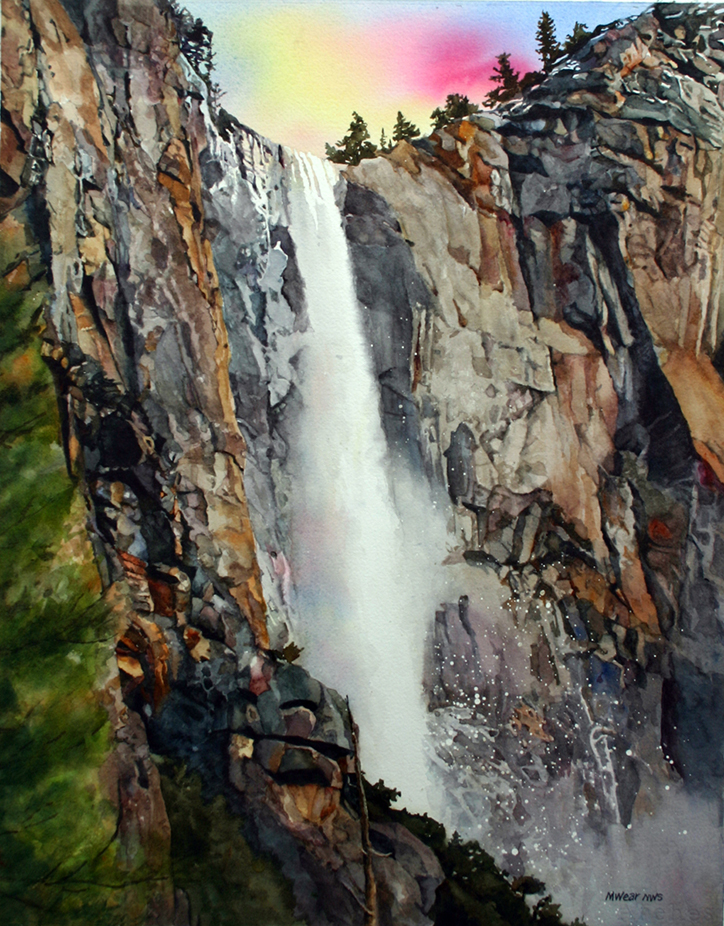 Marilyn Wear, CWA

Yosemite Splendor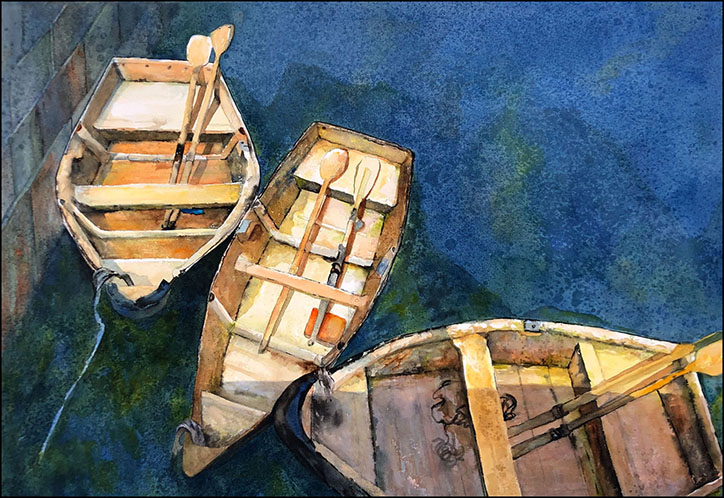 Cristine Weatherby, CWA

3 Little Boats Ireland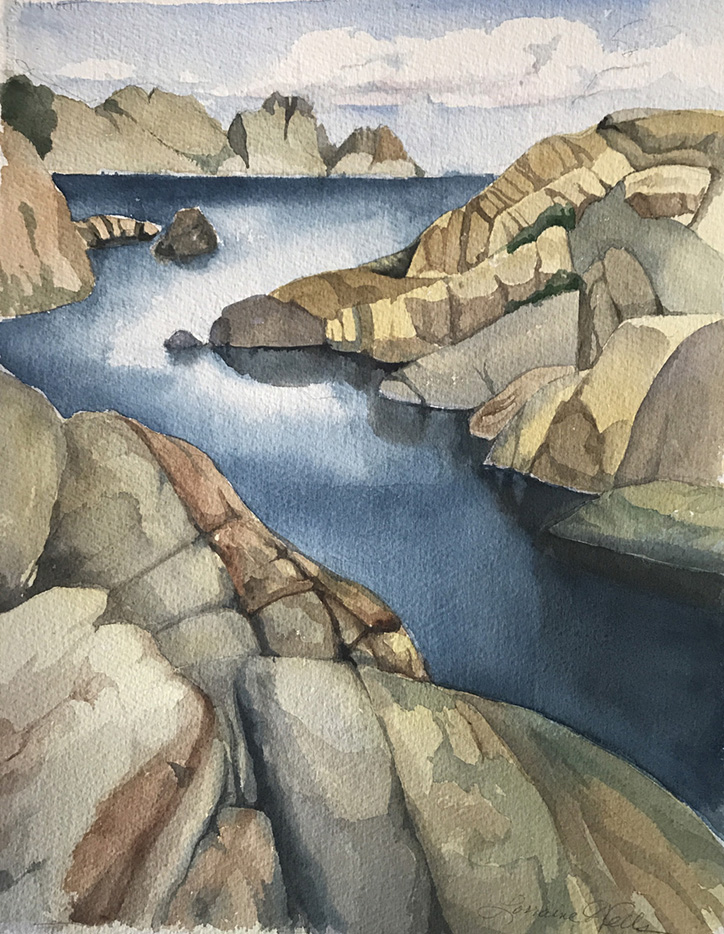 Lorraine Wells

Rocks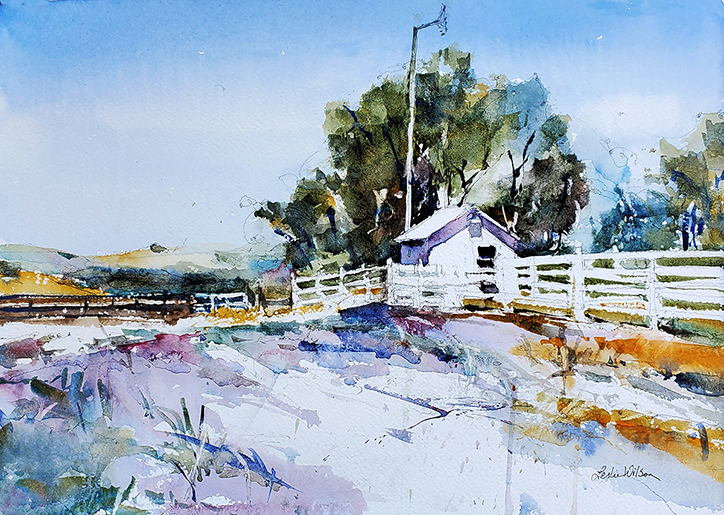 Leslie Wilson, CWA

Rush Ranch 3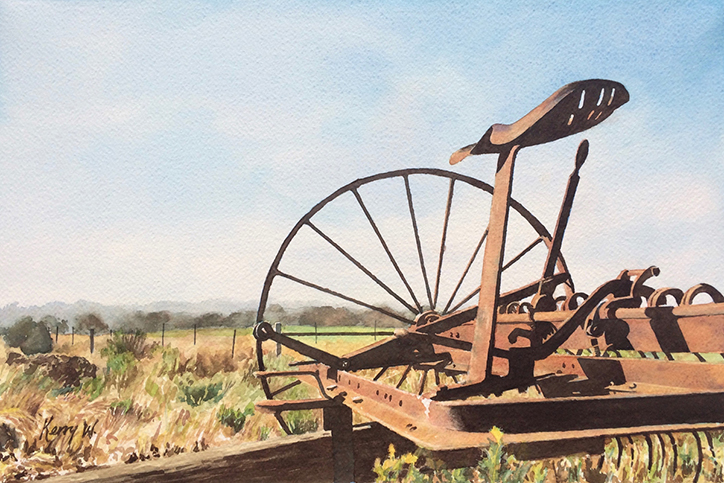 Kerry Woodward

The Old Hay Rake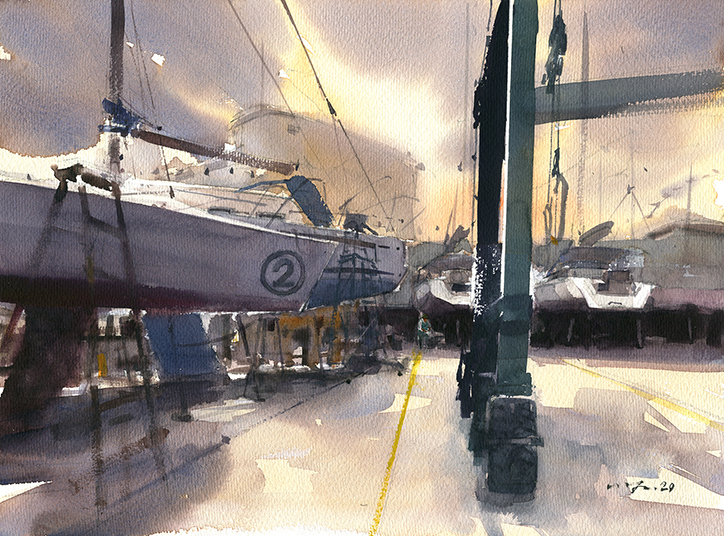 Jianzhong Wu

Forward Sail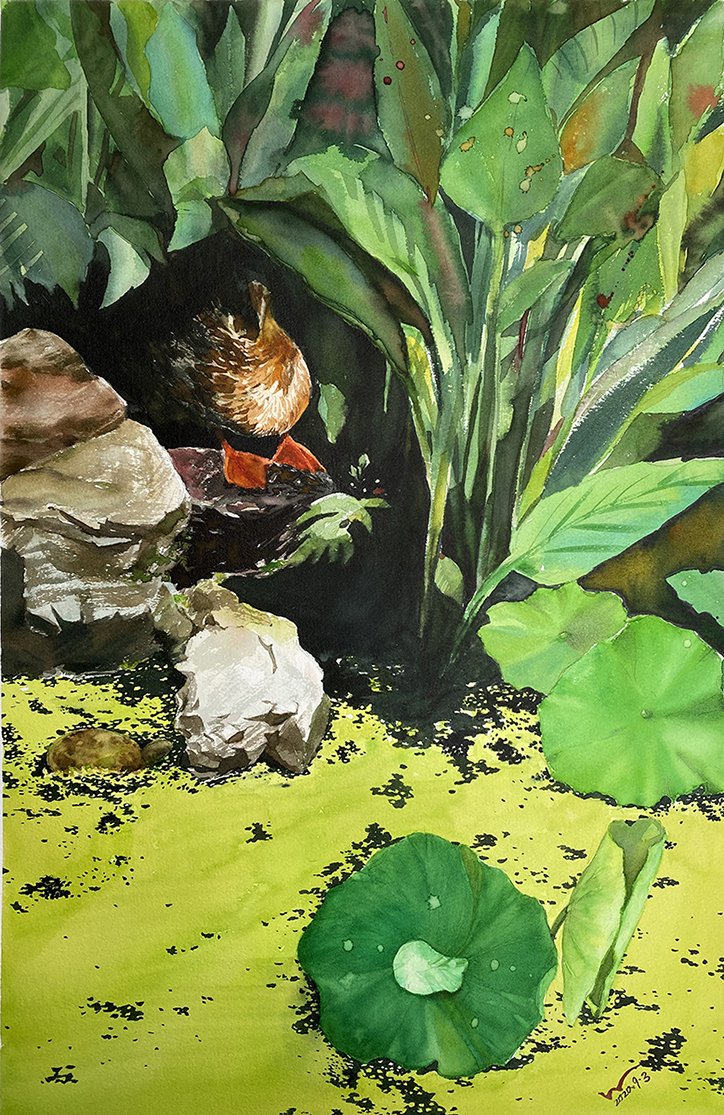 Yuemeng Wu

A Quiet Song In A Dream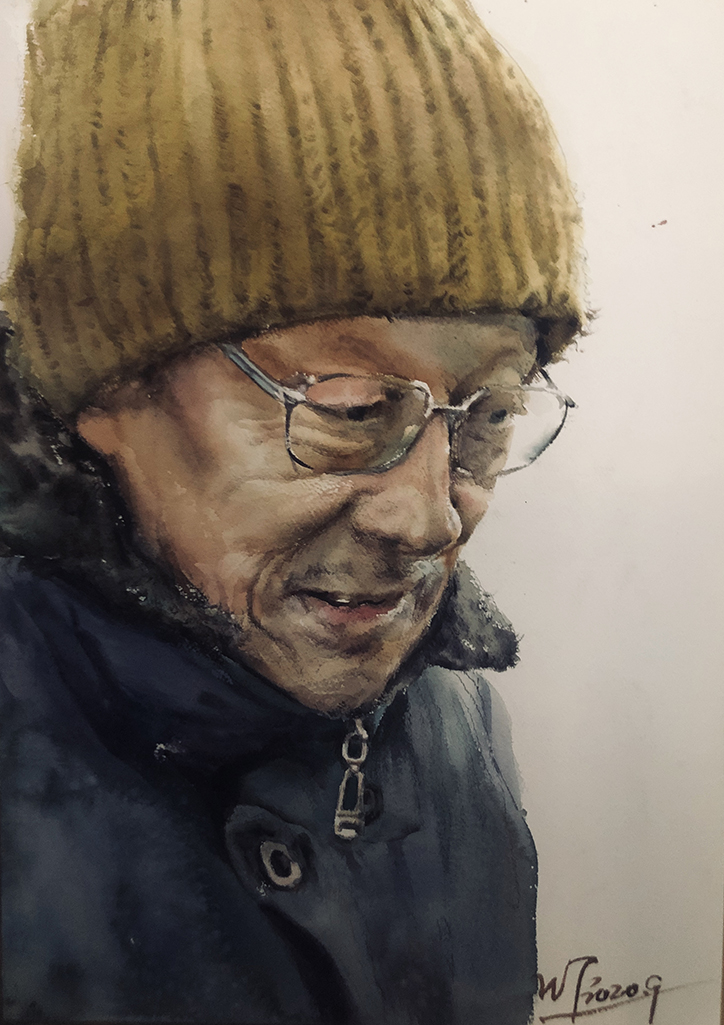 Fan Wu

Teacher Lin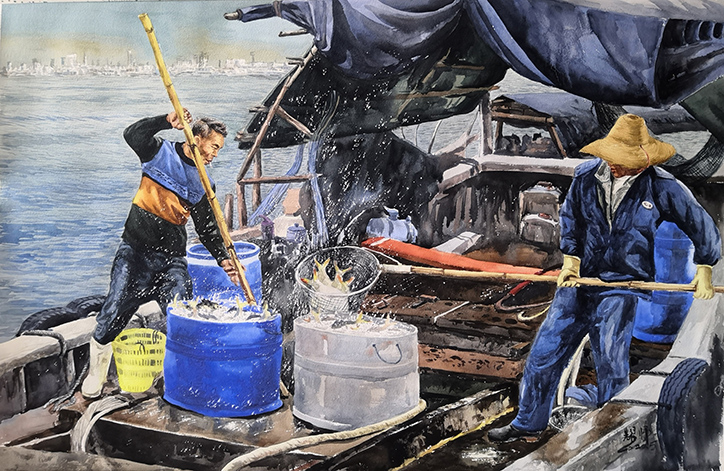 YaoShi Zhang

Song Of Fishing In The Spring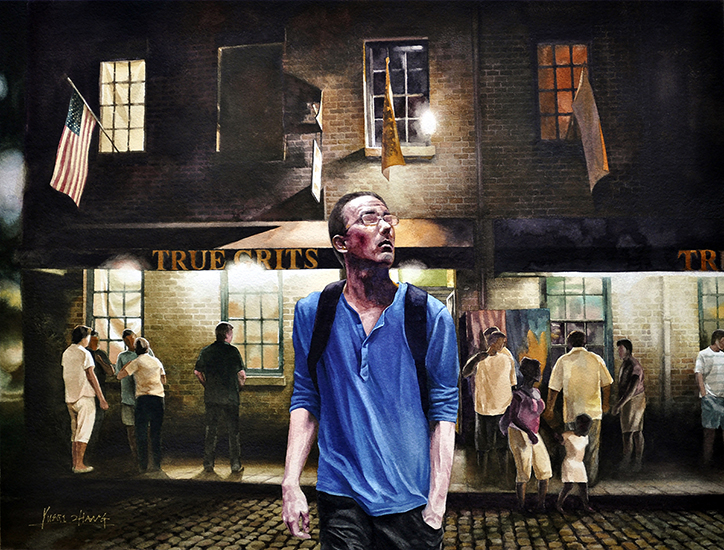 Yueqi Zhang

Homecoming

Thank you. We hope that you've enjoyed our National Exhibition in this very different year. We've all been made to find new ways to do all kinds of things this year. On that note, our President, Carol Husslein, had a really wonderful idea and our Director of Workshops, Joe Tringali, worked his technology magic to bring the exhibitors to greet you with their paintings. Please have a look at our CWA YouTube channel to meet them.



We hope to be able to see you all next year at a gallery reception where the paintings will be on the walls and we will all be on the floor to celebrate that very thing!
Thank you!
The CWA 51st
National
Exhibition
Committee
Director
Michael Friedland
Invaluable Assistant
Pat Lauer
Donors and Awards
Andrea Baron
Catalog Design
Patricia Rosa
Ruth Miller
Data Manager
Samantha McNally
National gallery web page design: Michael Friedland
Excellent web development: Adrienne Hefter
Thank you Adrienne!