Workshops - Michael Reardon - Plein Air Painting - WAIT LIST ONLY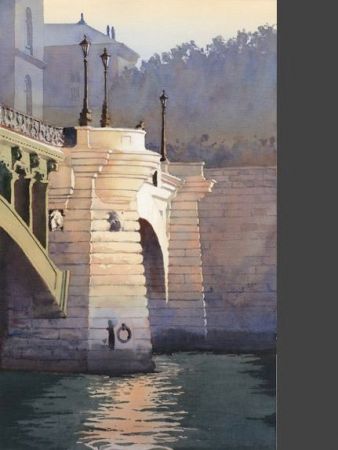 Michael has traveled the world, creating plein air paintings as he goes. In this workshop he will share some of his insights into painting plein air, and how to enjoy it. Through demonstrations and hands-on painting, Michael will show ways to simplify and create dynamic compositions, work quickly and decisively, and capture the essence of a scene convincingly. He will cover the use of a limited palette, dynamic color mixing, and the use of light and value to describe form.
To learn more about Michael, see his website: http://www.reardonwatercolors.com/index.html
Non Members Fee: $220.00 Members Fee: $165.00

Locations
Saturday we will meet at the Oakland Rose Garden at 700 Jean Street in Oakland. The focus of the workshop will be painting greens in the landscape.
On Sunday we will meet at the Berkeley Marina to focus on painting water and reflections.
----------------------
To register now, CWA Members, log in and then go the workshop's Sign Up Now button to receive your discount. Non-CWA members, click the Sign Up Now button.
Alternatively, you may print out the Registration Form, fill it out and mail it with your check to the name and address printed on the form.