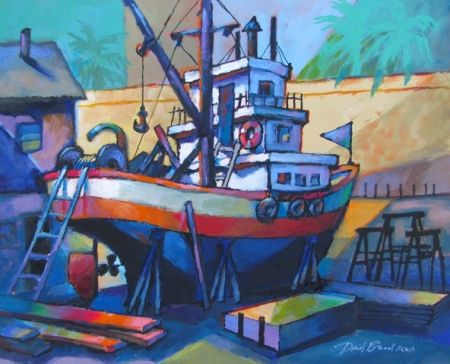 David Broad Sausalito Dry Dock
1st Prize Lindsay Dirkx Brown Show 2013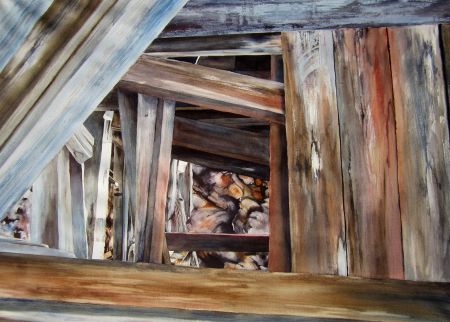 Iretta Hunter Crushed Dreams
Honorable Mention Lindsay Dirkx Brown Show 2013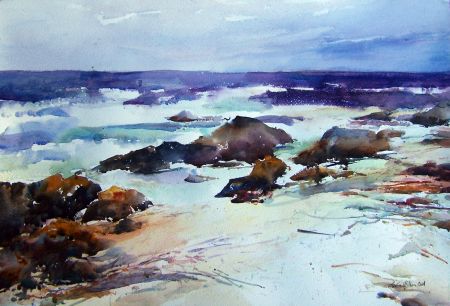 Leslie Wilson Asilomar Surf
3rd Prize Lindsay Dirkx Brown Show 2013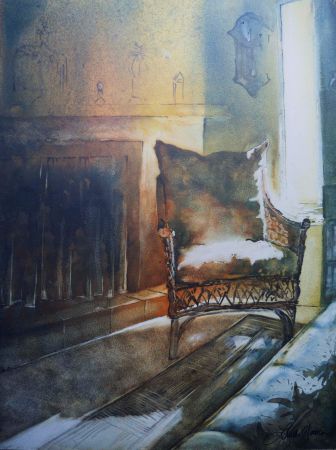 Linda Cloonan Afternoon Solace
Honorable Mention Lindsay Dirkx Brown Show 2013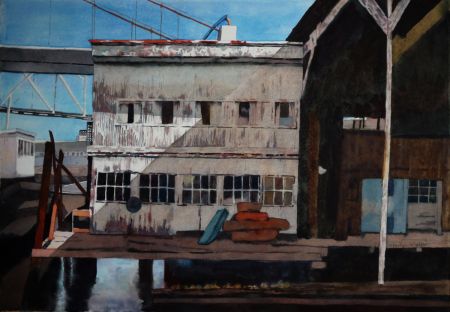 Marilyn Miller Crockett Pier
Honorable Mention Lindsay Dirkx Brown Show 2013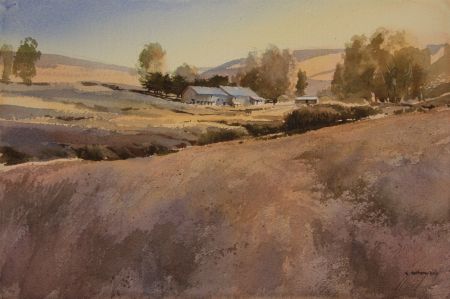 Scott Anthony Marin Ranch
2nd Prize Lindsay Dirkx Brown Show 2013

44th National Exhibition on now at the Olive Hyde Gallery. Exhibition runs Feb 14-Mar 15.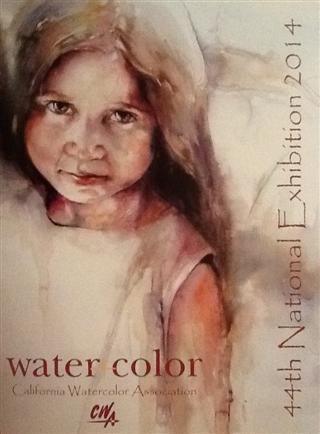 ---
General Meeting March 19, 7:30pm, Shadelands Center, 111 N. Wiget, Walnut Creek
Our guest artist will be Robin Purcell (AWS, NWS, MCWA).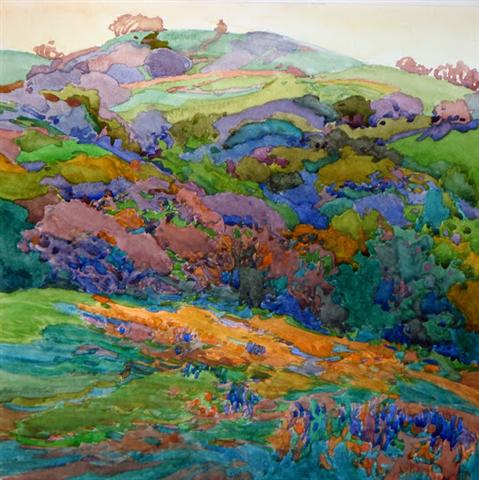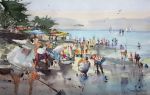 David Savellano - Plein Air: Landscape, Seascape & Cityscape
Inter./Adv. Level, 3 Days, April 17-19
David Savellano is an artist who works primarily en plein air (outdoors), creating watercolor paintings that capture random moments—on the street, in nature, and wherever else his portable easel takes him. "I enjoy working outdoors because it's unpredictable and lends itself to a kind of spontaneity you just can't get in a studio," he says; "When you paint outdoors, you're completely immersed in the scene—the atmosphere, the mood."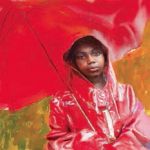 Mary Whyte - Portraits & Figures - Dynamic Realism - WAITLIST ONLY
Inter./Adv. Levels, 3 Days, June 19-21
Watercolor artist Mary Whyte is a teacher and author whose figurative paintings have earned national recognition. A resident of Johns Island, South Carolina, Whyte garners much of her inspiration from the Gullah descendents of coastal Carolina slaves who number among her most prominent subjects. Mary's paintings have been included in many museum and national exhibitions and are in private collections in the US and abroad.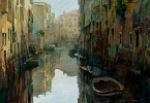 Stan Miller - Painting the Portrait and Landscape in Watercolor
All Levels, 5 Days, July 14 -18 (course content has changed - please read description for update)

A master of both watercolor and egg tempera, Stan paints many types of subjects and is a signature member and award winner with the American Watercolor Society. He has received a number of awards and gives workshops around the US, Canada and France.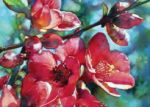 Jeannie Vodden - Florals & Still Life - Very Colorful, Somewhat Loose
All Levels, 3 Days, July 14-18

Jeannie Vodden is a versatile painter of portraits, still life, floral, landscape and fantasy, most often with watercolor. "My desire is to bring to my work, the imagination and curiosity which is so often found in children…And to combine that sense of wonder with an experienced artist's hand."



Judy Greenberg - Very Loose to Abstraction
All Levels, 4 Days, September 15-18
An accomplished award-winning watercolorist, jurist, and art educator Judy Greenberg's paintings have been included in many national exhibitions and are collections worldwide. A current member of the National Association of Women Artists, Judy holds signature memberships in CWA, the Georgia Watercolor Society, and is in Who's Who in the 21st Century. Her instruction focuses on progressive techniques, with a strong emphasis on design.
California Watercolor Association
Promote Your Page Too