Workshops - Carol Carter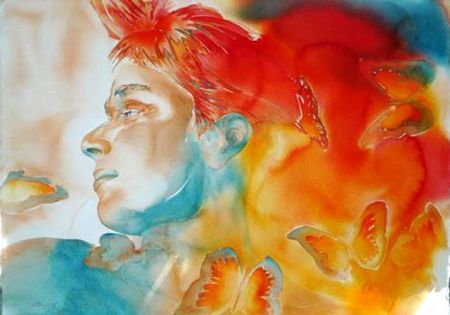 Carol Carter – Watercolor from the Heart, April 19-22, 4 Days, All Levels
Carol's early years in Florida left her with the strong visual impression of the importance of water as an environment for human activity. In much of her work, water provides the setting for anonymous figures, and she often uses images of water and tropical themes. The paintings contain duality: clarity and ambiguity; sanctuary and threat; pleasure and pain. The use of vibrant, saturated-color contributes to the tension between these extremes. Strongly recommended by our recent guest artist, Iain Stewart, Carol is well recognized by her fellow artists.
In this workshop, Carol will demonstrate her technique of wet, loose watercolor. Each day begins with a uniquely tailored lesson to inspire. She will discuss color, water, design, and value. The brilliance of color and the purity of paint application will be emphasized. She will talk about juxtaposing colors to make them vibrate. Imagery, content, and point-of-view are a focus. The afternoon will be devoted to individual instruction and group critique. All levels are welcomed but some experience with watercolor is helpful.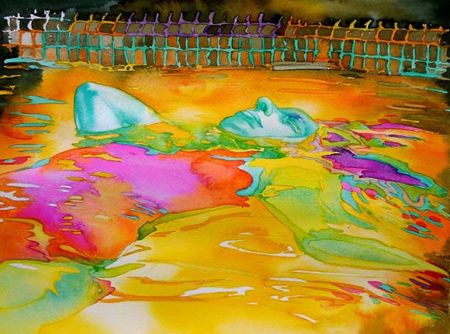 Classes are informal and discussions are lively and entertaining. For those interested in art as a career, she will talk about marketing and using social media. Questions, curiosity and camaraderie are a must! Carter strives to build an atmosphere of learning by support, encouragement, permission to take a risk, and answering all questions.
She works in watercolor and acrylic media and is recognized internationally in both. She has exhibited in numerous countries and has received many international awards and accolades, and her work is represented in many public and private art collections. She is the author of The Italian Suite, her lush interpretation of Tuscany. After a sojourn to Italy during the summer of 2009, Carter began painting the works presented in this book, a visual catalog of Tuscan themes: Renaissance architecture, mysterious alleyways, fashion-forward natives, and glorious landscape. Carol Carter was deep in the process of painting the works in this book when a museum approached her, interested in the possibility of a one-person show featuring the Italy pieces.
Here are the workshop description and materials list for this class.
To learn more about Carol, visit her website at http://www.carol-carter.com.
Non Members Fee: $550.00 Members Fee: $495.00

To receive the Member Price, please log in, choose Workshops, then click the blue Sign Up Now button above. If you are not a CWA member, you may click the Sign Up Now button at any time.
Alternatively, you may print out the 2016 Registration Form on our Workshop How to Register page, fill it out and mail it with your check to the name and address printed on the form.