2021 Illusion of Light at the LDB Gallery Awards
California Watercolor Association Member Show Now Open!
Sponsored by the San Ramon Community Center and the Lindsay Dirkx Brown Gallery, San Ramon
July 2 – 29, 2021
To purchase a painting, please email us at shows@californiawatercolor.org, or if you're in person, let the gallery staff know.
The Illusion of Light CWA Member Show is open! You can see these works in person at The Lindsay Dirkx Brown Art Gallery, located at 12501 Alcosta Blvd, San Ramon, CA 94583
First, the winners: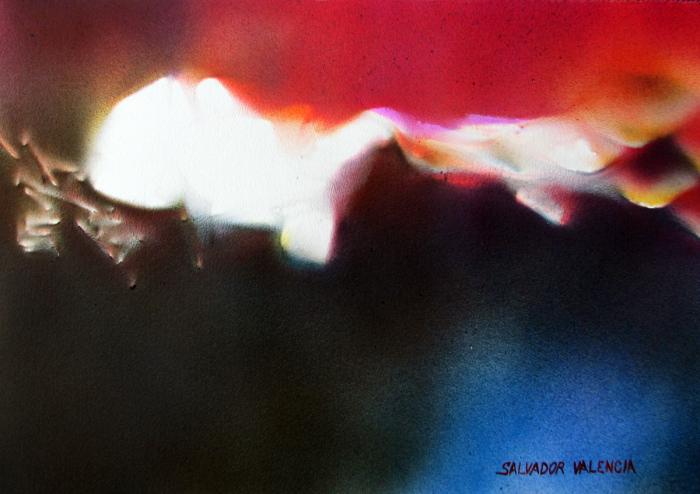 Salvador Valencia Afterglow
1st Place

15 x 22 inches

$1200

Juror Comments: "Afterglow" leaves an extraordinary white shape that comes alive with the use of subtle color in the white and wonderful irregular and softened edges. This is surrounded by rich wet darks that show assurance and mastery of watercolor. Bravo!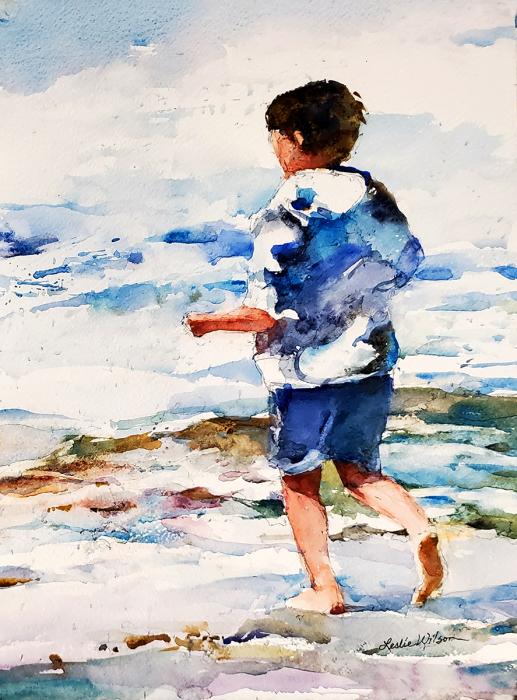 Leslie Wilson Boy on the Beach
2nd Place

15 x 11 inches

$1200

Juror Comments: This painting of a figure in motion shows sophisticated abstracting while using playful lost and found edges and a composition that lets your eye flow through the painting. The vivid colors in juicy washes show a freshness and play well against the whites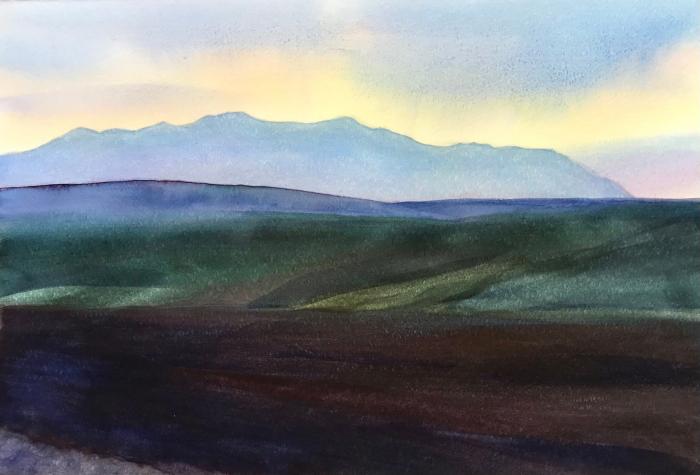 Allison Spreadborough Memory 395
3rd Place

15 x 22 inches

$995

Juror Comments: If white is all the light there is, then yellow is an alternate way to capture light. This painting shows how painting the darks creates light. I love the simplification of the scene which allows one to focus on the feeling of optimism the sky gives me.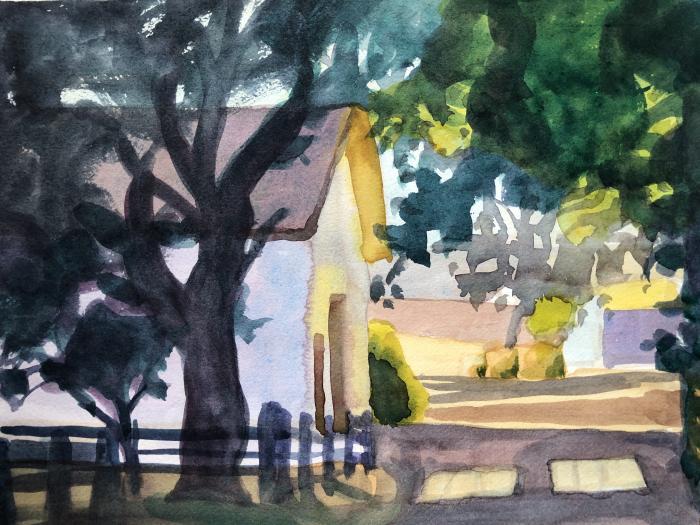 Ronald Bean Chileno Drive
Honorable Mention

11 x 14 inches

$500

Juror Comments: Bold loose brushwork and a beautiful play of well controlled warm vs cool bring this painting life. The very wet washes show a mastery of watercolor.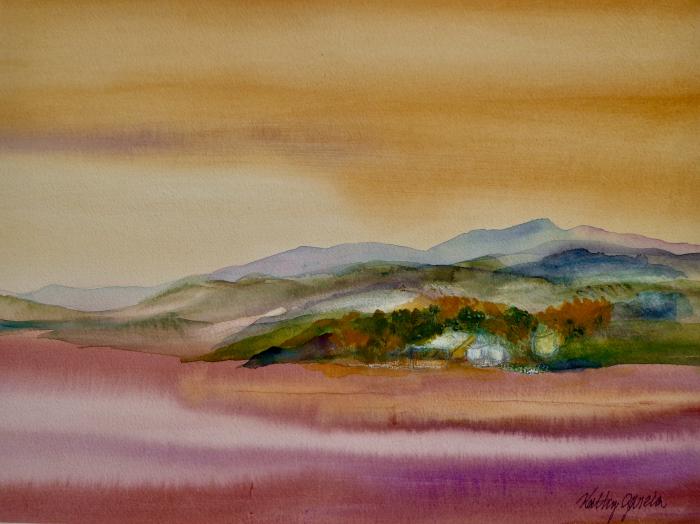 Kathleen Garcia Central Valley Light in CA 2021
Honorable Mention

12 x 16 inches

$600

Juror Comments: One of the few that put light in the title! So the artists intentions are clear. The layering on this is a different light, the white of the paper glowing through the transparencies of the washes. This is a place I would like to spend time.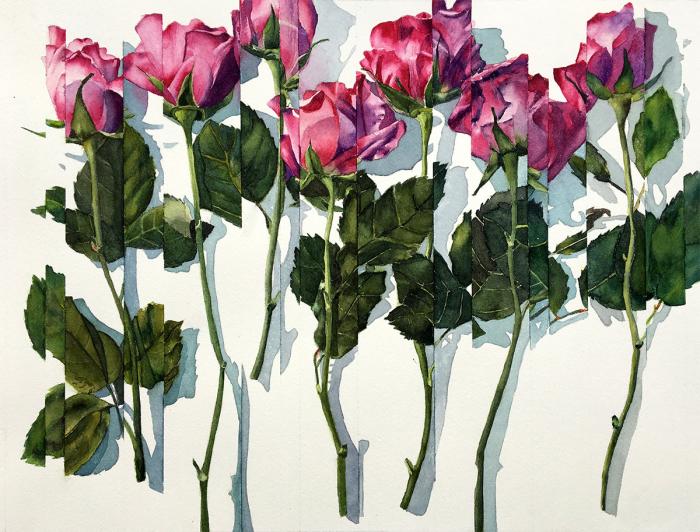 Iretta Hunter Pressed Posy
Honorable Mention

13 x 17 inches

$675

Juror Comments: The eye loves irregularity and this painting gives your eyes plenty to enjoy. Light defined by shadows against white has to be carefully rendered to be believable, without being overly detailed . The washes in these flowers are wet and capture the velvety look of petals.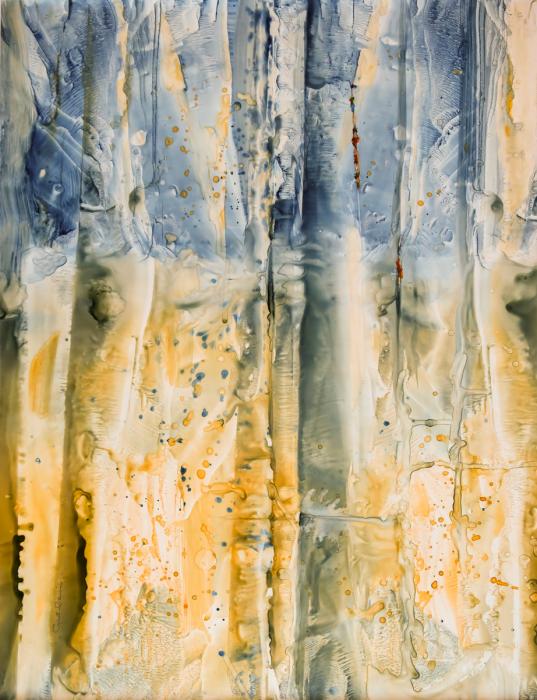 Carol Irwin El Capitan Climbers
Honorable Mention

25 x 19 inches

$2000

Juror Comments: This abstract of playful patterns and hard and soft edges struck me as an original concept; I haven't seen anything like it. The subdued cool colors let the yellow shine and the wet into wet technique is very well done.