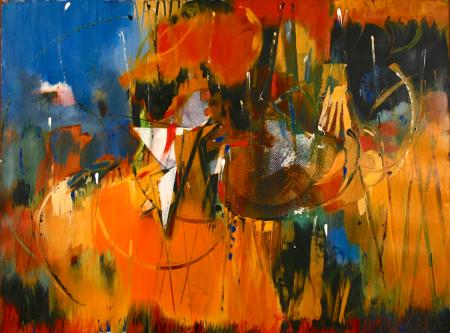 Denise Athanas Lets Go Orange
Jade Fon Memorial Award CWA 49th National Exhibition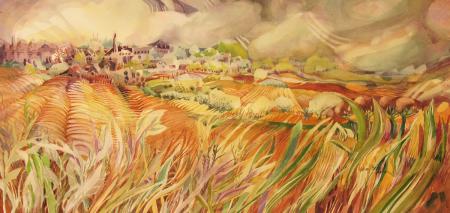 Leslie Cheney-Parr Puy 2 Gold Fields
Mary Spivey Memorial Award CWA 49th National Exhibition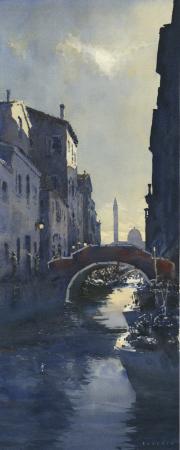 Michael Reardon Il Crepuscolo
Majorie Fischer Memorial Award CWA 49th National Exhibition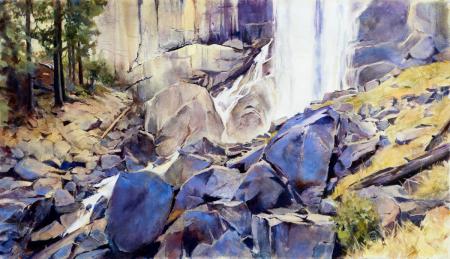 Linda Erfle Falls and Fallen
Past Presidents Award CWA 49th National Exhibition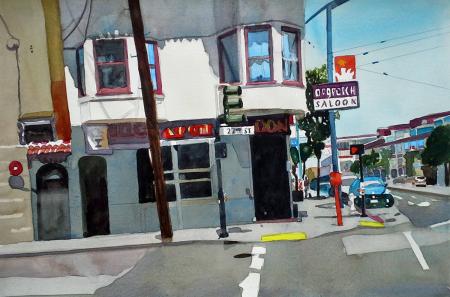 Rita Sklar Dogpatch Saloon
Blick Art Materials Award CWA 49th National Exhibition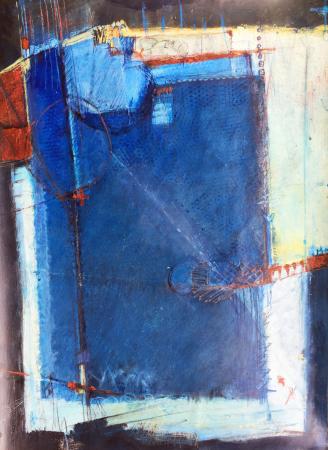 Elaine Daily-Birnbaum Broken Inside
Dick Cole Memorial Award CWA 49th National Exhibition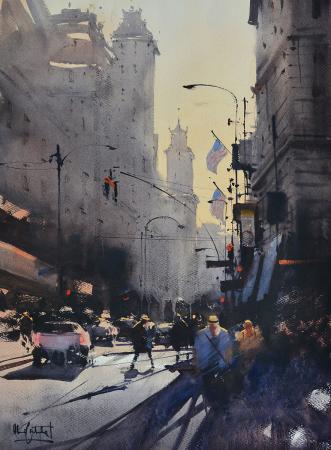 Alvaro Castagnet 5th Ave. NY
Arnold Grossman Memorial Award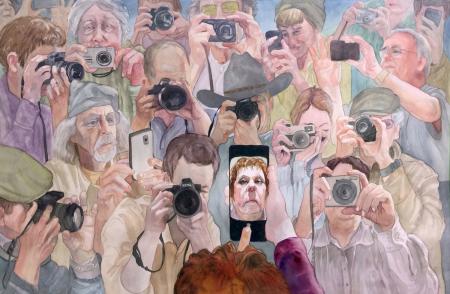 Myrna Wacknov Snapped
Daniel Smith Award CWA 49th National Exhibition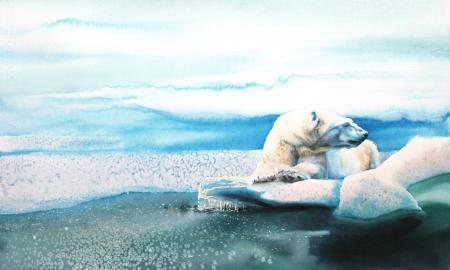 Linda Darsow Sutton To Be Determined
CWA Signature Members Award CWA 49th National Exhibition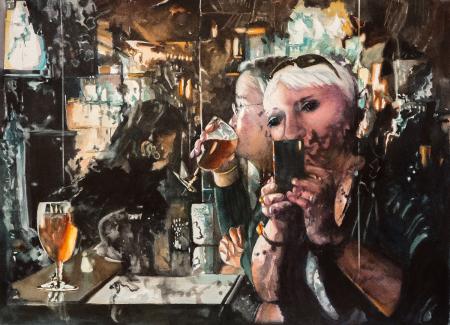 Sue Johnston Photo Op
Bronze Award CWA 49th National Exhibition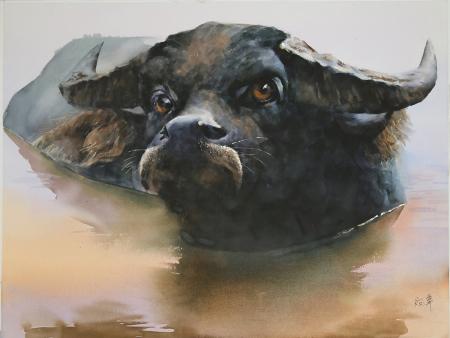 XiaoXing Hu The Summer Solstice
Silver Award CWA 49th National Exhibition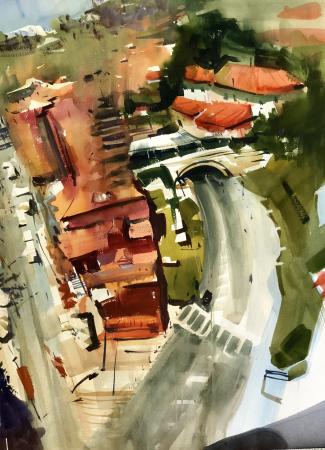 Uma Kelkar Roofs under my head
HK Holbein Inc. and American Frame Award CWA 49th National Exhibition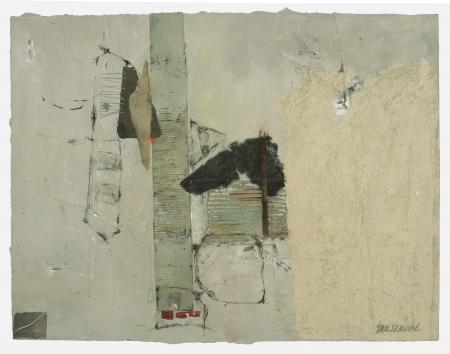 Sandra MacDiarmid West Window
Salis International Award CWA 49th National Exhibition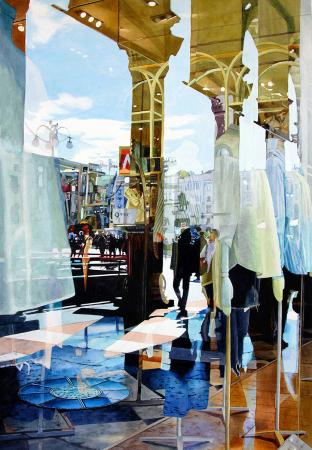 Robin Erickson Galleria Reflection
Cheap Joes Art Stuff Award CWA 49th National Exhibition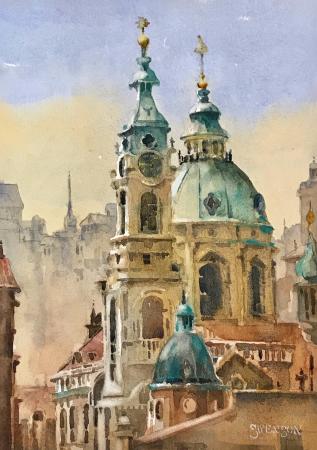 Brenda Swenson Prague
Jack Richeson and Co. Inc. Award CWA 49th National Exhibitio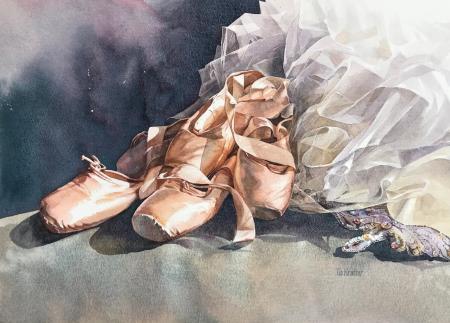 Tia Kratter En Pointe
Strathmore and Golden Artist Colors Inc. Award CWA 49th National Exhibition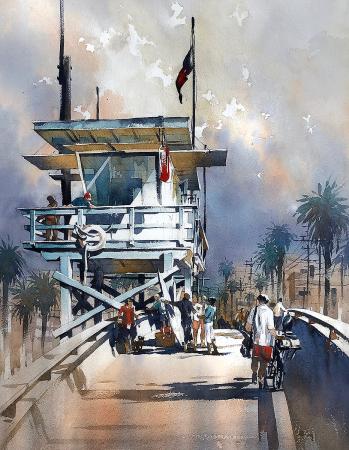 Thomas Schaller Morning Meeting Venice Beach Pier
Fabriano and Sennelier Award CWA 49th National Exhibition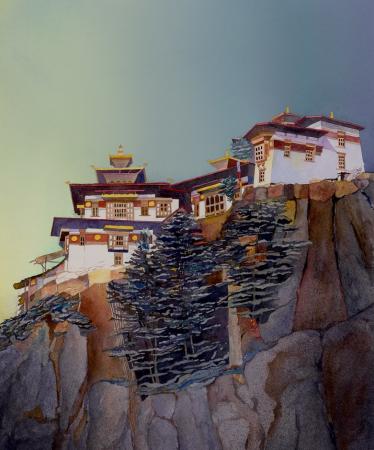 Ann Walker Happiness on the Rooftop of the World
FLAX Art and Design Award CWA 49th National Exhibition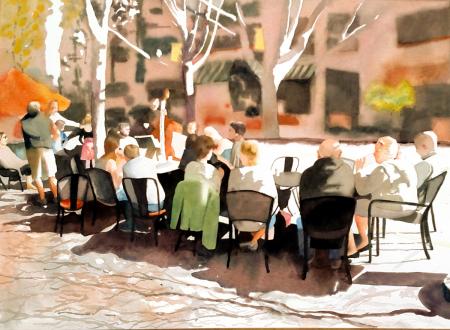 Marilyn Miller Coffee Alfresco
Guerilla Painters and Judsons Art Outfitters Award CWA 49th National Exhibition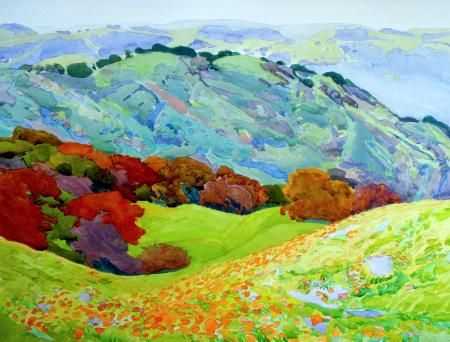 Robin Purcell Seven Layers of Spring
Winsor Newton Award CWA 49th National Exhibition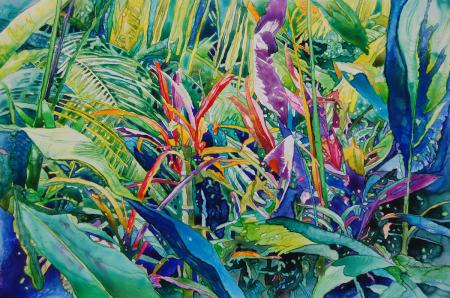 Barbara Kempe Under the Canopy
Mijello Co. Ltd. Award CWA 49th National Exhibition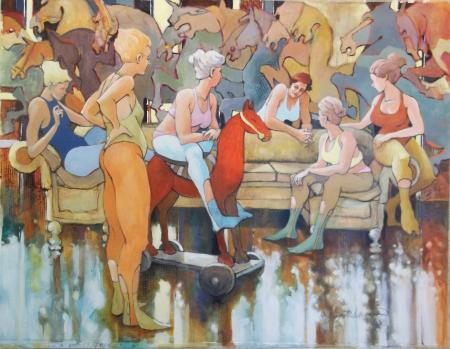 George Schoonover The Horse Talker
Mijello Co. Ltd. Award CWA 49th National Exhibition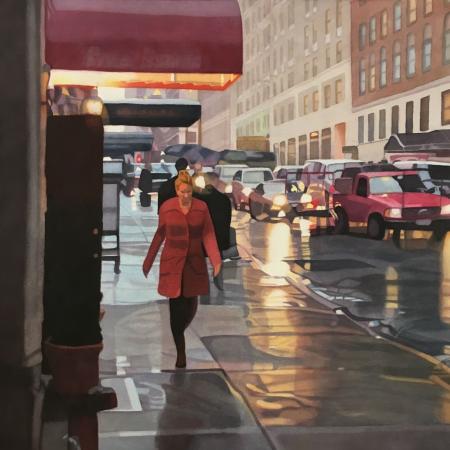 Ruth Koch Liminal Space
Mijello Co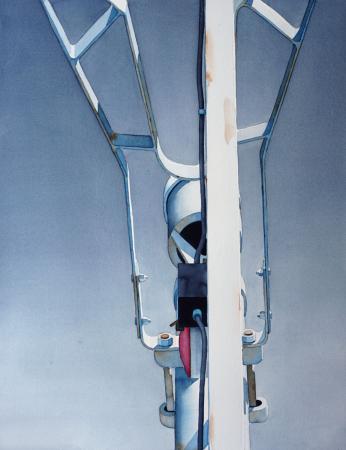 Joseph Santos Crossing 153
Norbert Volk Award CWA 49th National Exhibition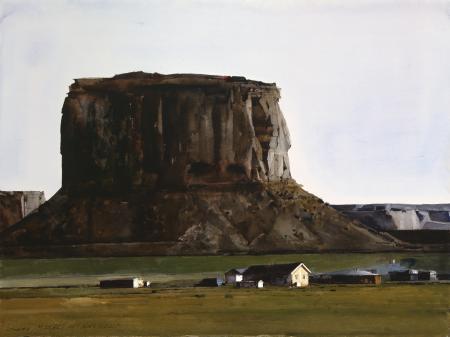 Dean Mitchell Modern Day Settlers
Gold Award CWA 49th National Exhibition

CWA member shows to see:
Explore Color. Discover Color! Dominican University.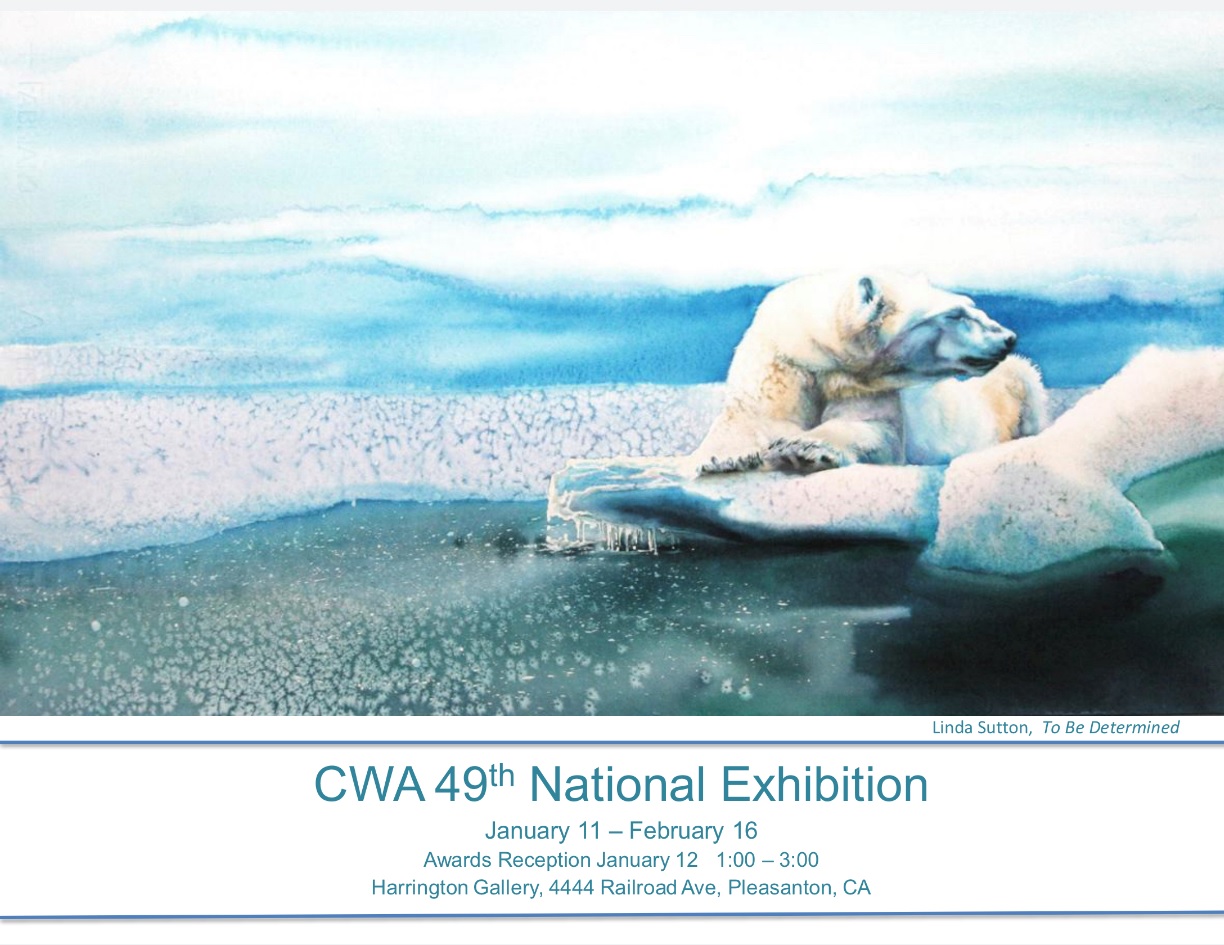 We Need You
Now is your chance to be a CWA board member! The positions of Program Director and National Director are open for 2018. We are also looking for a co-hospitality chair (not a board position). Please contact president@californiawatercolor.org for more information and say you want to volunteer.

Photographic notice, please read
---
Next General Meeting 7:30pm
Wednesday, February 20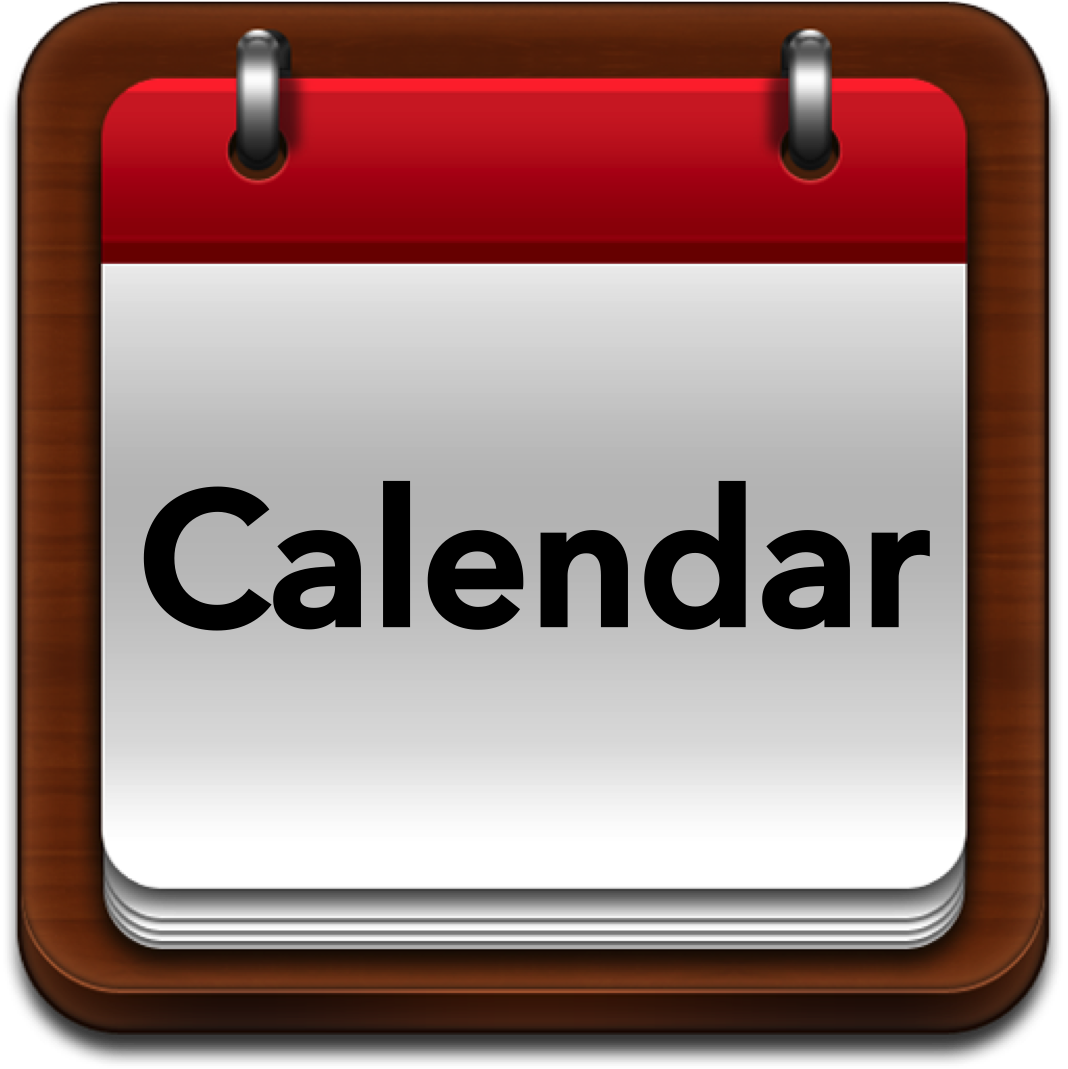 Jean Haines is our Guest Artist
Shadelands Center for Community Arts
111 N. Wiget Ln.
Walnut Creek, CA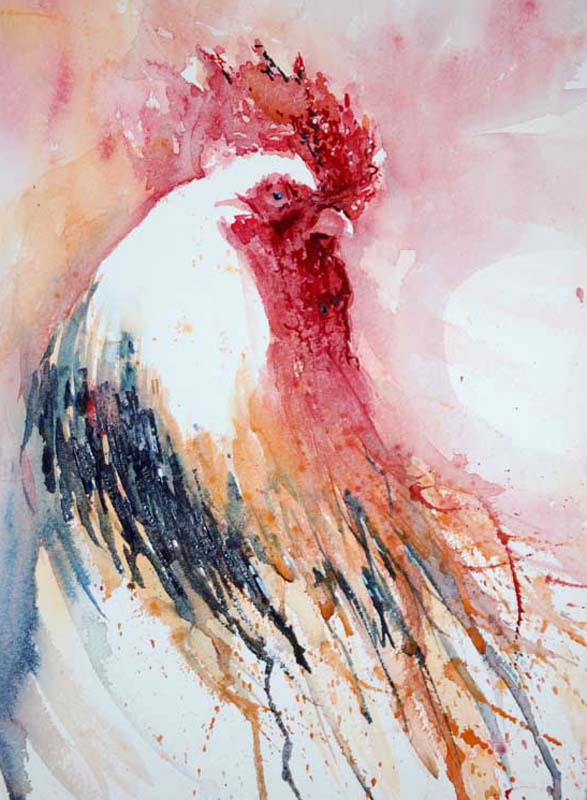 Full, wait list only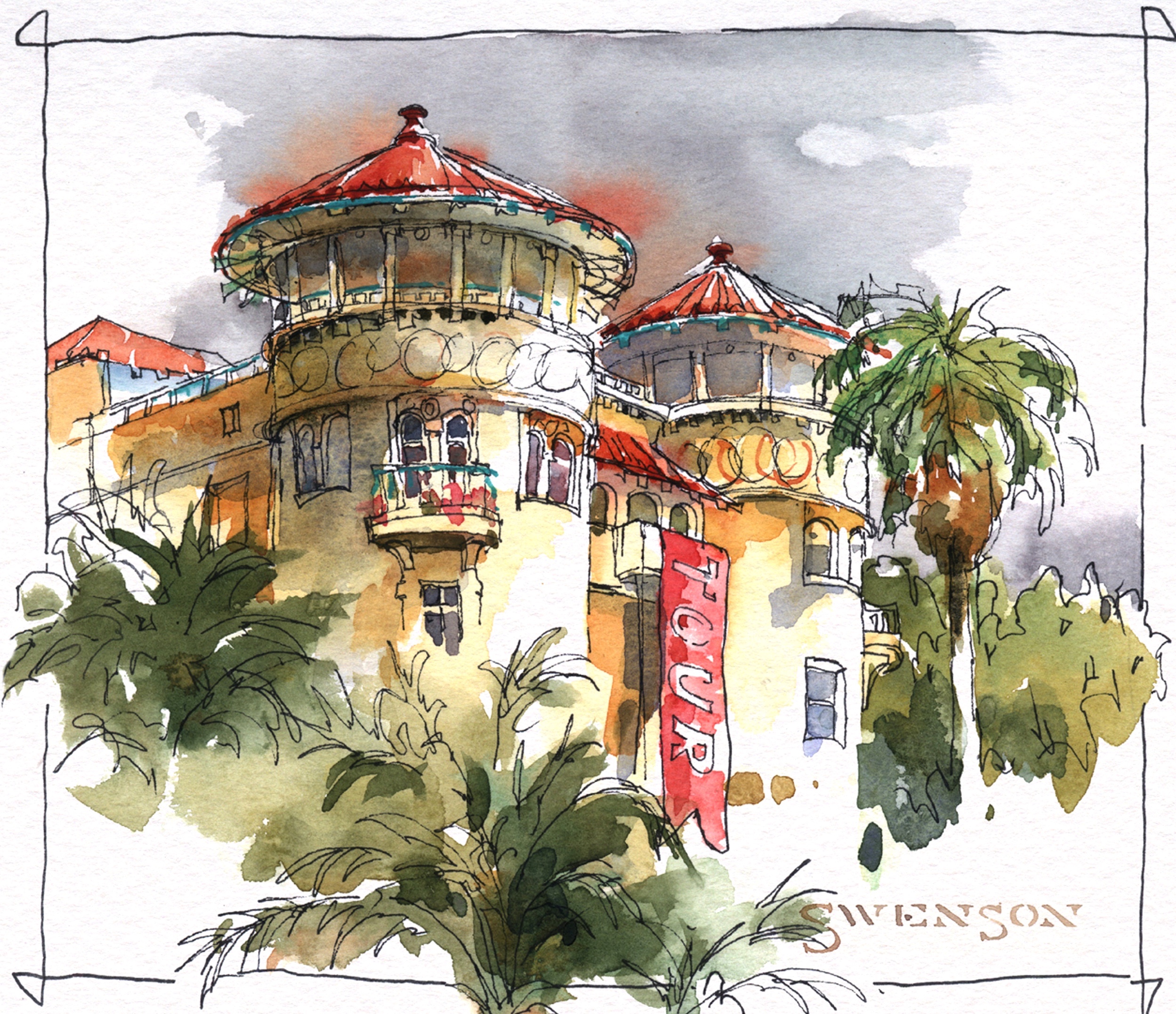 Full, wait list only
Soon Young Warren AWS, NWS Vibrant Watercolors
May 13-15, 3 Days, Advanced Beginner to Advanced