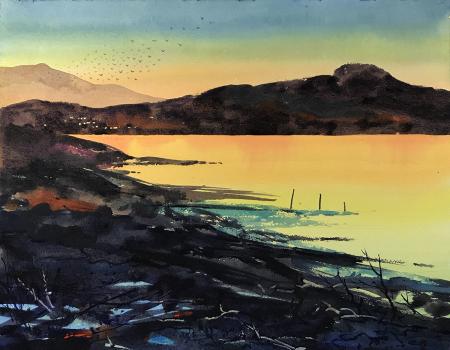 Michael Friedland Evening Flight from Bucks Landing
Honorable Mention Luminous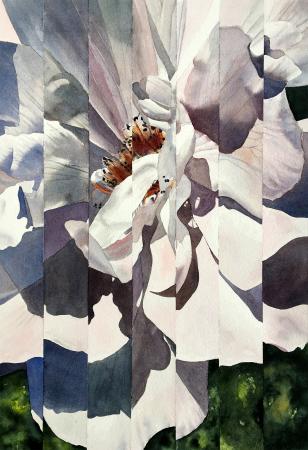 Iretta Hunter Ruffled Rose
Honorable Mention Luminous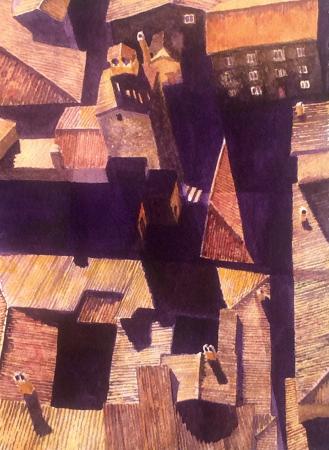 Robert Davidson Giottos View
Honorable Mention Luminous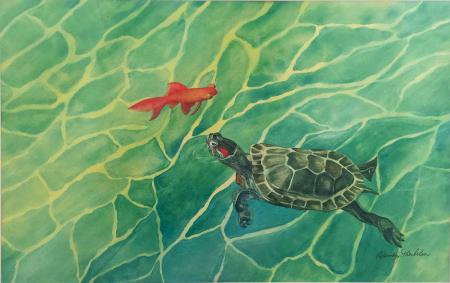 Rosemary Therkelsen Soul Mates
Honorable Mention Luminous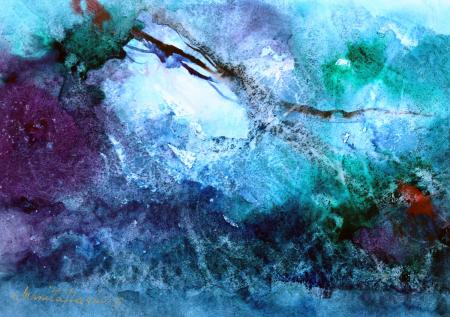 Juanita Hagberg New Wave III
3rd Place Luminous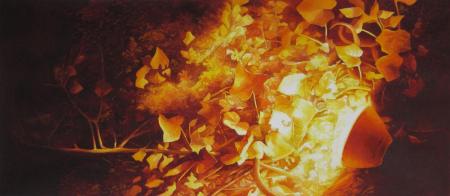 Lena Lee Light in the Darkness
2nd Place Luminous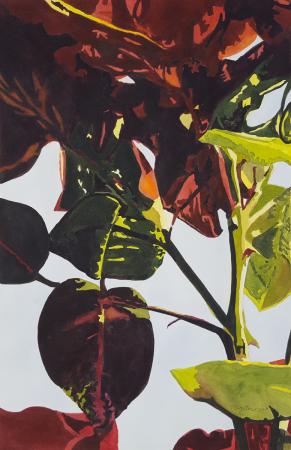 Maggie Metcalf Sonoma Reds
1st Place Luminous

CWA Member Shows to Enter
The CWA 50th National Exhibition is open for entries.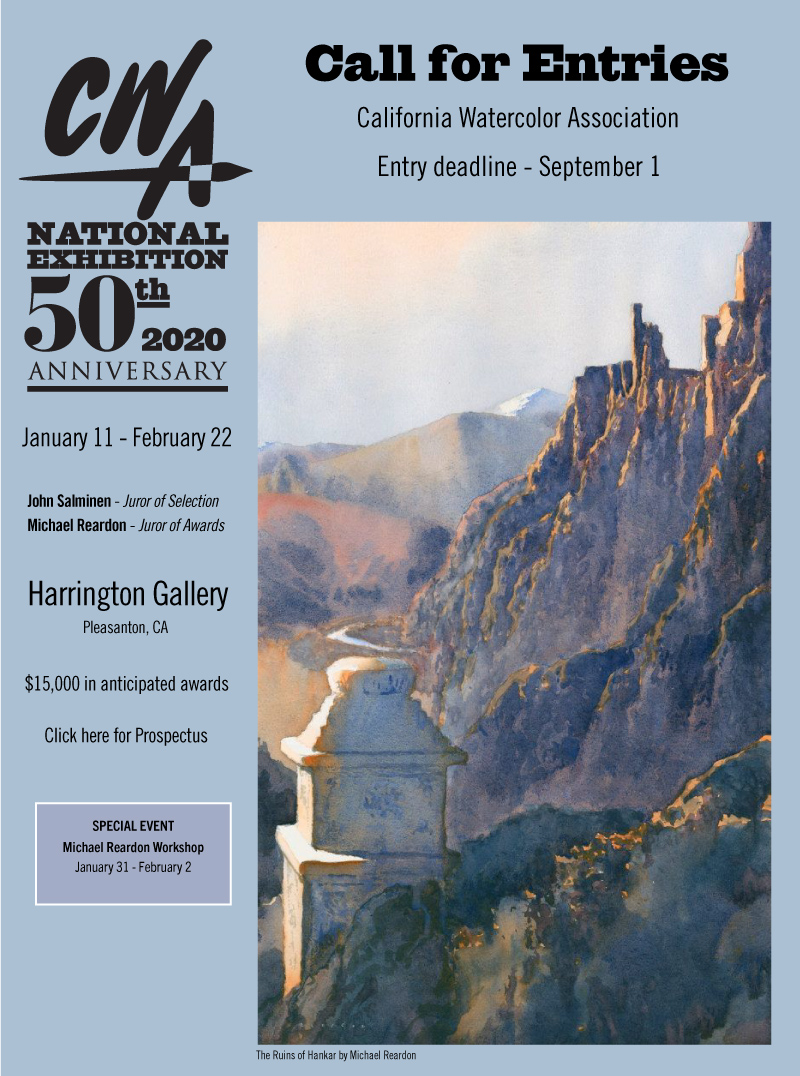 Falkirk Cultural Center - July 19 to August 24
---
We Need You
Now is your chance to be a CWA board member! The positions of Budget Director and National Director are open. We are also looking for a co-hospitality chair (not a board position). Please contact CWA President Carol Husslein for more information and say you want to volunteer. You can read the description of the positions in the CWA bylaws.

June Message from the President
Photographic notice, please read
---
Next General Meeting 7:30pm *No meeting in June*
Wednesday, July 19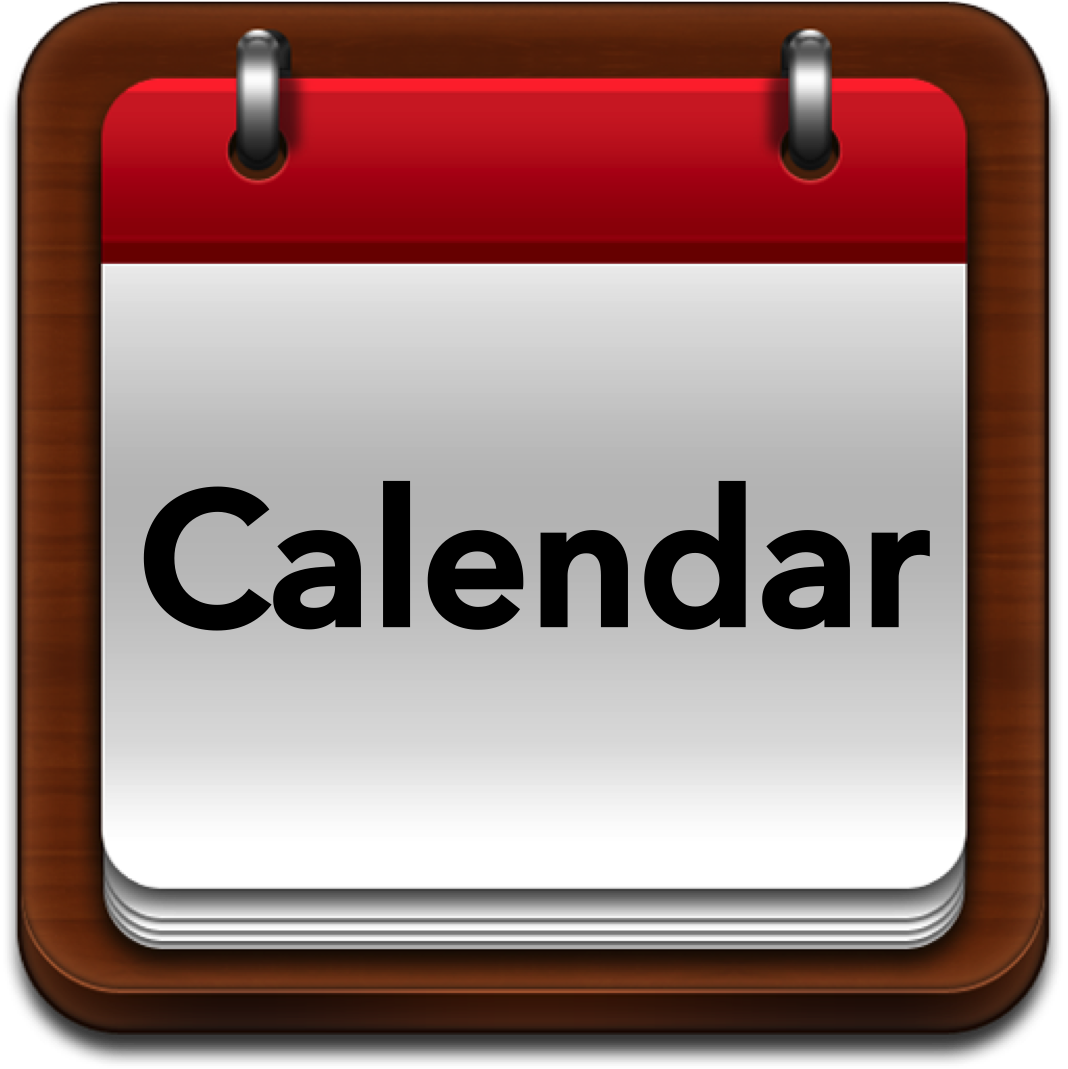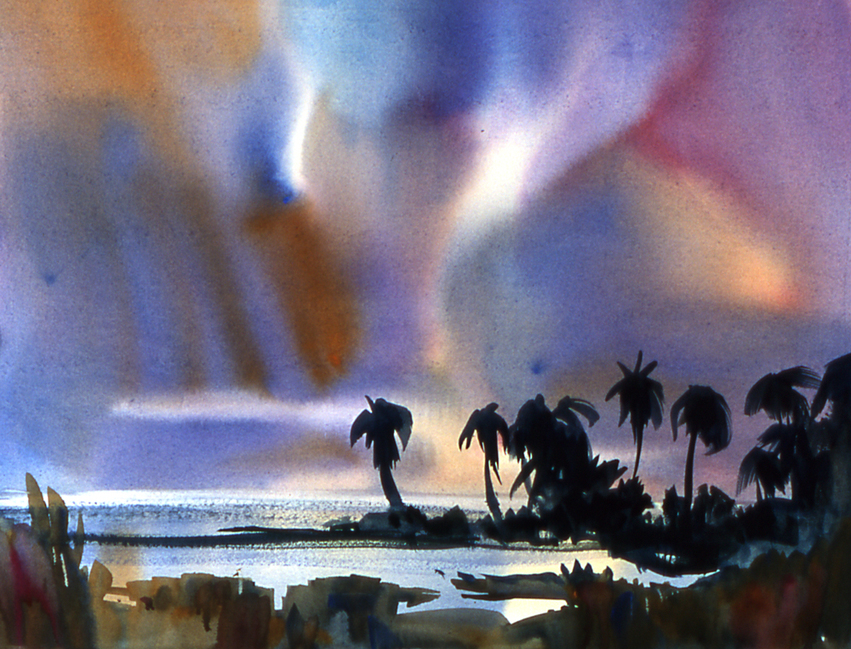 Guest Artist: Don Andrews

Shadelands Center for Community Arts
111 N. Wiget Ln.
Walnut Creek, CA
Don Andrews AWS - Landscapes
July 15-16, 2019 - 2 Days, All Levels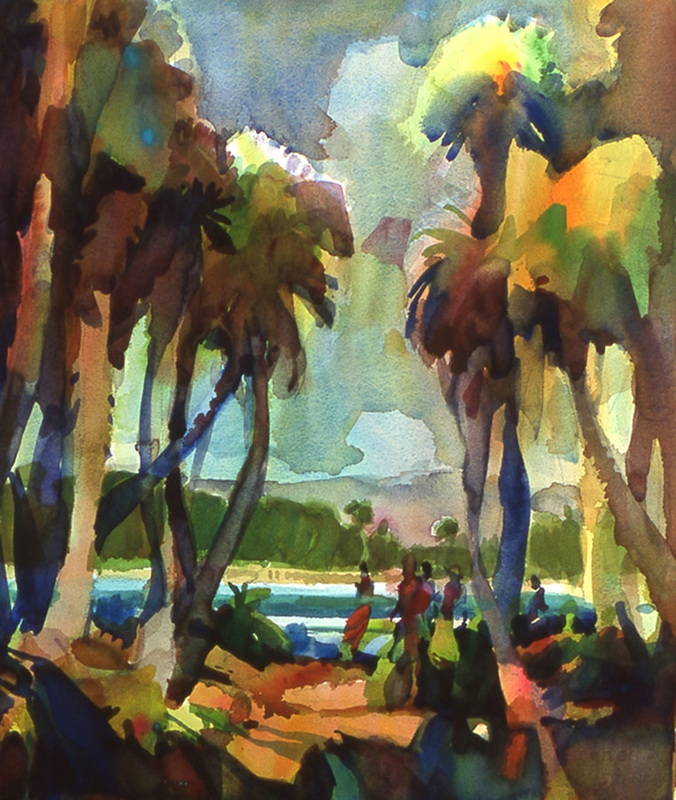 5 places left
Don Andrews AWS - Figures
July 17-18, 2019 - 2 Days, Intermediate to Advanced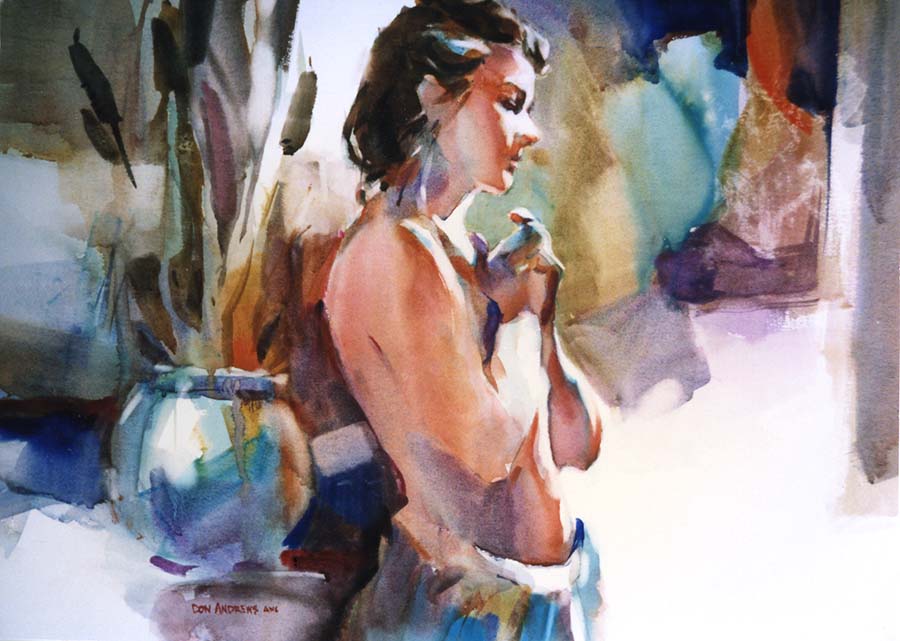 Wait List Only
Julie Pollard Watercolor Unleashed, Wet and Wild
August 22-24, 2019 - 3 Days, All levels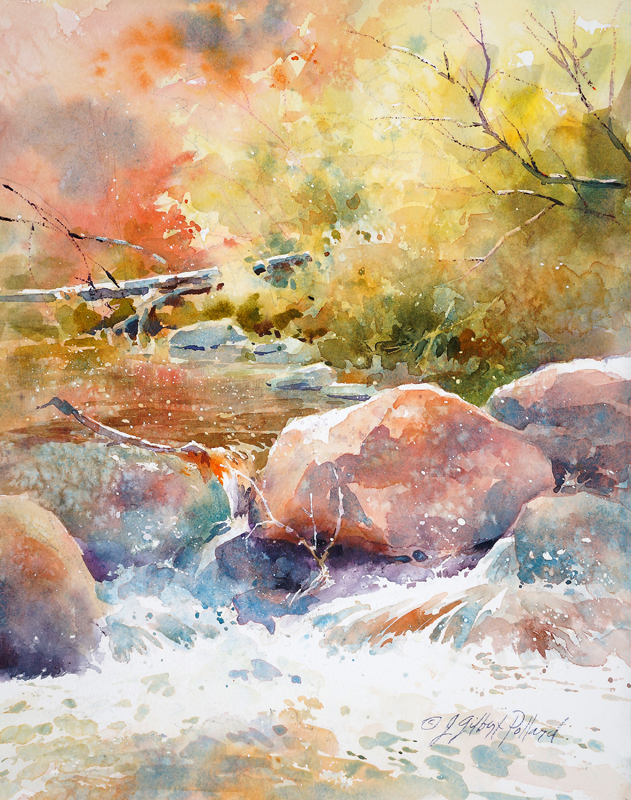 4 places left