---
Community Outreach Art Supplies Sale
at GREAT SAVINGS to our CWA Members!

---
Next In-Person Workshop
Gary Tucker - Finding Individual Expression
October 16-19, 2023, Advanced Beginner
During the 4-day workshop we will focus on what goes into building a watercolor whether in the field or in the studio. Through sketches and studies we develop our ability to think through a painting and in that process, identify the essence.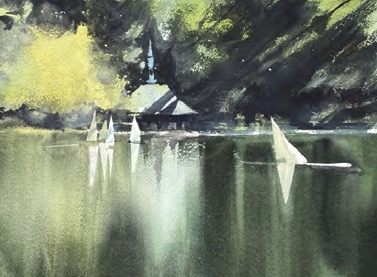 ---
Make this a special year of gifting with a one-year gift membership or workshop for your special someone.
See the calendar for all the upcoming events
---
We Need You
Now is your chance to be a CWA board member! The positions of President and Communications Director are open. Please contact former CWA President Carol Husslein for more information and say you want to volunteer. You can read the description of the positions in the CWA bylaws.