The 52nd National Exhibition opening reception has been postponed until March 5th, noon to 3pm with awards announced at 1pm.
Our webmaster is under the weather. We will have the National Exhibition web gallery online as soon as we can. Thanks for your patience.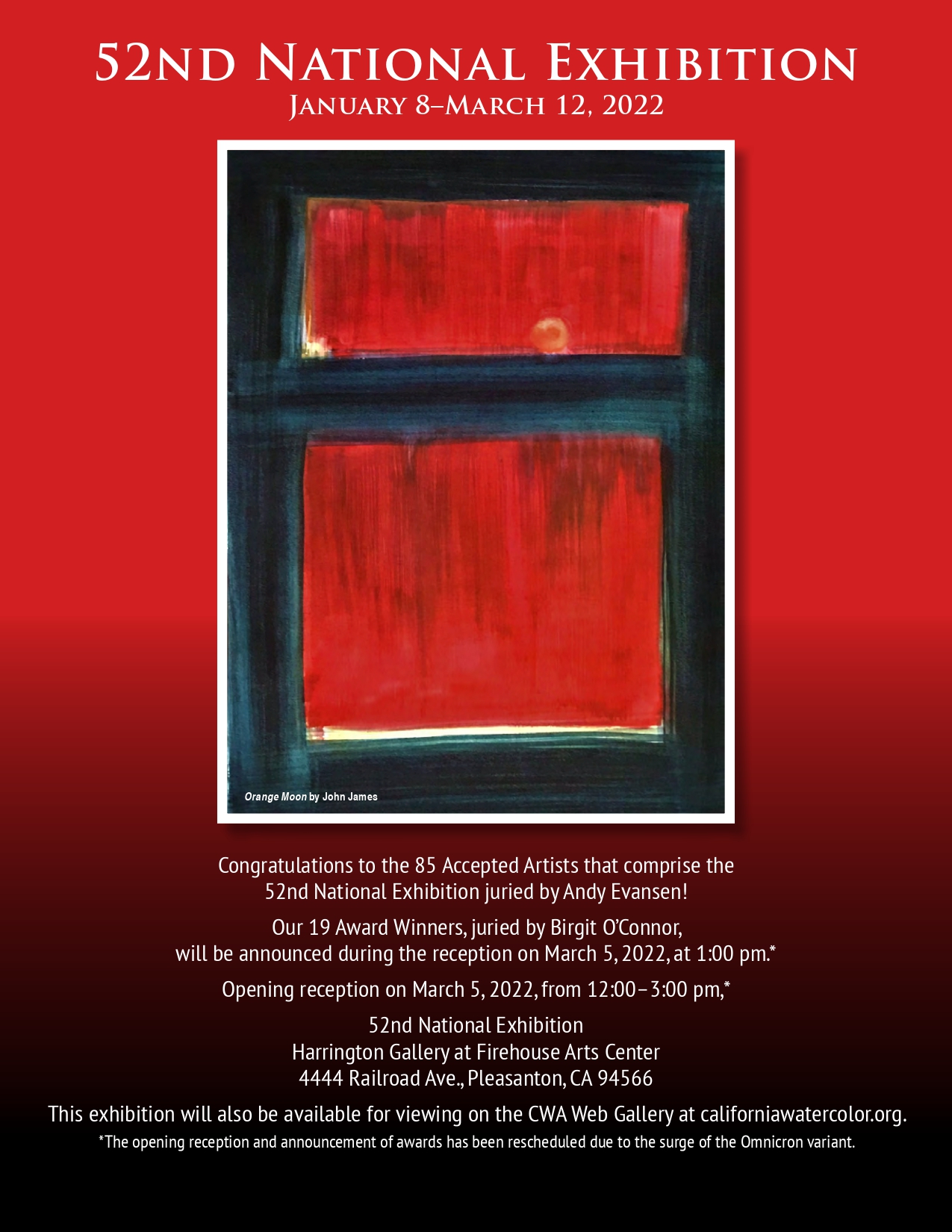 ---
We Need You
Now is your chance to be a CWA board member! The positions of President and Communications Director are open. Please contact former CWA President Carol Husslein for more information and say you want to volunteer. You can read the description of the positions in the CWA bylaws.
See the calendar for all the upcoming events