Location, Accommodations, Airports, BART Train Service
Unless otherwise advised, all of our workshops are held at:
California State University East Bay
Concord, CA 94521


The Art Lab building is in the back of the campus, as shown on the map below. To print the map, click on it for a better copy.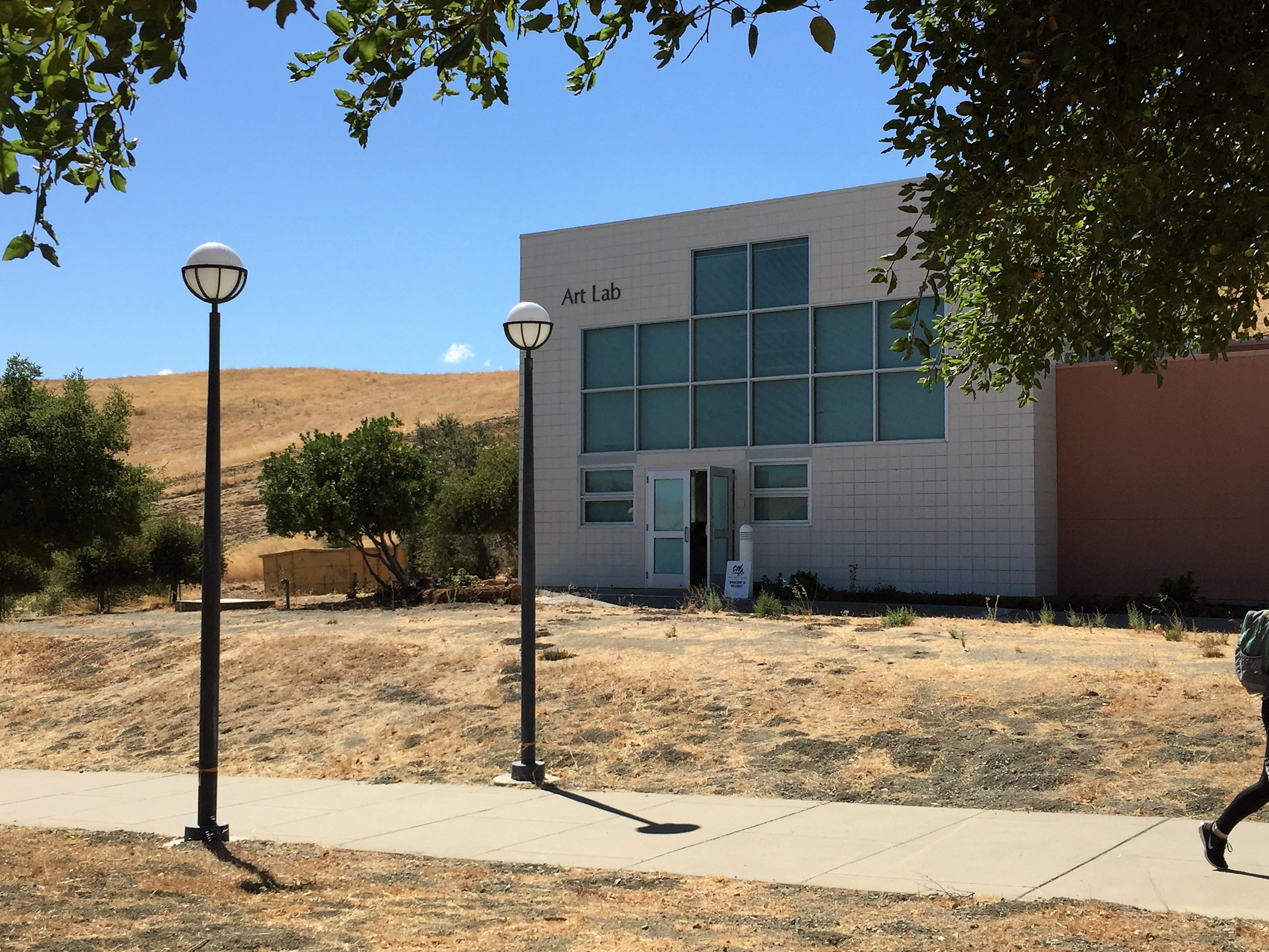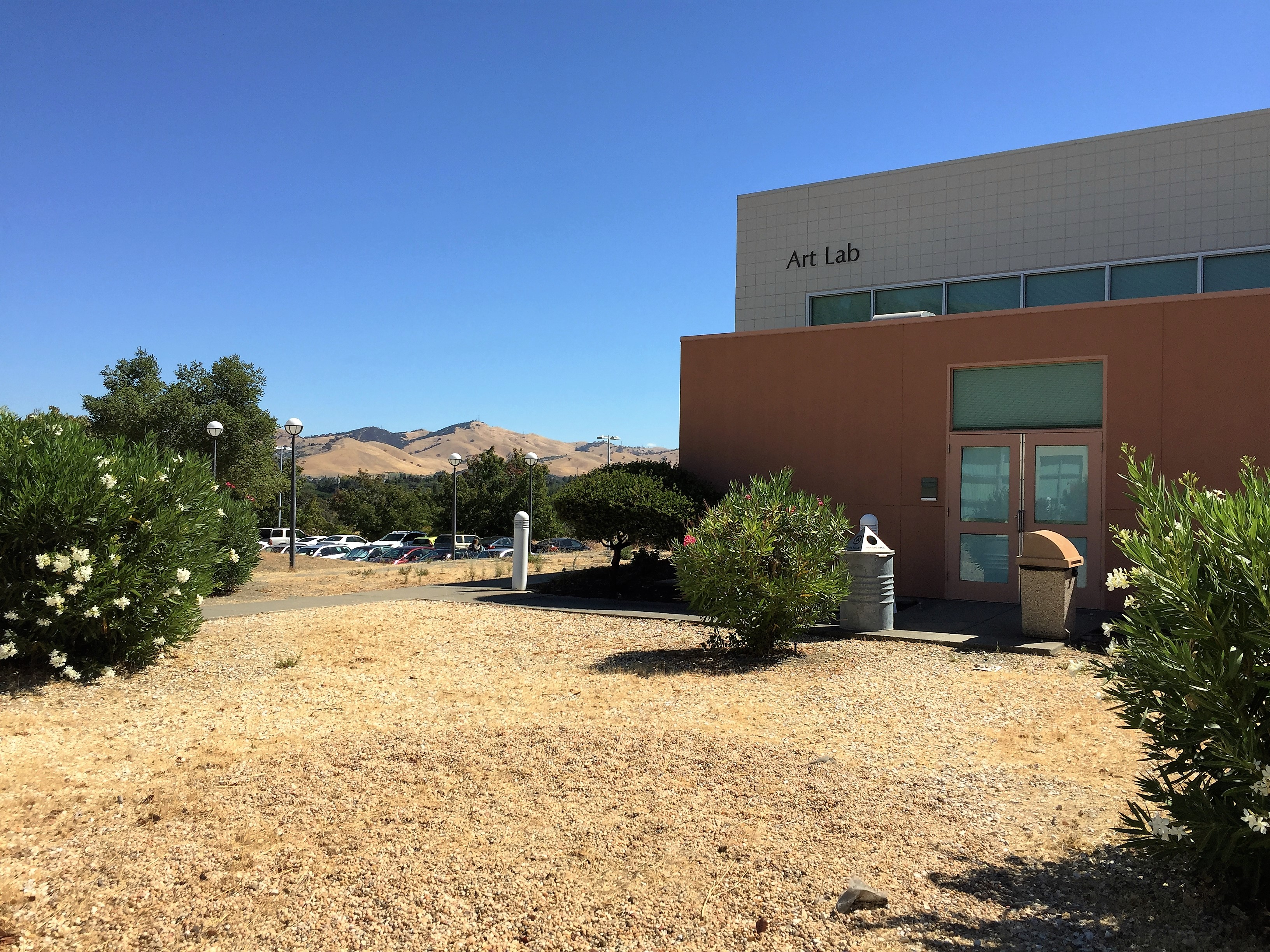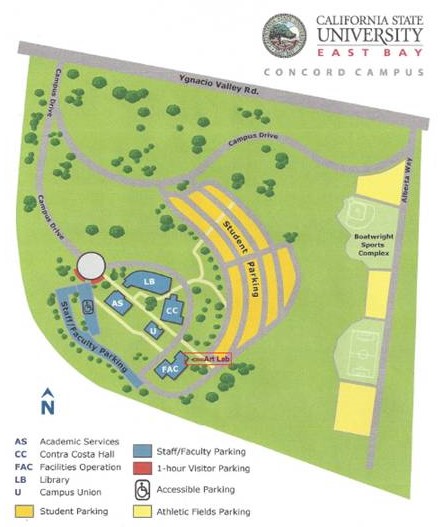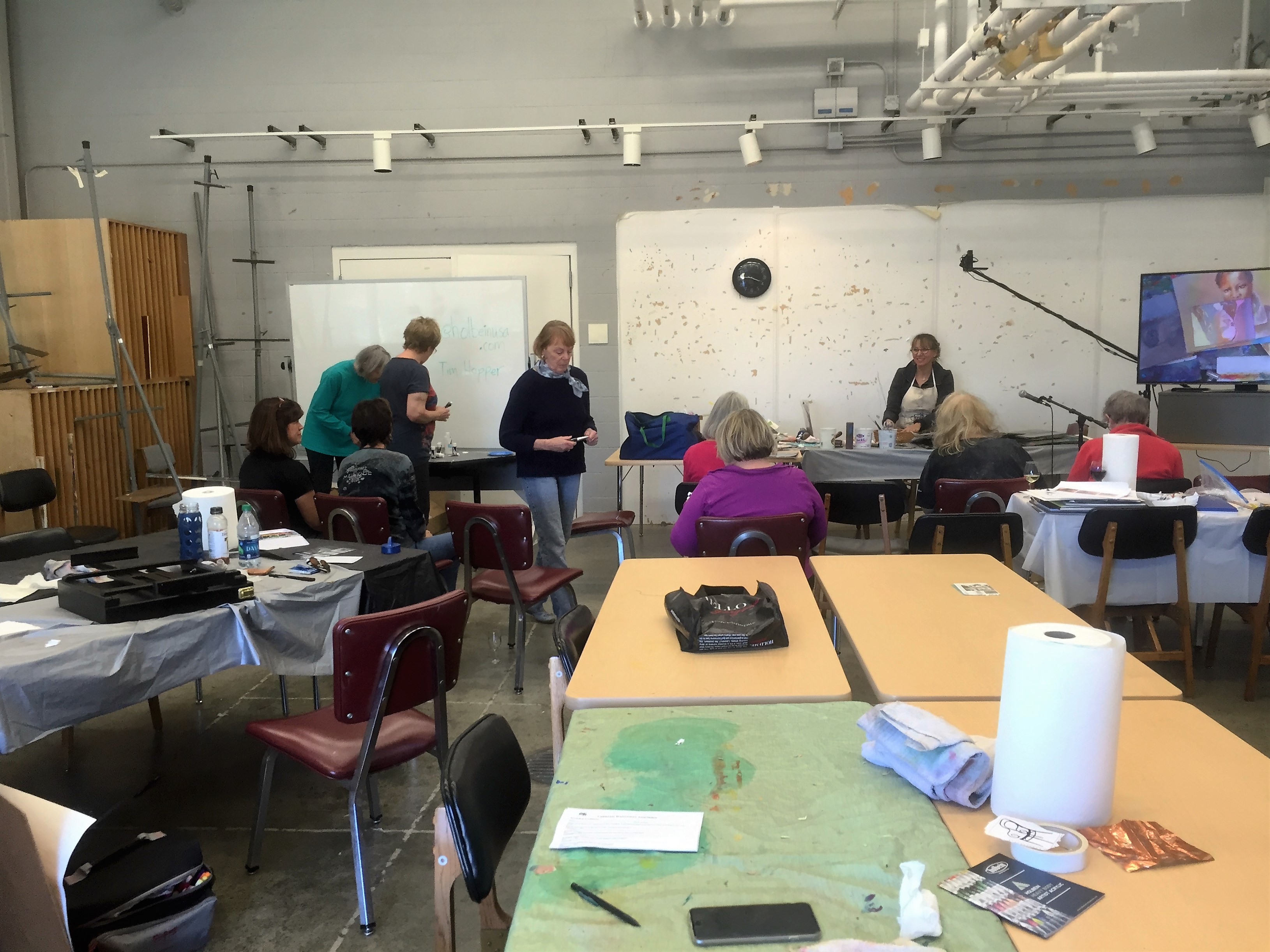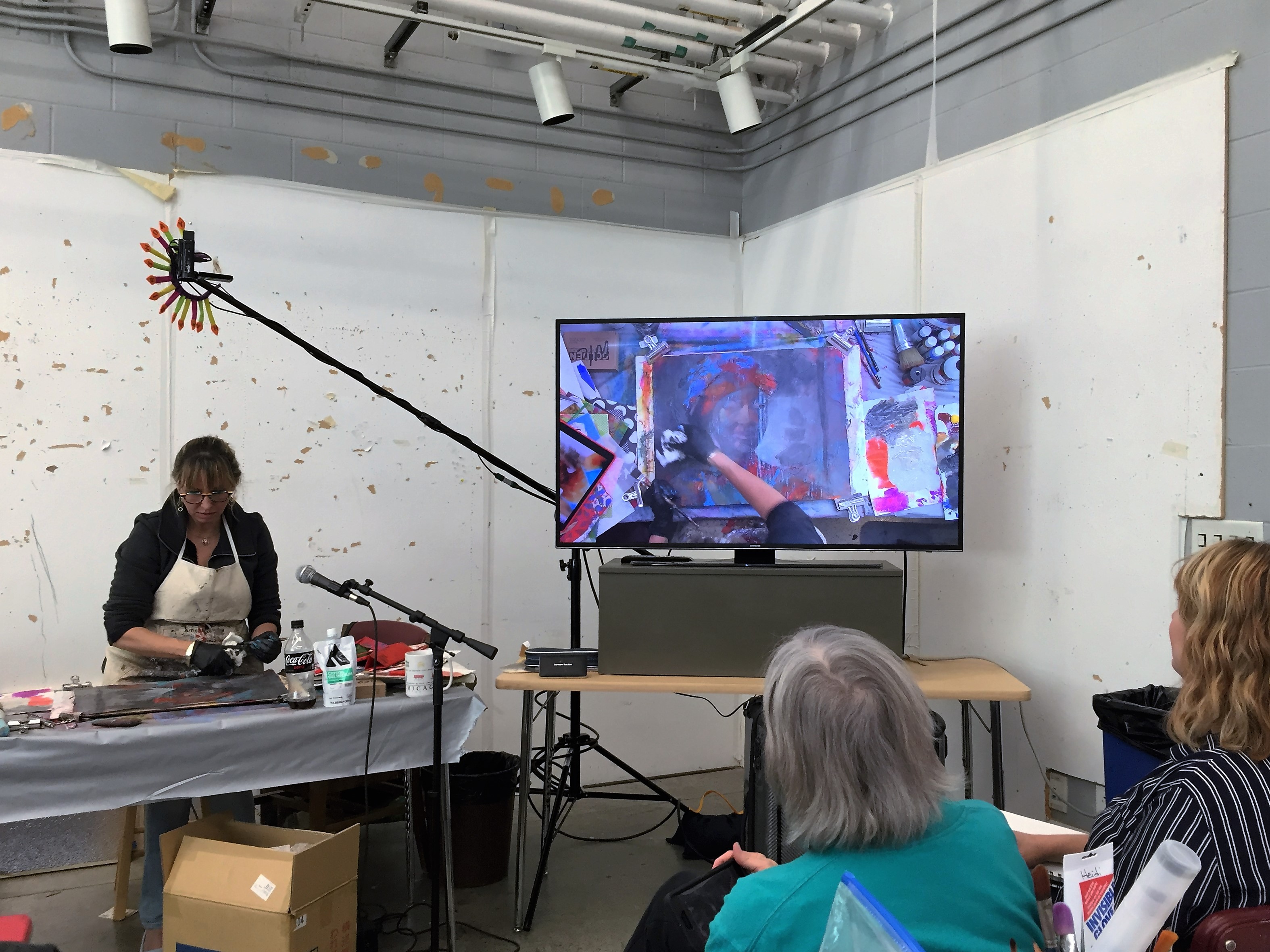 Meal options at CSU East Bay are limited in the small cafeteria/bookstore area, which opens at 11 am. They have coffee, drinks, some pre-made sandwiches and salads, and there are machines available for snacks and drinks when the cafeteria is closed. There are restaurants nearby, about 5 minutes by car, in a couple of nearby shopping centers.
Please park in the Student Parking lot next to the Art Lab. The California Watercolor Association will pay for all of the participants parking during the workshop. We will give you a parking pass for you to place in your windshield when you come up to the Art Lab. Please do not pay for parking at the pay station in the parking lot. We will not be able to reimburse you if you do so.
There is also service to the campus by the Bay Area Rapid Transit (BART) system and by bus. To use this service, take BART to the Concord station on the Pittsburg/Baypoint line, and then the County Connection 260 directly to the campus. Please check the website, countyconnection.com, for details.
Hotels and Motels

We have a list of nearby hotels and motels for you to consider when you're attending our workshops. The most frequently used hotels for students and teachers are the Holiday Inn Express on North Main Street in Walnut Creek and the Embassy Suites on Treat Blvd, Walnut Creek.
Nearby Airports and Ground Transportation

Oakland International Airport (OAK) is the closest airport, about 30-45 minute drive.
Oakland International Airport is served by Bay Area Rapid Transit (BART)

Your final destination is the Pleasant Hill BART Station

For more detailed information about the BART service, including a map of Oakland Airport, the BART link and ticket information, please click here now.

Take the BART airport extension directly to the BART Coliseum Station

The BART extension is a driverless train

It only goes between the airport and the Coliseum station

At the Coliseum Station, transfer to the Richmond/Fremont line in the Richmond direction

Transfer at the McArthur BART station to the SFO/Millbrae/Pittsburg/Baypoint line in the Pittsburg/Baypoint direction




Off board at the Pleasant Hill BART station
San Francisco International (SFO) airport is about a one-hour drive to Concord.
SFO is also served by

Bay Area Rapid Train (BART). From SFO, take the Pittsburg/Baypoint train, which will go north to San Francisco and then continue on eastbound to Walnut Creek/Pleasant Hill/Concord BART Stations.



Recommended Airport Shuttles:
Bayporter Express 1-877-467-1800 www.bayporter.com
East Bay Connection 1-800-675-3278 www.eastbayconnection.net
Uber www.uber.com
Lyft www.lyft.com