CWA Workshops
CWA invites you to enjoy your art class among the rolling hills of Beautiful Concord. We strive to provide our students some of the best workshops with the top professional artists of our time. Please join in the fun. We look forward to meeting you.
Workshops are held at California State University East Bay
Concord Campus, Art Lab
4700 Ygnacio Valley Road, Concord, CA 94521
9 a.m. to 4 p.m.

Discounts for CWA Members: To receive the Member discount, you must log in, choose Workshops, then click the blue Sign Up Now button. If you are not a CWA member, you may click the Sign Up Now button at any time.

Sign up for more than one workshop at the same time and receive an automatic 10% discount off the total
Waitlists: To get on our waiting list contact our registrar at registrar@californiawatercolor.org
Pay online: Pay through your PayPal account or Visa/Master Card (which will be accepted by PayPal)

Pay by check:

Alternatively, you may print out the

Registration Form, fill it out and mail it with your check to the name and address printed on the form.
Terms and Conditions and Cancellation Policy: Registering for a workshop means you are accepting our terms and conditions and cancellation policy.
For more information, contact your Workshop Team at registrar@californiawatercolor.org

2020 Registration Form (Download)
2020 Virtual Workshop Instructions (Download)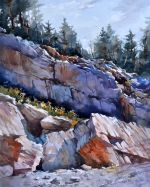 Michael Holter Watercolor Impressionism - ONLINE
Michael Holter- Watercolor Impressionism ONLINE
October 29-30, 2020 - 2 Days, Advanced Beginner to Advanced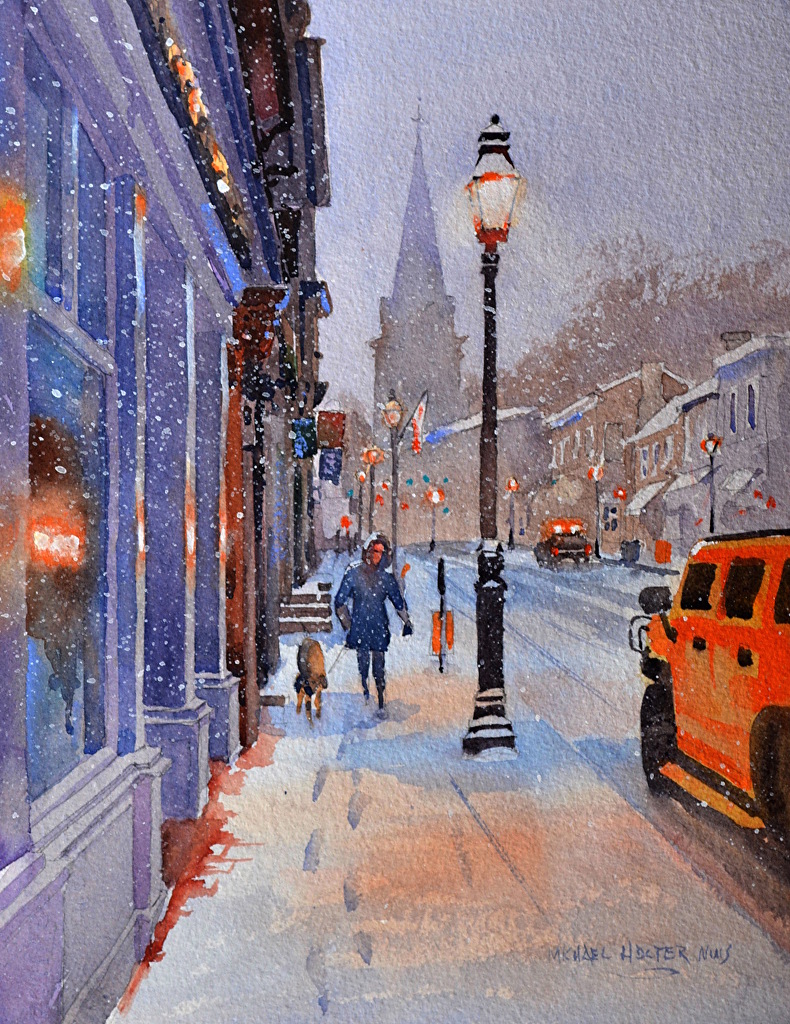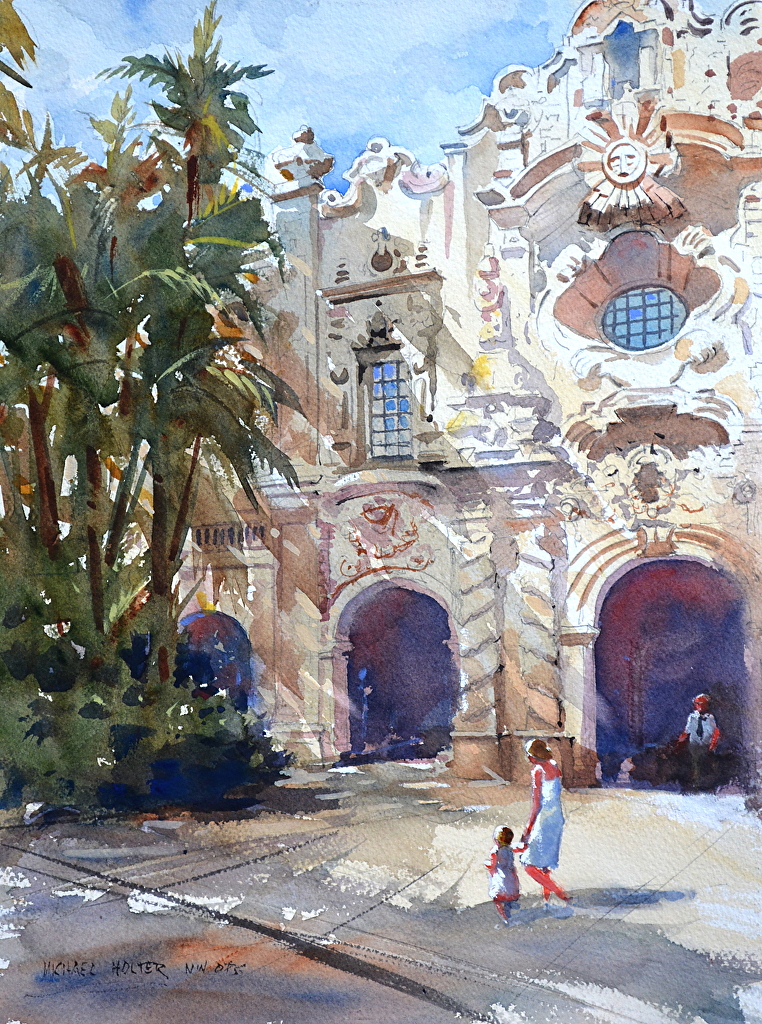 This workshop will focus on the use of watercolor to paint exciting impressionistic paintings. You paint from photographs and will explore the use of light and shadow to create interesting compositions and achieve dynamic results.
You will experience Michael's well-produced online watercolor workshop through Zoom and other special high-quality online streams. You will have an opportunity to paint along with his demos or watch carefully, and for up to two weeks from the recorded session. The workshop will be interactive.
We will examine the fundamentals of watercolor painting to assure that all students are familiar with the techniques. Daily discussions and application of the principles and elements of design will be woven into your painting experience.
Each day you will engage in exercises that will solidify the content that you are working on and Michael will demonstrate his approach to creating landscapes and you will be able to follow along and paint with him during the demos.
Workshop sessions will be recorded and available to view at the participant's convenience.

Demo: General meeting October 20, 2021
Workshop Dates: October 29-30, 2021 - 2 days, Friday-Saturday, 9am-4pm
Skill Level: Advanced Beginner to Advanced
Registration Fees: Non-Members $250 , Members $225
Artist Website: Michael Holter

More Workshop Information

Watch a Video Demo Here

Date
Time
Thursday, October 29, 2020 - Friday, October 30, 2020
19 places available.
9:00 AM-4:00 PM
---
To receive the Member Price, please log in, choose Workshops, then click the blue Sign Up Now button above. If you are not a CWA member, you may click the Sign Up Now button at any time.
---