Workshops - Jean Haines 2019 - CANCELLED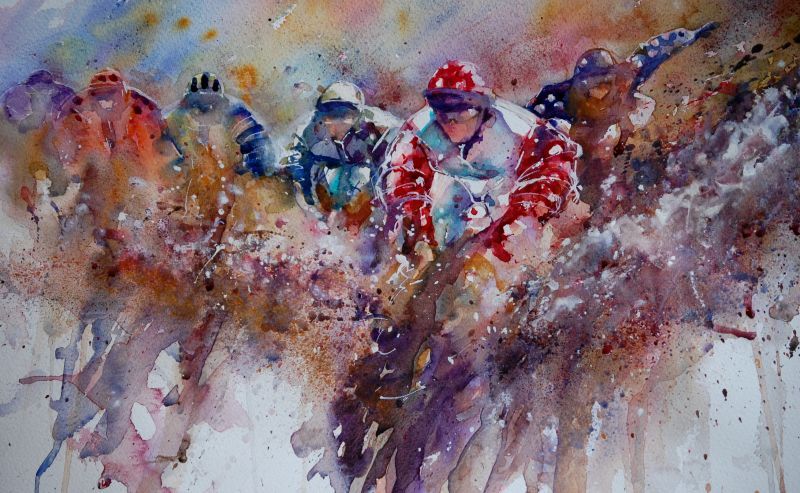 URGENT! CANCELLED due to illness.


We wish Jean a fast and complete recovery.
Jean Haines, SWA - Loose and Free, Watercolor Inspiration


2 Identical Classes for 2 Days each,

February 19-20 and February 22-23, 2019


Advanced Beginner to Advanced
Jean Haines is an Internationally renowned water-colorist who is well known for her passion for working in her favorite medium, watercolor. Having lived and traveled in many countries, this popular artist has had the opportunity to develop her skills creating incredible paintings while under the influence of masters from many countries including Asia, the Middle East, and Europe. Living in China was a time when studying brush control had the greatest impact on the evolvement of Jean's style. Later, working with artists from India and Pakistan introduced vibrant colors in her results compared to her previous more quiet watercolors created while living in Europe.
The combination of East meets West in her style is unavoidable and to be enjoyed. Free flow of color along with no fear of working directly, minus the use of a preliminary sketch, leads Jean to amazing results that often leave viewers of her work in awe. Light and the use of vibrant shades, along with the ability to take an ordinary subject and turn it into an extraordinary painting is what many artists aspire to achieve in their results. Furthermore, Jean has the ability to install enthusiasm and inspirational motivation in all around her.
Jean is a member of the Society for Women Artists (SWA) and won the Anthony J Lester Art Critic Award in 2009 where her work was likened to Joseph Crawhall's from the famous Glasgow Boys. Her most recent work has been likened to the style of Turner, an accolade indeed. She regularly writes for leading art magazines and exhibits in a number of established galleries.
Described as a "breath of fresh air" on the art scene, Jean is also the author of best-selling books including Atmospheric Watercolours, Jean Haines World of Watercolour, and her latest publication Paint Yourself Calm. Along with her books, her popular DVDs filmed by Artist Network TV in USA has added to this energizing and highly in demand professional artist.
Learn more at Jean Haines' Website
Materials List (Download)

Class Description (Download)

Important Note: These 2 classes are identical.
Please register for one class only unless you want to take the second class to sharpen the skills you learned.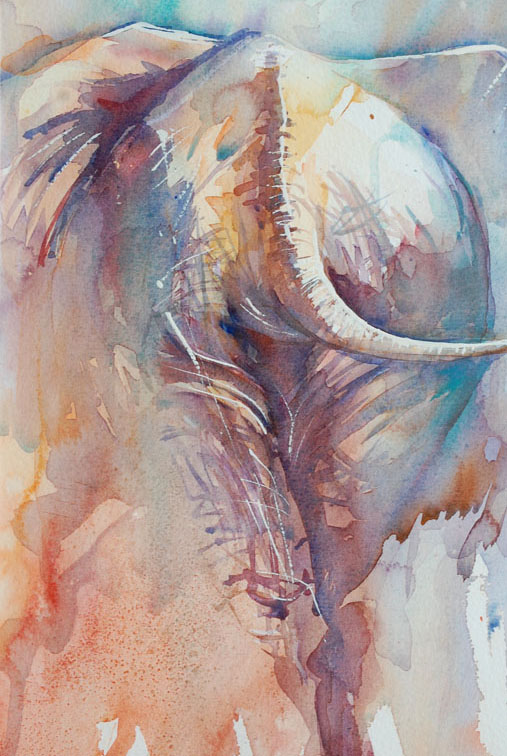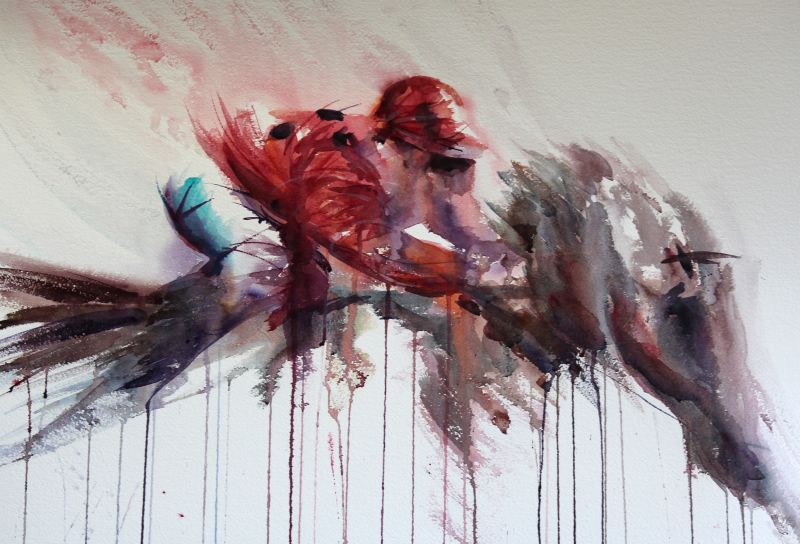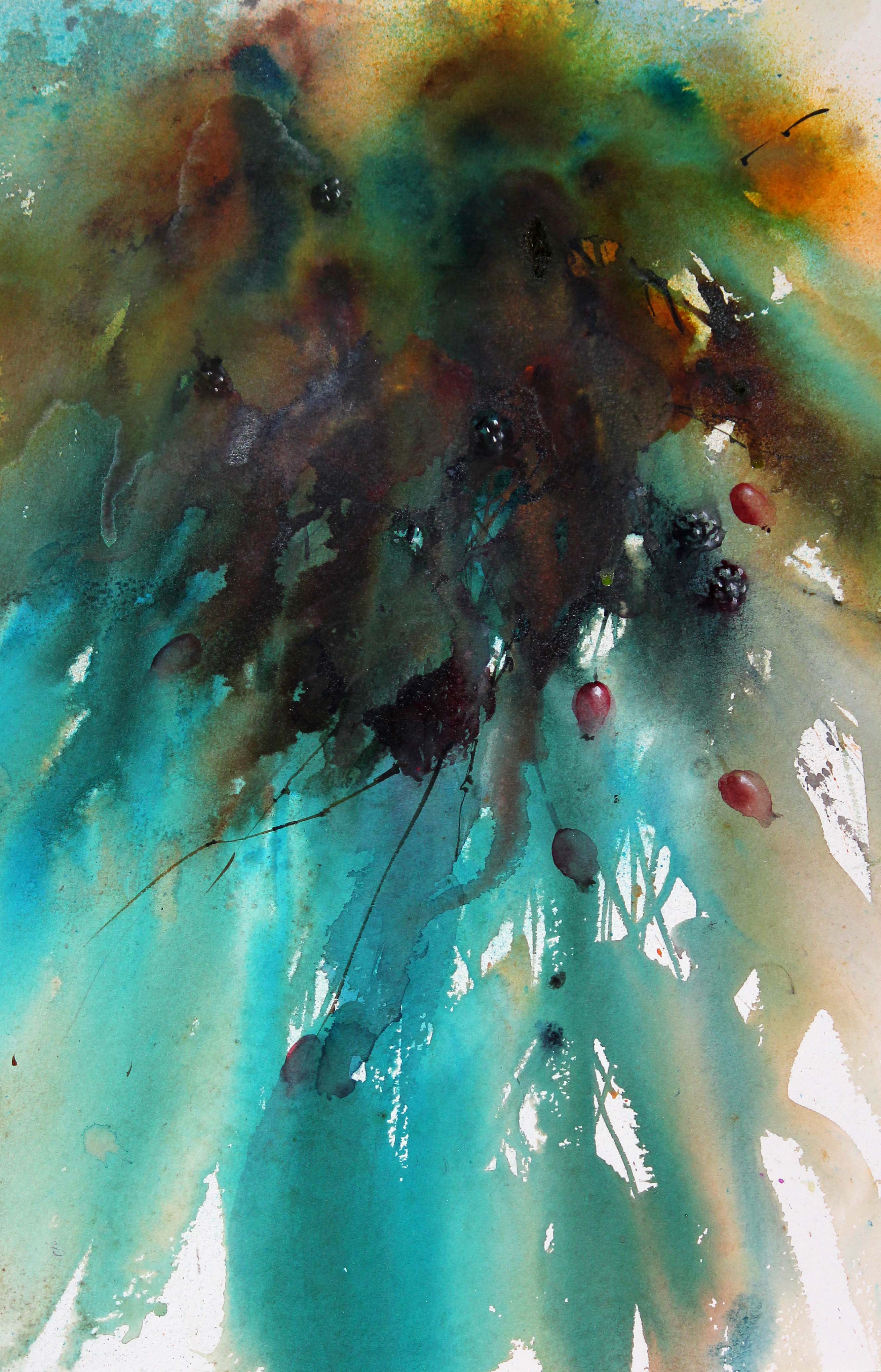 Non Members Fee: $485.00 Members Fee: $425.00

---
To receive the Member Price, please log in, choose Workshops, then click the blue Sign Up Now button above. If you are not a CWA member, you may click the Sign Up Now button at any time.
Alternatively, you may download and print out the Registration Form, fill it out and mail it with your check to the name and address printed on the form
---