Workshops - Soon Y. Warren 2019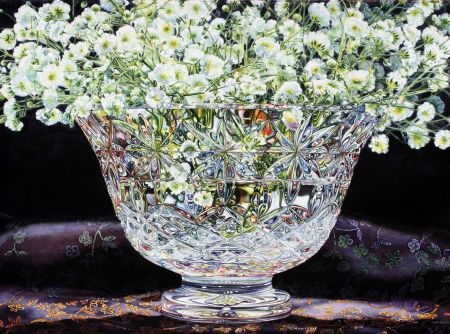 Soon Young Warren, AWS, NWS - Vibrant Watercolors




May 13-15, 2019 - 3 Days, Advanced Beginner to Advanced
Soon Young Warren is a full-time artist, teacher, and workshop instructor known nationally and internationally. She earned an Associate degree in commercial art, had numerous exhibitions, and earned numerous awards. She is a signature member of National Watercolor Society (NWS), American Watercolor Society (AWS), Southern Watercolor Artist (SW), Texas Watercolor Society, Purple Sage Brush (TWS), Transparent Watercolor Society (TWSA), and more.

Her paintings and articles have been published many times in Artist's Magazine, Watercolor Magic Magazine, North Light Book, Southwest Art Magazine, Watercolor Artist Magazine, International Artist Magazine, The Art of Watercolour, and Pratique des Arts. Her paintings were also included in Splash: The Best of Watercolor 8, 10, 11, 12, 13, 14, 15, 16, 17, 18, and 19, and published in Strokes of Genius: The Best of Drawing 3 and 4. She's been published in two watercolor instructional books, "Vibrant Flowers in Watercolor" with F&W Publication (North Light Book) and "Painting Vibrant Watercolor: Discover the Magic of Light, Color, and Contrast" (North Light Book). She Participated in the book, "Watercolor Secret," with one chapter, "Create Drama with Bold Composition." She also created 7 DVDs: Top Vibrant Watercolor Techniques; Vibrant Watercolor Techniques Painting Glass; Vibrant Watercolor Techniques Painting Water; Painting Silver, Painting Flowers, Color Effects, Marbles and Reflections.

She is represented by Your Private Collection Art Gallery in Granbury, Texas and Southwest Gallery in Dallas, Texas. Her paintings are in permanent collections of private, corporate, and educational institution both national and international.

Learn more at Soon Young Warren's website
Workshop Description (Download)

Crystal Bowl and Dahlia Materials List and Instructions(Download)

Feeding Time Materials List and Instructions (Download)