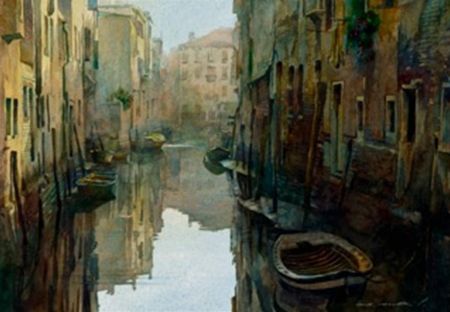 Stan Miller - Romantic Realism / Portrait and Landscape in Watercolor, October 18 – 21,

2016 -

4 Days, Intermediate/Advanced
What makes a painting convey a subject more beautifully and interesting than it actually is, yet give it all the reality, and even a more convincing reality then that of our everyday lives? Mark Twain said, "First get the facts, then you can dilute them (or romanticize them) at your leisure". The first step that must be taken if we desire to communicate the romantic in our painting is to make sure we know the truth.
In this painting workshop students will be shown how to truthfully see their subject, the color, shapes, textures, perspective, and design. Once one can see and draw the truth, then…and only then, is one ready to recompose, adjust the color, the lighting and composition so that the message and mood one desires is successfully communicated. Everyone can learn how to paint and everyone can improve their skills, dramatically, if properly instructed. Come join our painting quest!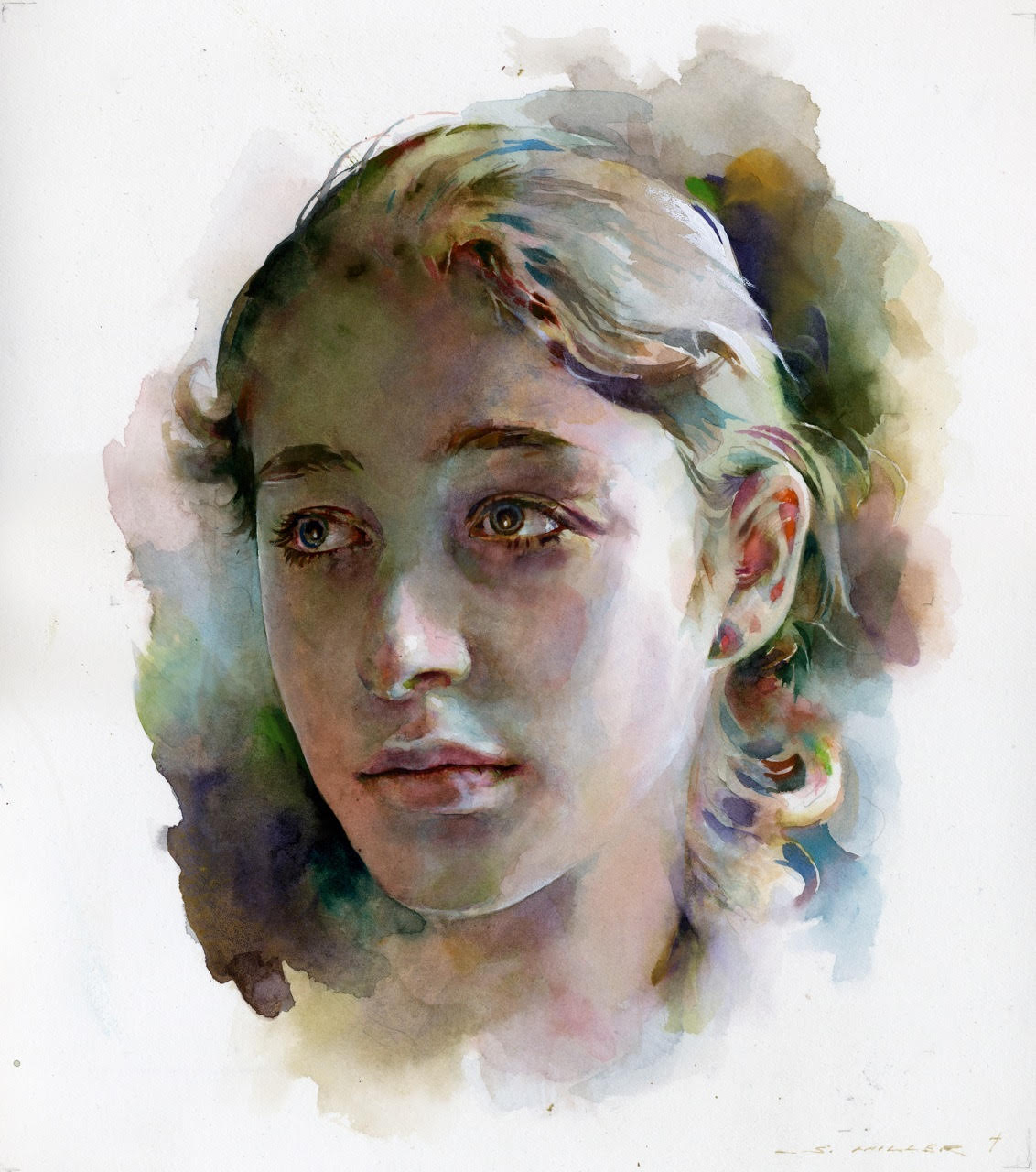 Stan Miller is a signature member and award winner with the American Watercolor Society. In 2014 he was an award winner in the World Watercolor Competition in Narbonne, France. In 2004 he received a first place award in the Artist's Magazine competition for landscape and in 2006 he received the grand prize in the Watercolor Magic Magazine painting competition. In 2009 he won third place in the Artist's Magazine painting competition for his painting called, "Nick's Gaze", a portrait. Other recent accomplishments include:
Invited to the World Watercolour Exhibition-Hanoi, Vietnam 2015
Accepted into the World Watercolour Competition & Exhibition-Narbonne, France
(one of seven award winners in this international competition) 2014
Invited to the World Watermedia Exposition and Exhibition, Bangkok, Thailand 2014
Accepted into the American Watercolor Society Exhibition, NY, NY
Artist's on Art Magazine/ Spring 2013 Internet: www.artists-on-art.com
Best of Show in Portland, Oregon's Art in the Pearl 2011
Stan gives workshops around the world, in Vietnam & Mexico in 2015, in France and Thailand in 2014. In 2011 he instructed a workshop for the Federation of Canadian Artists in Vancouver, BC. He is also often asked to jury exhibitions, recently the Alabama Watercolor Society Exhibition and the Northwest Watercolor Society Exhibition.
For more about Stan, see his website http://www.stanmiller.net/.
Workshop Location: San Francisco East Bay, border of Walnut Creek and Concord, at California State University,Concord Campus,4700 Ignacio Valley Road,Concord, CA 94521. Location and transporation details.

Workshop Information: Class description.
Materials list for this class.

Non Members Fee: $550.00 Members Fee: $495.00