Workshops - Roland Lee 2020 - CANCELLED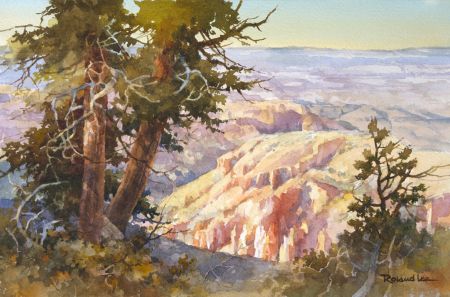 Roland Lee - Landscape
August 20-21, 2020 - 2 Days, Thursday-Friday, Advanced Beginner to Advanced
Roland Lee has become nationally known for his transparent watercolors of the southwest landscape, the pioneer west, and rural European scenes. A signature member of the National Watercolor Society, he devotes full time to painting from his studio in the historic district of St. George, Utah.

Since 1979 Roland has concentrated on the medium of transparent watercolor using no white, black, or opaque paints. A graduate of Brigham Young University, he has exhibited and won awards in over 100 invitational juried shows including The National Watercolor Society, the transparent Watercolor Society of America, The Utah Watercolor Society, and Arts for the Parks Top 100. In 2014 he was awarded the Governor's Mansion Medal from Utah Governor Gary Herbert for his contributions to the Arts in Utah.

Roland Lee has been painting transparent watercolors for 40 years. He has written painting articles for Plein Air Magazine, The Artist's magazine and Drawing Board magazine, and been featured in Southwest Art, Art West magazine, Western Art Collector, and in several books including Splash 11 from Northlight Books. He has taught workshops throughout America and taught art classes at Dixie State University. He has also produced 10 watercolor instructional DVDs. He has released his second book of paintings of Zion National Park and was honored with a 40-year retrospective of his work at the DSU Sears Art Museum in summer 2019. He was awarded the Governor's Mansion Medal of contributions to the arts in Utah. His original paintings can be found in over 1500 museums, universities, and private collections worldwide.
"Art is something I need to do, not want to do. Earning a living from creating art is a wonderful blessing, and I thank the Lord each day for being able to live in a place I love, with people I care about, doing what means so much to me. No one could ask for more." - Roland Lee

Learn more at Roland Lee's Website
Materials List and Instructions (Download)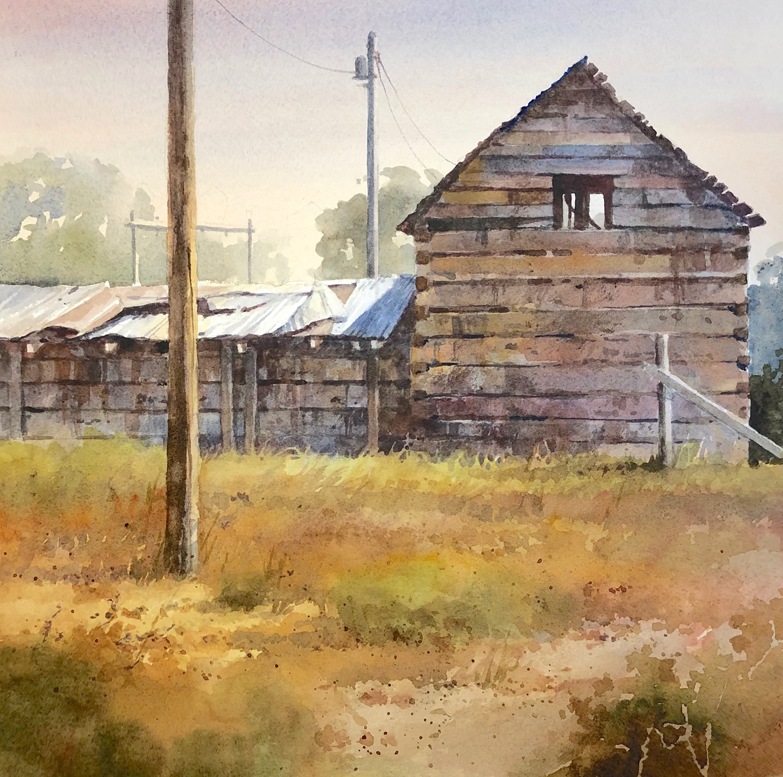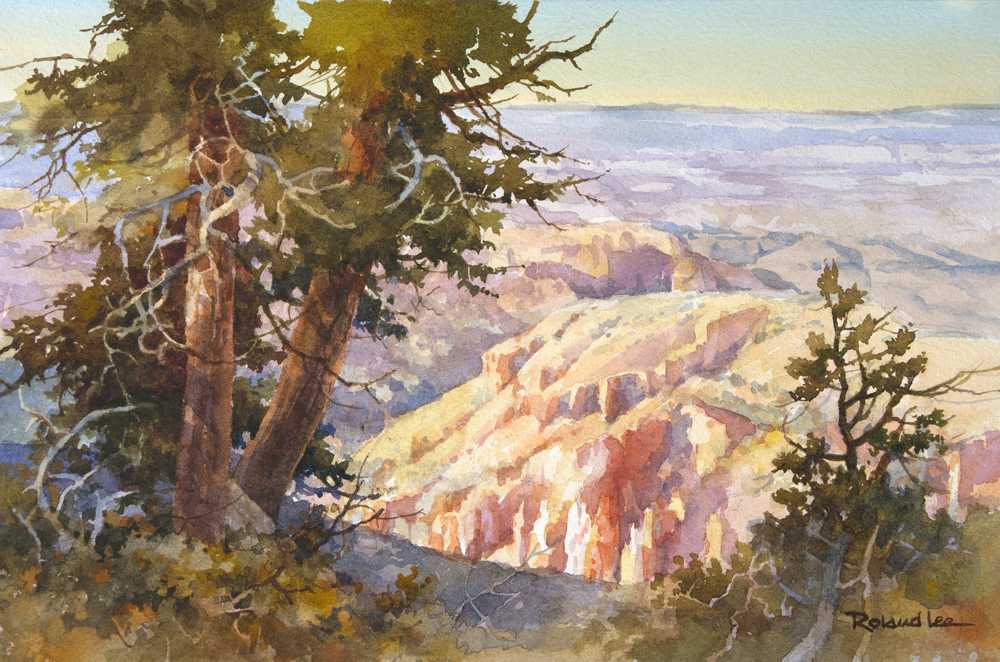 Non Members Fee: $360.00 Members Fee: $300.00

This workshop takes place on:
Date
Time
Thursday, August 20, 2020 - Friday, August 21, 2020
Full
9:00 AM-4:00 PM

WAIT LIST ONLY

Please click here to be added to the waitlist.
---
To receive the Member Price, please log in, choose Workshops, then click the blue Sign Up Now button above. If you are not a CWA member, you may click the Sign Up Now button at any time.
Alternatively, you may download and print out the Registration Form, fill it out and mail it with your check to the name and address printed on the form.
---