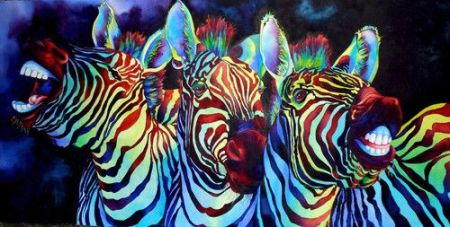 Nancy Collins - Everything About Color


September 17-18,

2018

- 2 Days, All Levels
Nancy Collins is known for her vivid, effective use of colors to create dramatic, impressionistic paintings. She often paints with warm colors in the center of her subject and cool colors on the parameters, giving the illusion of glow. It's as if she turns on the heart light of her subjects. Her use of robust, vibrant colors often leads to the question, "Is this watercolor?" The answer is 'yes.' It is transparent, staining watercolor. Under Nancy's control, the colors take on an alluring luminosity with strong contrast essential to the unforgettable look of her paintings.
Nancy has over 50 years of experience with various concentration of art from sculpture to printmaking, but her true art soul mate is watercolor. She is a well-loved and sought after watercolor instructor, often on the road teaching and coaching. Her classes cover all skill levels from beginners to advanced, and often professional watercolorists.

Nancy's work has been exhibited around the globe. She's been featured in shows for Art In The Embassy, Mendocino International Music Festival, Stanford University, Fioli Gardens, and many more. Her work and writing have been published in American Artist Magazine, Watercolor Magic, How Did You Paint That, Volume 6, Splash 17, and others.

She comes to us to generously share her extensive knowledge of color and answer every question that may be blocking us or keeping us awake at night. Come witness how she creates magic and learn how she does it.

Learn more about Nancy and visit her website at Nancy Collins Art. There are short videos for your viewing.

Workshop location: Cal State East Bay, East of San Francisco, on the Walnut Creek/Concord border. Details.
Non Members Fee: $335.00 Members Fee: $275.00